Gently awoken on the descent to Mahé with fresh coffee, a warm croissant and a selection of BVLGARI products to freshen up, I felt curiously perky - It felt strange arriving in the Indian Ocean virtually jet lag free. I'd been invited to try one of new business class seats on the huge Emirates Airbus A380. I'm generally a non-snoozer when travelling. I just can't do vertical sleeping. I've tried everything - booze, camomile tea, natural sleeping aids, non-natural sleeping aids, sheep - absolutely nothing works for me. It turns out a few glasses of fine wine and a six foot flat bed complete with cozy duvet and plumped pillows does the trick. No wonder the stars look fabulous when they're papped stepping off a long-haul at Heathrow. I felt GREAT.
And that was just the start of my 'superstar experience' - when I was greeted at the steps of the plane by a representative from my destination and whisked through customs, I felt a pretty special - like a mini starlet. An hour later, when I found myself on a helicopter transfer to a private paradise island, I WAS a superstar. I knew this was a 'once in a lifetime' - I'd been commissioned to review some super-luxe spa resorts in the Seychelles for a posh magazine. I tried to take it all in - but it did, and still does, feel like a wonderful dream...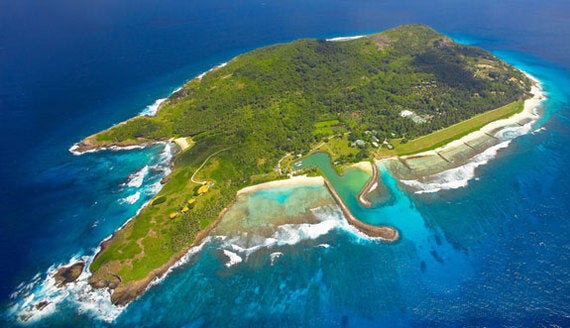 Where the Stars Spa - Fregate Island Private
The newest addition to the Oetker Collection, having joined the portfolio of masterpiece hotels in July 2013, Fregate Island Private is one of the most exclusive destinations in the world. This is an island where the actual stars do actually spa. One evening over a weirdly romantic (it's impossible not to feel romantic there) dinner with the manager I quizzed him about famous guests. "We're very discreet - it's part of our service." My friend Google is more forthcoming: Brad Pitt, Sir Paul McCartney, Pierce Brosnan and Jennifer Aniston (allegedly) it blurts out.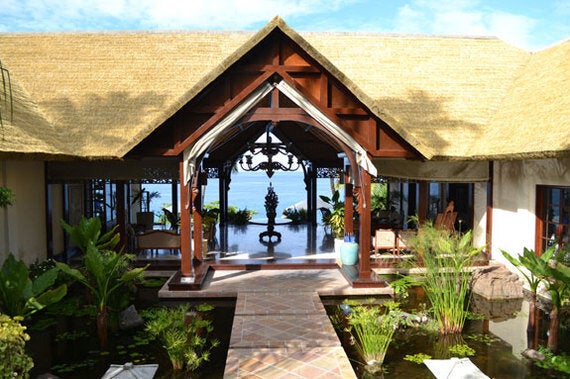 It's easy to see why they would choose to escape here - with the abundant flora and fauna, including the endemic coco de mer, ylang ylang, banyan and cashew trees and 250 Aldabra giant tortoises wandering freely, it's impossibly beautiful. It's also incredibly private - there are just sixteen villas on the island (which is about the size of Monaco) all with private infinity pools, Jacuzzis, and steps down to your very own patch of white sand and crystal clear water. A personal butler to serve your every whim completes the idyllic haven.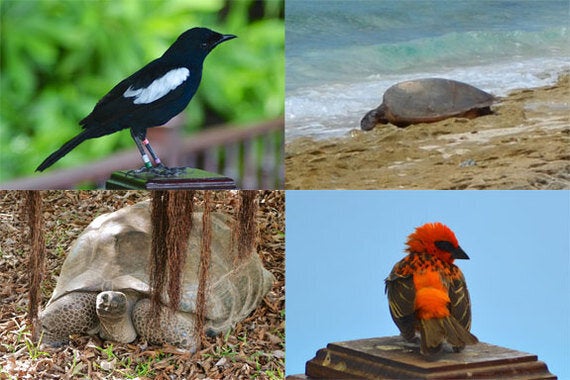 Luxury Private Residence, Villa 7. A private walkway leads across to the vast accommodation with a large living area sporting floor to ceiling windows giving infinite sea views. Handcrafted furniture is dressed with sumptuous silk furnishings. There's a kitchenette with a champagne and wine fridge, Nespresso machine and daily handmade chocolates, biscuits and tropical fruits. A four poster bedroom sits in the opposite wing of the villa with indoor and outdoor showers (there's an additional 'guest shower' off the living area, yep that's three showers in all) - a tub and his and hers vanity areas. Outside there are two decked terraces with day beds, loungers, a dining pagoda and a large infinity pool and Jacuzzi. Steps lead down to a private pristine white beach...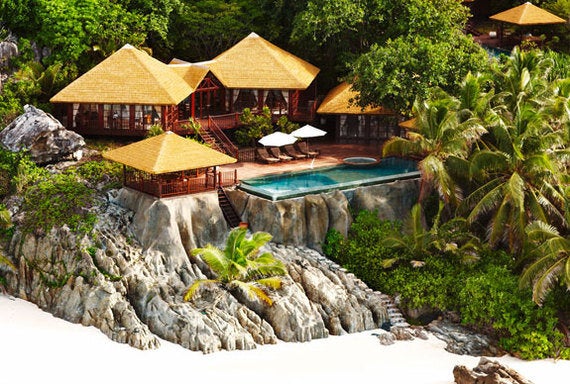 The Rock Spa sits at the summit with panoramic views across the island. Overseen by Ayurvedic Physician Dr Abhilash Haridas, the spa leans heavily toward the holistic and offers a wonderful selection of Ayurvedic treatments using products created from the island's flora. There's a serene reception and relaxation area where herbal teas, juices, fruits and nuts are served. Facilities include six treatment rooms, a pool, yoga centre and gym. A complimentary yoga class and head and shoulder massage are offered to all guests on arrival to encourage relaxation.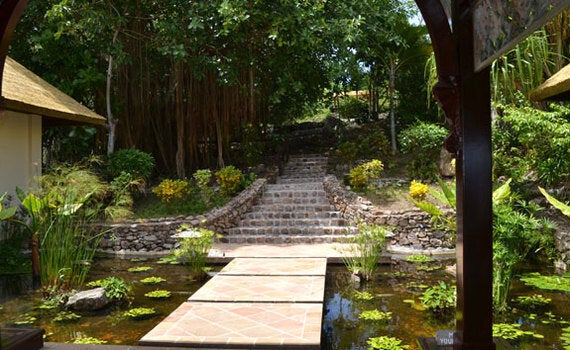 All treatments at The Rock Spa begin with an in depth lifestyle analysis and consultation with the spa doctor. I'm prescribed a bespoke 'Ayurvedic Experience' treatment to be performed after dusk (Traditionally, Ayurvedic treatments are taken in the evening to ensure complete relaxation.) The candle-lit treatment suite is scented with a sweet musky incense. Warm sesame and jasmine oils are used in combination with sweeping movements - first one side of the body then the other - finally crossing to bring spiritual harmony. I'm left floating on air... After the treatment mango tea is served and a lifestyle recommendation programme, including diet and exercise regimes compiled by the doctor, is presented for me to practice when I return home.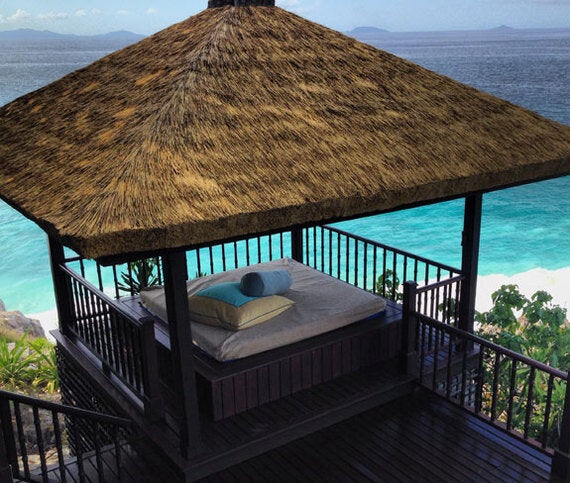 Home made using ingredients from the island.
All dining experiences are bespoke and can be taken anywhere at anytime on the island. Options include a Treehouse Lunch amongst ancient banyan trees, a Kitchen Garden Experience (you pick you own ingredients from the garden and the chef will come and cook them for you) Private Beach BBQ, Creole dining at the Plantation House, in-villa or exclusive use of one of the private sea view bars or restaurants.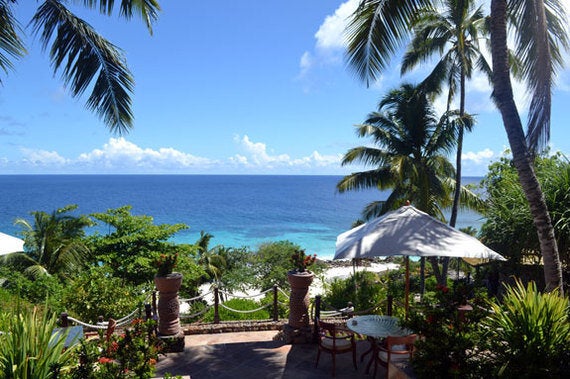 A guided nature walk at dawn - where you'll spot endemic bugs, beautiful rare magpie robins, giant tortoises, and if you're lucky, hawksbill turtles on the beach.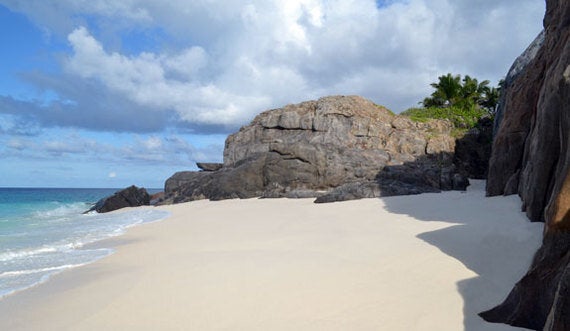 Emirates fly to the Seychelles from London Heathrow and Gatwick, Manchester, Newcastle and Glasgow. Economy flights via Dubai start at £787 return with business class fares starting from £3141.39.
The Daily all-inclusive rate at Fregate Island Private starts at £1209.88.
Rates include all meals anywhere on the island, soft beverages, house wines, local beers, as well as personal laundry, island buggy, non-motorised watersports and guided nature walks.