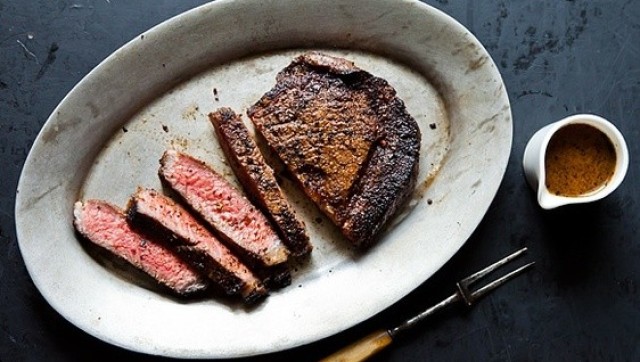 James Ransom
With no cooking involved, this simple and delicious dish makes a great dinner party starter or a lunchtime treat.
The purple leaves of the radicchio bring beautiful autumnal colours to the plate and pairs really well with a glass of Primitivo di Puglia.
Beef Carpaccio with marinated radicchio, pinenuts, aged balsamic
vinegar and parmesan
Serves Four
300g beef fillet
2 tsp olive oil
1 head of radicchio
3 tblsp of roasted pinenuts,
150g fresh parmesan shavings
1 tbsp aged balsamic vinegar
Lemon juice
Method
Slice thinly and place carefully between 2 pieces of grease proof paper using a rolling pin.
Roll over thinning the beef fillet.
Place on a plate, season with lemon juice, olive oil, salt and pepper and balsamic vinegar.
Take off the outer leaves of radicchio leaving the young heart.
Blanch the outer leave in boiling salted water for two minutes, drain and when cool lightly
squeeze and marinade in a bowl with a tbsp of balsamic vinegar, a squeeze of lemon, one
tblsp of olive oil.
Mix together with the young heart of radicchio broken into pieces, season and place on top
of the carpaccio with a scatter of pinenuts and parmesan shavings.