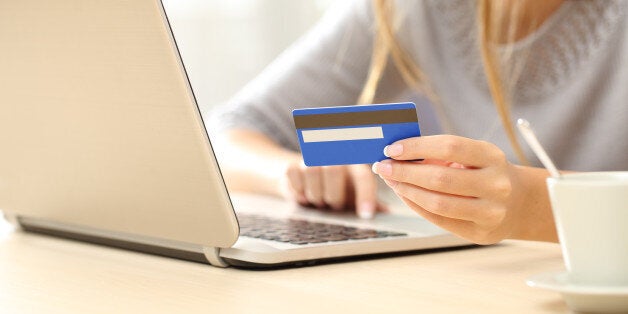 There has been much talk recently about the precarious financial situation of the United Kingdom's undergraduates. Whilst the considerable size of the annual university tuition fee puts strain on many students, soaring rent prices for student accommodation proves to be a further burden for many. Indeed, a study in late 2016 found that student rents nationwide have risen by as much as 10%. The concerning trend of ever-rising student prices for accommodation thus adds to a continuing list of issues that undergraduates face, and ultimately hampers the enjoyment of university life.
Recent research has found that the high demand of university rooms within student cities has caused students to pay an average of £600 more every year. In a report by the National Union of Students, accommodation costs for students were revealed to have risen by 18% between 2013 and 2016. In Newcastle, student rents have grown to over twice the rate of inflation, and students in Bath have translated their concerns into a petition in the attempt to halt the rising rents of university owned accommodation.
It is little wonder students are protesting (though, admittedly, protest and students are no strangers to one another). Shelly Asquith, vice-president for welfare at the NUS, notes that the average rent constitutes 85% of the loan and grant for a student from a poor background. With bills, food and a social life also requiring funding (which are also all increasing in themselves), a considerable proportion of students soon realize that the oft dubbed 'best three years of your life' may well be more stressful than initially anticipated.
Indeed, one can argue that rising property prices nationwide have impacted students more so than the general public; the Office for National Statistics reveals that the average rent in the private sector has risen by 8% since 2011, whilst the rise in the cost of student accommodation is more than double.
Private landlords, student housing firms, and universities will not be averse to increases in rent due to the potential for lucrative profits - the ONS forecasts that student spending will rise to around £37 billion by 2020.
The juxtaposition between the profiteering private sector and struggling students was well evidenced early last year, when over 150 students at University College London withheld rent payments until requests for more affordable rent were agreed to. Last month, students at Bristol University followed in the UCL students' footsteps by enacting a 'rent strike'. That average weekly rent costs for students in the South of England are around 15% higher than in the North thus causes southern-based students to particularly feel the financial strain.
The rising cost of accommodation is not the only aspect that afflicts students. Conjoined with expensive rents, the planned increase in tuition fees and decision to scrap the maintenance grant adds to the onerous financial burden many students face. Indeed, some are made to go to extreme lengths; in my current place of study- the University of Exeter - students were reported to have queued up outside an estate agent's office from 1am during this academic year in order to guarantee a highly coveted property.
The scenario at Reading University in 2015 provides another example. First-year students were forced to seek temporary housing in hotels due to shortage of affordable student accommodation in the city. As many universities have eased - or even lifted- caps on their intake of new applicants, and more students are being offered university places than ever before, this worrying trend is likely to escalate.
As students' dissatisfaction mounts, university directors and the government should consider solutions to help alleviate the financial pressure. Though how? Naturally, it is impossible for universities to directly impact on the macroeconomics of the country, and halt the growth of inflation and rising nationwide property prices. This, however, does not render them helping students impossible. As hundreds of university-owned housing rents increase, UK universities may wish to consider (a partial) discount of their own accommodation - even if this runs counter to their aims of maximizing profits.
The government will also be aware that students constitute a considerable proportion of the electorate, and responding to their wishes helps secure votes. Indeed, countries across Europe offer many examples which could well be considered: in the Netherlands and Finland, the government partly subsidies students' rents. In Denmark, the government provides financial aid to developers of student housing, resulting in lower student rents. The abolition of the maintenance grant in the U.K. will inevitably impact thousands of students, and a subsidy - even if relatively slight - would ease pressure on many students throughout the country.
Although university continues to remain an attractive option for teenagers, the continually growing prices of student accommodation may discourage, or even preclude, some to apply. As the cost of student property continues to soar against the backdrop of increasing tuition fees and curbs on government allowances, financial burdens on students will only intensify. Whether this is an inevitability, or subject to change, lays firmly within the hands of universities and the government in the coming years.