This Monday was one of those big Mondays. You know the ones which are expected and you feel slightly nervous about and the result is uncertain. Well it was one of those. Monday was Nazy Vassegh's first day. Who is she, you ask? She is Masterpiece's first CEO. It is like a coming of age for the company. We have been a very successful new kid on the block, but now we are a BUSINESS. We have a CEO. First impressions are invidious but we all have them and mine are very positive. I like people who have an edge, an individual oddity. She drinks strong coffee, and has a cup of boiling water on the side. Not diluted, just alongside. Cool! She is a mother and a business woman who has given a considerable amount of her life thus far to Sotheby's and in particular the Impressionist and Modern division. So she brings corporate thinking, business acumen and a knowledge of the picture world. It will be an exciting time, and we look forward to working together.
But there was another reason to get excited on Monday. I was riding my new bicycle. I had had a rather riotous Friday night. It was meant to be a lunch. But it just got a bit mucky and I ended up leaving the restaurant around midnight. To discover that my beloved specialised Fixie had been purloined. It's chain left like a damp rag hanging limply around the post I had optimistically tied it to. A sort of moral karma. My decadence had to be paid for. However, one of my life mottoes is: every loss is a shopping opportunity in disguise. So it proved to be. Come Monday I was cycling to work astride my sparkling new shiny silver Van Moof 3. It has one gear, a back pedal brake and big fat white wall tyres. It is like cycling a stately barge. I feel I have moved from a sports car to driving a bus. But I love it. The pace infects my mood and I am able to use my commuting time as a useful adjunct to the day.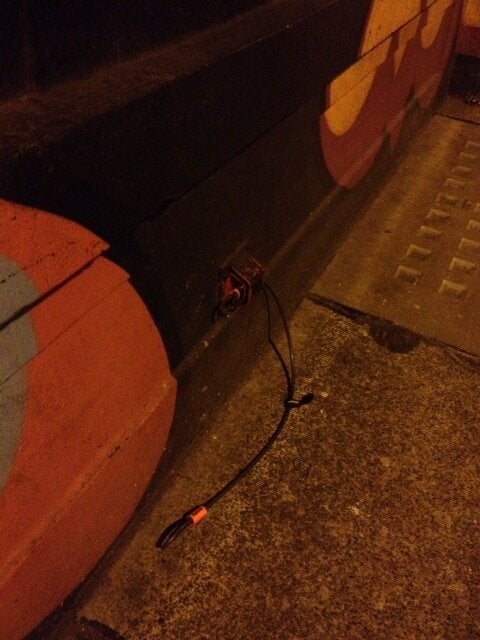 I ran into a old acquaintance, a decorating legend. We reminisced about old times. He used to come to Mallett at Bourdon House. He was a great friend of my first boss and mentor David Nickerson. They used to wander around the shop smoking. This was already a bit of a taboo. I think they both had a sense of it being naughty. My friend used to smoke with passion, gusto. It was almost an art form his smoking. I once proposed that we got him a grant from the Arts Council to be a walking art work called "the smoker" . A sort of last man smoking. These days he has given it all up. He looks very well even though he is a bit of an antique now, and he is full of plans and creativity. His style is a sort of crumbling empire look. You might even describe it as damaged chic.
I set up my stand at the Battersea decorative fair which I am sharing with Pearse from Norfolk. Even though our stuff is very different it went together pretty painlessly. The stand was painted by Mad Dougie who is also from Norfolk. They went out afterwards on a traditional china town pilgrimage slash pub crawl. Dougie parted ominously pointing out that he does not get hangovers. Maybe not. He does not say much, a lot of his time when not painting was spent running his hand down his long and unfeasibly thin blonde beard, it more resembles a piece of string stapled to his chin than a beard. But he is a great worker. He cracks on and the stand is better painted and looks more professionally finished than all the others. I won't say or hear a word against Mad Dougie.
I finished the week in the elegant company of the Masterpiece PR team Freya and Claire. At a pop up recommended by Scoopt. Some friends of theirs called "the basement galley" are starting a catering business doing fancy dinners in people's kitchens. There were endless courses and a few culinary eccentricities. I am not sure how often I will want to eat chopped smoked salmon and cheddar with a crispy rosti popped on top. But the main thing was that the two fresh faced guys who were behind it were brimming with optimism and glowing with start up. I think they will develop their ideas and do well. Part of the fun was choosing the wine because we had to bring our own. Safe to say there was a bit of showing off. Claire went to Vagabond and I went to my favourite Italian wine shop in London, Vini Italiani, which is in the Fulham Road. I think it is the only Italian wine shop in London, but that does not detract from their charm and helpful approach. I bought a sweet wine "Pius ix" an unusual blend of Sauvignon blanc and Gewurtztraminer, crazy sweet but equally crazy flavour. It sort of has everything packed in somehow. The mixture of curious food and wine led to good conversation. And everyone became more and more interesting the more I consumed. Strange that. But there was one extra bonus. I met another entrepreneur. Max, he is opening an Italian bakery pasticceria around the corner from me in Stockwell. It is going to be called Dolcezza. He promises to make proper Tuscan bread. If he can conjure that wonderful hard sour bread into existence practically in my back yard. I promise to be his best customer.