On Sunday it's goodbye to the Oval, London, and hello to Montpellier, Languedoc, where Michael, my carpet dealer friend and I picked up a rental car and drove to Avignon. The latest iteration of the thrice yearly confluence of brocantes/deballages at Beziers (which we skipped), Avignon and Montpellier is upon us. By 7pm we are sipping kir in the courtyard of the Hotel D'Europe in Avignon. It is a perfect French hotel. An ancient and cosseted tree dominates, trimmed and trained to the Nth degree. The soft yellow stone of the surrounding buildings exudes a deep soul-warming glow. The staff are nonchalant to the point of surliness and yet when our drinks come they immerse us in a deep joyous reverie. It is April; we are outside; there is still a warm zephyrous breath left in the evening sun and we are going to have a great couple of days. Michael is a dear friend - we were at university together. He can be a trifle laconic but our buying trips are always fun and full of easy conversation. In London, he bears the weight of the world on his shoulders but here he feels liberated, on holiday. We dine at the 'Fou de Fafa', named after a comic song by Flight of the Conchords, mocking people who pretend to speak French. The waitress comes from Streatham but her command of the French language is immaculate. The tourists are delighted by her seamless bilingualism. We drink deep of dark red wine and consume pâté de foie gras followed by duck. By the time we repair to bed in preparation for our early start we are really enjoying all things French.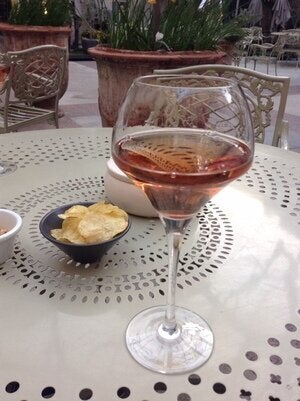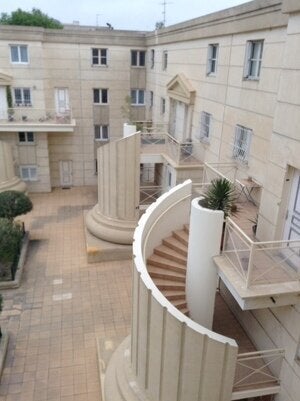 The fairs are extraordinary: everyone has to wait together outside the gates, the vendors and the buyers standing shoulder to shoulder with their noses grating against the railings. The gates open and a frantic stampede follows. Several thousand people rush around frenetically, some looking for buying opportunities, some desperately heaving large pieces of furniture out of the backs of their white vans. The sellers come from Spain and Italy as well as France and they bring their picnics with them too. By midday, when the tumult is over, a wonderful panoply of international breads, cheeses and salamis are pulled out of linen napkins and a feast begins. Laughter and bottles being uncorked take the place of hard negotiation and food swaps supplant goods and art.
After Avignon, we used to race down to Nice to visit a carpet dealer and I would browse along the street of dealers near the port. It was always nearly 5 hours of driving with usually little or nothing to show for it. This time Michael decided to skip this leg of the trip and instead we went on a micro road-trip, driving happily down picture-postcard tree-lined roads with rolling hills and lush fields of grass to left and right. We arrived in the walled town of Uzes where we ate outside the walls in a little courtyard restaurant called 'Au Petit Jardin'. We felt slightly fatigued by the hoards braying inside the town and this presented a tranquil refuge. Our lunch was grilled goat's cheese and salad with that special dressing that is signature to a certain sort of bistro throughout France. It has a distinctive richness and smoothness, coupled with a distinct and bright sharpness. The cheese was creamy and oozed luxuriously out from its crust. Following a fierce espresso, we headed on to La Grotte des Demoiselles. This site was developed for tourism in the 1930s and bears a curious Art Deco cast, despite being a magnificent and enormous collection of vast chambers of stalagmites and stalactites, millions of years old! The funicular railway that takes you up and the signage combine to place you in a period mood. Even the shape of the tunnels and the stairway balusters conjure up a pre-war world, when tourism and holidays for the masses were in their infancy. After oohing and aahing suitably at the hugeness and splendour, we continued our journey on to Montpellier. Arriving in the satellite town, Antigone - the creation of architect Riccardo Boffil - for the first time is quite a shock. Built in the 80s, it already looks really dated and has a strangely fascist feel, borrowing and distorting neo-classical ornament for shopping malls and hotels. It may yet become brilliant as time reinvents it as a period fantasy rather than the ghastly pastiche reminiscent of the worst of Disney that it now appears to be.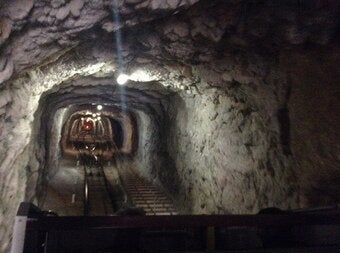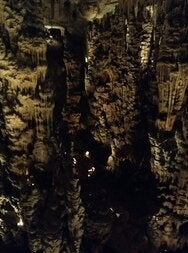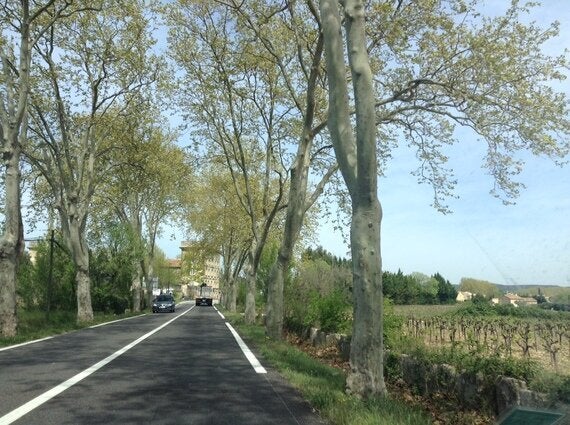 Tuesday morning brought the same furore as at Avignon - but Montpellier is twice the size. Several English dealers were patrolling the pavilions and squares and, when asked, they all moaned about the good old days and how the fair was not what it used to be. I never knew the good old days so I just run around delighting in the oddities and charm that I encounter unfettered by nostalgia. At midday, as the dealing day ends, we have a glass of Champagne from a kiosk there: for 5 euros you get a plastic flute and non-vintage fizz; for 6 you get a real glass and vintage. This is what you call a no-brainer! Michael has always had a passion for random Chinese restaurants and he inveigles me into sampling the buffet place over the road from the fair. It is very popular and half an hour after opening it is a seething mass of hungry patrons. Why? It was pretty disgusting. But I ate a bit, having paid my 14 euros - and left feeling slightly queasy. The airport is just a hop away so only a few minutes later we were checked in and relaxedly sipping coffee waiting for the plane.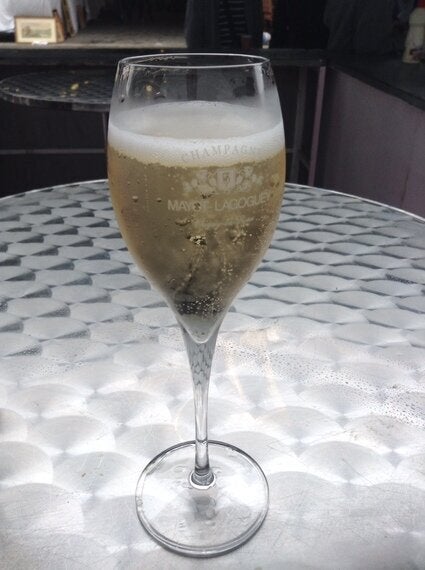 On Tuesday night, I am back in central London rather poorer, having bought more than I intended. Each purchase had been both a commercial pleasure and a human encounter; in addition to arranging the shipping back to London through Stuart and his cheery crew at Alan Franklin is an integral part of the adventure. I even like the scribbled pink under-copies that succinctly describe the expenditure. I have arrived in time to celebrate, with our Masterpiece team, the first of the Exhibitor Information Days. For three days we host a gathering consisting of our fair builders and co-founders (Stabilo), our PR team (Gong Muse), our vetting manager, and us. Together we offer advice to exhibitors on any aspect of the preparations for the fair that may be concerning them. On this, the first night, we have established a tradition of dining together. This year we decide to go to The Punchbowl, a pub in Farm St - it is noisy and robust and though our table is supposed to have only 10 people we are a party of nearly 15. Everyone is cheerful and obliging and we 'bond' over fish and chips and rose. As the night draws to a close, precipitated by the abrupt calling of 'time!', I feel a huge surge of optimism being part of such a hard-working and tightly knit team.