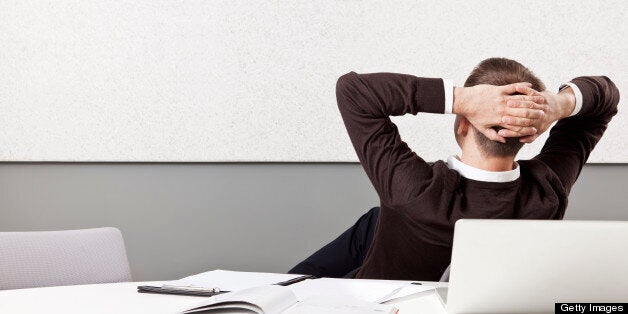 Annie Gosling and Owen Gower, in the book on the future of higher education 'Blue Skies: New thinking about the future of higher education', present a defence of the values of higher education institution. Their choices of values are very interesting and important for social enterprises and Universities interested in becoming or promoting social entrepreneurship. Notwithstanding the challenges of implementing and defending the values of a values-led organisation, the choice of values to uphold (and the choice of which ones that are omitted) creates a tension between upholding a core set of values whilst representing the diverse and contradictory values of an organisation's stakeholders.
The values selected by Gosling and Gower contrast highly with a set of values developed during a recent workshop between the University of Northampton and the RSA. Gosling and Gower select three values to be defended in higher education institutions: disinterestedness - that criticism of ideas, actions and judgements should be conducted selflessly; communalism - the idea that knowledge is a product of social collaboration and belongs to the community; and organised scepticism - meaning that all ideas, without exception are subject to systematic analysis and testing.
These values are strongly based on a notion of radical independence- that the organisation should not be swayed or influenced by its stakeholders. It doesn't matter whether those stakeholders are private philathropists (in the medieval University) or the state (in the nationalised public sector University) or students paying fees (in the new marketised environment). The notion of providing selflessly for the good of another regardless of external criticism and constraint; the idea that no matter who pays for the institution to exist the information it creates belongs to all and the idea that all ideas and decisions are open to challenge and investigation conflict strongly with stakeholder capitalism. Under stakeholder capitalism the organisation's values are driven by its stakeholders (whether they are shareholders or employees or the environment)- the institution itself is value neutral. Under stakeholder capitalism, the organisation doesn't get to choose it's values. In social entrepreneurship, however, there seems to be a stronger sense of the organisation itself holding, and defending against attack, its own values.
In many new or small social enterprises, these are the values of the founder. But as the organisation grows and develops it inevitably faces a conflict, or shift, of its values away from the founder to successors and employees and other organisations who threaten the autonomy of the organisation. In my teaching, I use the longitudinal example of the Rough Trade music label (of Scritti Pollitti and Duffy fame), exploring its shifts in values and ethics over 30 years as it grows from a ramshackle values driven co-operative into a professionalised corporation, before blowing itself to pieces by overtrading. Even its founder Geoff Travis grows up, and his ethics change and conflict with other co-founders.
The values of a traditional University may be selfless collaboration to produce community owned knowledge, but another vision is possible. The values presented by Gosling and Gower are institution centred- whereas another value set might be more community centred. For a University the primary outcome, its social impact, if you like, is not knowledge, but decisions. Knowledge shifts and changes but decisions changes society. The social impact of a University, therefore lies not in what it does, what it researches or what it teaches, but what its graduating & research students do, what decisions they make in their places of employment and communities they live.
The purpose of the socially entrepreneurial University can therefore be said to be to make society more equal and just through the values and decisions of our graduates. The debate on values then becomes re-centred on what values we wish to develop in our graduating students, and thus into social entrepreneurship that we create? Here are some suggestions:
Co-creative- willing to share knowledge and experience rather than assume, and assert, expertise and control
Co-operative- working together for mutual advantage rather than personal gain at the expense of others.
Curious- committed to 'questioning answers' as well as asking questions
Conscientious- able to apply the most robust research & knowledge creation techniques available to a given situation
Compassionate- committed to changing society through the least oppressive means possible
Gosling and Gower's values are embedded in these values, compassion replacing selflessness, co-creative and co-operative bolstering communalism and conscientious and curious refining scepticism.
Refocussing the value set of the institution, (in this case the socially entrepreneurial University, but it could be any social enterprise), externally helps to resolve the tension between a core set of organisational values and the values held by stakeholders such as employees and funders. It is much easier for employees, for example, to assent to values 'out there' rather than change their values to fit that of their employer. The values around which everyone coheres are therefore not personal values of the founder, or a select elite within an organisation, but represent changes that can occur in learning and developing communities.
The five 'C's above can also apply in any social enterprise to the way in which a service is provided or to manner in which a product is manufactured. It can apply to relationships with suppliers and customers. It does not require those inside the social enterprise to forfeit their personal ethics in preference to that of their employer, but creates the conditions for an externally focussed values-driven organisation.