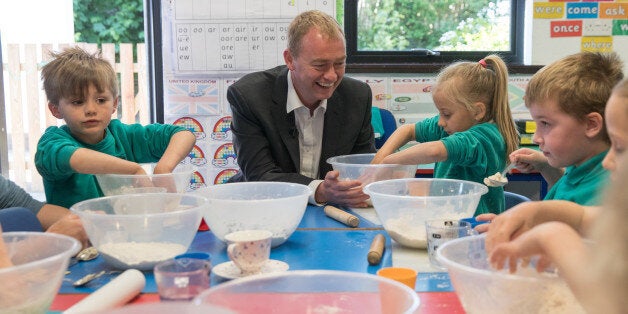 "We will maintain the amount of money that follows each child into school." That is what was written on page three of the 2015 Conservative manifesto.
Yet David Cameron's promise lies in tatters. Pupil numbers are rising much faster than the budget. Costs are spiralling as schools face new taxes such as increased National Insurance contributions and the Apprenticeship Levy. The result? Schools have been told to find £3billion of cuts by 2020, while England has its worst schools funding crisis since the mid-1990s.
The Government openly admits the scale of the problem. Ministers have told schools that over half of these cuts must come from the staff budget. Yet they are deluded to think that schools can do this without threatening standards. Even Parliament's Public Accounts Committee - which has a majority of Conservative MPs - concluded that the Government "does not seem to understand the pressures that schools are already under."
Counsellors and pastoral services will be first in the firing line. This simply isn't acceptable when schools should be doing more than ever to look after the wellbeing of their students. Schools have already had to narrow the curriculum and cut back on after-school sports and music. Cuts of this scale mean larger class sizes, more unqualified teachers and staff teaching outside their specialist subject.
At the same time, the government's new National Funding Formula is robbing Peter to pay Paul. Many schools will be hit twice with cuts, especially in the inner cities. We do need a new way to allocate funding in line with levels of deprivation, attainment and staffing costs across the country. But there needs to be a guarantee that no school will lose out. It can't be right to fix historical underfunding in some areas by taking money from others.
Today, the Liberal Democrats have announced a bold new offer to ensure that no child loses out. First, we'll introduce our own funding system that will provide more money to underfunded schools whilst guaranteeing that no school loses money per pupil. Second, we're offering more long-term investment. We'll keep the promise that the Conservatives failed to deliver, increasing the per-pupil schools budget in line with inflation. Third, we'll provide support to our most disadvantaged pupils by increasing the Pupil Premium in line with inflation. And finally, we'll invest in our teachers. We'll provide proper funding to give all teachers an entitlement to 25 hours a year of professional development and training.
This is £7billion of new investment in our children and young people, funded by reversing the latest round of corporation tax cuts and scrapping failed tax incentives such as the Marriage Tax Allowance. We will also prevent a damaging hard Brexit that the government is setting aside £59billion to pay for over the next five years. Instead of pouring billions down a Brexit black hole, we should be funding our schools and giving every child the best possible chance.
Parents have a clear choice in this election. You can let the Conservatives cut school budgets whilst wasting millions on pet projects such as new grammar schools and new free school places in areas where they aren't needed. Or, you can vote for the only party that is fighting against a destructive hard Brexit and offering a credible solution to this unnecessary crisis in schools funding. The Liberal Democrats are the only party that can challenge Theresa May. We will be the strong opposition that Britain needs.
Tim Farron is the leader of the Lib Dems and the party's candidate in Westmorland and Lonsdale