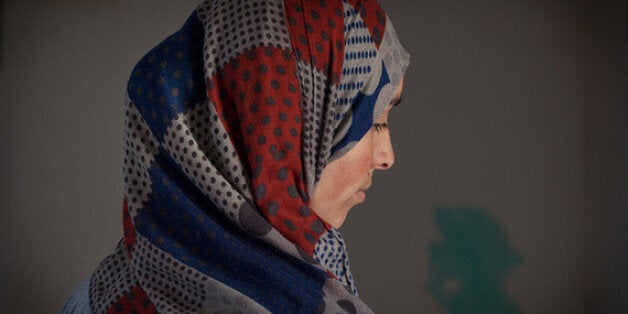 Take a look at the clothes you are wearing right now. Do you know who made them? Were they sewn by a man or a woman? Which part of the world did the person come from? What view do they see from their bedroom window? What is their favourite colour? Do they prefer tea or coffee and do they take it with milk or without? What makes them sad or happy? What motivates them to get out of bed in the morning and what do they dream about? How different is your life from theirs? What do you have in common? Could you be friends?...

There are many reasons people fall in love with clothes - style, quality, comfort - but stories attached to them are what makes us treasure one item over another. Think of a jumper knitted by your grandmother or a handmade bag bought directly from a maker at a local market and you will see that storytelling is the best antidote to fast fashion.
This belief in the power of storytelling to bring tangible social change inspired me to start Story Dots - a marketplace for ethical fashion, where instead of browsing products you read the stories of people who made them.
Today, I would like to introduce you Aysha - a young Palestinian woman doing embroidery work for Two Neighbours social business collaboration between women from Israel and Palestine. To read other stories and purchase items created by women from Two Neighbours collective, please visit Story Dots:
At 26, I am one of the few unmarried women in my village, and I'm very happy about it. I live with my parents, helping them with housework and looking after three younger sisters, but I'm in no hurry to have my own children. This gives me free time to spend with friends, as well as an opportunity to study and work, which are likely to be lost if I start my own family.

I love children though, and if I ever get an opportunity to go to college, I would like to become a PE teacher. Every summer, my friends and I organise a summer camp for children from local villages. We get more than a hundred kids of all ages practicing Math, Arabic, English and Sports. I truly enjoy spending time with children, guess I have a youthful soul.

Few years ago I saved enough money from the embroidery work and did a professional course in photography. I am particularly interested in photojournalism and would like to document the harassment that so often takes place in my village and all around Palestine. I want to share these images with the rest of the world, to be the voice of my community and make sure our message gets heard.

I am now saving money to pass a driving test. There is no public transportation in or around the village and many roads are unsafe to walk alone, so a car would give me a lot of independence and freedom. I would love to be the first woman in my village to learn to drive.
Aysha studied photography, but is currently unable to work due to the lack of access to professional equipment. Story Dots is raising money to buy Aysha a present that will help her follow her dream. Please consider supporting the campaign today. Together, we can make it happen!
This September The Huffington Post UK Style is focusing on all things sustainable, for the second year running. Our thirst for fast fashion is dramatically impacting the environment and the lives of thousands of workers in a negative way. Our aim is to raise awareness of this zeitgeist issue and champion brands and people working to make the fashion industry a more ethical place.
We'll be sharing stories and blogs with the hashtag #SustainableFashion and we'd like you to do the same. If you'd like to use our blogging platform to share your story, email ukblogteam@huffingtonpost.com
Popular in the Community