I try to start every Saturday with a trip to my local transition town market - catching up with friends over coffee, and doing a weekly shop. This market is a source of sustainable produce, a social glue for the community, and a nest in which new businesses are nurtured. It represents, I think, much of what the Green Party should be bringing to the whole of London.
We talk a lot about supporting small businesses in general, which keep money circulating in local economies and make shopping parades and office blocks diverse and interesting. I also want to talk about supporting entrepreneurs, and think that should be natural territory for the Green Party.
The rise of the self-employed has been blamed on the lack of jobs vacancies. But research by the RSA suggests that the self-employed precariat may be a bit of a myth - that four in five of the recently self-employed people they surveyed chose to go it alone, rather than out of necessity.
These newly self-employed entrepreneurs were happier even if they were earning relatively little because they were more creative, autonomous and satisfied in their work. Self-employment - and collective employment in small co-operatives - can be a path to well-being.
Alongside creating jobs in solar power and social housing construction, the Green Party should be supporting more people to run their own companies and co-operatives in London.
Doing so will help us to reach out to BME communities in London. Work by the Just Space network has showed that ethnic minority businesses suffer the most from big-business friendly regeneration policies, as they're cleared out from places like Elephant & Castle and Brixton.
I recently talked to a meeting of Ghanaians living in London who were concerned not just about poverty and discrimination, but more so about developing trade links with Ghana. Many people settle in London and want to start a business - how can we help them prosper here?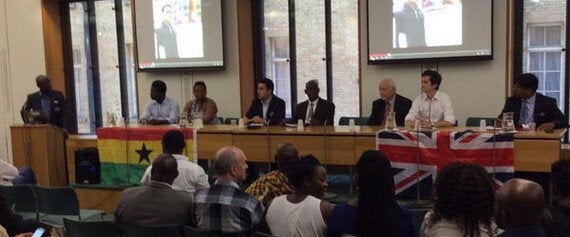 My local market helps people start businesses with a clever rent structure: you only pay a percentage of your profits for a pitch. Karen and Laura also put a lot of effort into helping people get a business going. I've heard half a dozen entrepreneurs speak passionately about the way this market has changed their lives.
The Mayor should be supporting more spaces like these. Instead of 'regenerating' areas with chain stores and expensive commercial units, I would seek to protect low rent units and create more spaces that can incubate new businesses.
The transition market traders are much like the businesses that were able to start up in the railway arches at Brixton, or the three or four businesses that you find crammed into the back of any money transfer shop or hairdresser in Peckham. These, and many industrial and office companies, are now threatened by land and property speculation - something I've explored in work with Jenny Jones, visiting businesses like the Truman Brewery in Hackney Wick.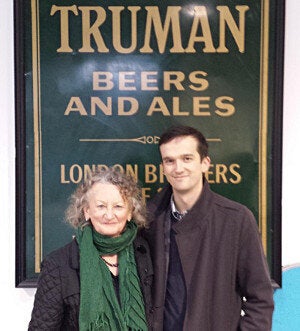 I would use planning policy to clamp down on the loss of retail, industrial and office space around London where it threatens to undermine local employment and entrepreneurship.
Finally, I would make high-speed broadband a top priority. Too many small businesses in London are losing out to competition from other cities because the Mayor, government and BT/Virgin are failing to sort this problem out. If they won't, I'd explore setting up a co-operative service with a wireless 'mesh' network, giving every small business that needs it access to higher speeds than they can achieve today.
We can redefine what it means to be business-friendly - not bowing to the selfish demands of big business, but supporting all Londoners who want to run a socially and environmentally responsible business that will enrich their lives and our city.