I'm a 25 year old entrepreneur and I run an international sustainable fashion brand, Tom Cridland, with customers on six continents, that is probably best known for The 30 Year Sweatshirt, which we guarantee to last for at least 30 Years.
What many people don't know, however, is that it was Elton John's drummer, Nigel Olsson, inspired me to persevere with Tom Cridland when times were really hard and grow it from a £6,000 government start-up loan to a leading sustainable fashion brand over the last two years.
I was almost hopeless and had run out of money trying to start up the Tom Cridland brand two years ago, aged 23, when I sent an offer of a complimentary pair of our trousers to Nigel Olsson, who has been Elton's drummer since 1969 and was one of my favourite musicians, via his rep.
Much to my surprise, I had an email from Nigel himself the next day, saying he loved the look of my designs. Since then, he has ordered every pair of Tom Cridland trousers and commissioned custom jackets and sweatshirts, as well as becoming a friend.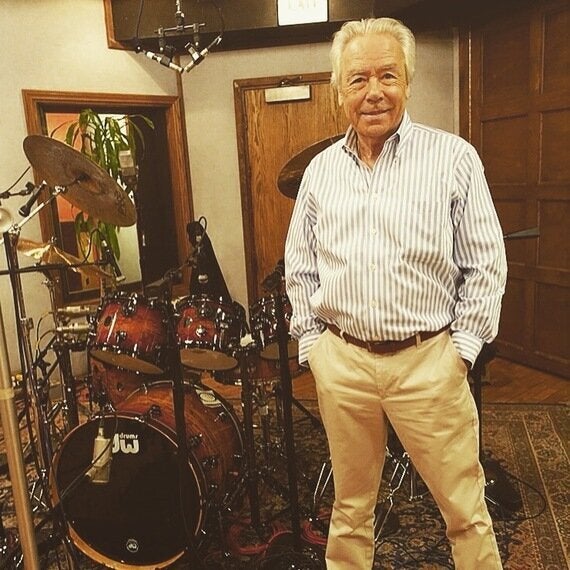 Nigel is a legendary musician and has been Elton John's drummer since 1969. He is responsible for those classic beats on tunes like "Don't Let the Sun Go Down On Me" and "Someone Saved My Life Tonight", as well as singing the soaring high part of the chorus on "Goodbye Yellow Brick Road". If you go and see an Elton John concert these days, you'll be astounded by his drumming during the EJ Band's 10 minute jam on "Levon". He has also had a successful solo career, scoring big hits with "Dancin' Shoes" and "A Little Bit of Soap". He has the best drum sound I have ever heard and experiencing it at an Elton John gig lead to me taking up the drums myself.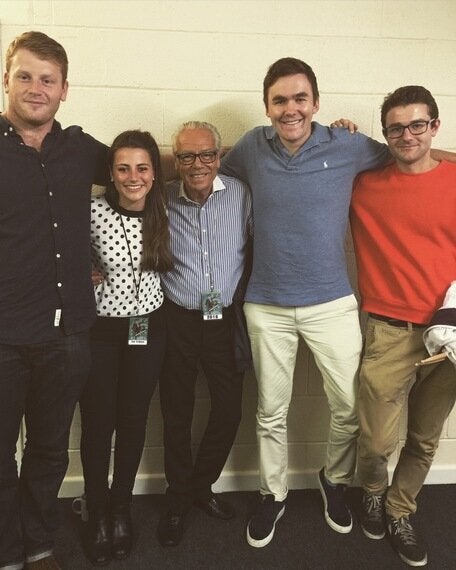 That email reply from Nigel gave me the faith I needed to keep trying to establish Tom Cridland in the fashion industry and we have since campaigned for sustainable fashion with The 30 Year Collection, been included in the Sustainia100, been a finalist in Fortune Magazine's Cool Companies Competition and gone on to make clothing for Leonardo DiCaprio, Ben Stiller, Rod Stewart, Hugh Grant, Stephen Fry, Jeremy Piven, Brandon Flowers, Robbie Williams, Nile Rodgers, Michael Portillo, Stephan Merchant, Frankie Valli, Daniel Craig, Neil Young, Danny McBride, Miley Cyrus, Clint Eastwood and Kendrick Lamar.
Nigel, however, remains our favourite ever customer and a true friend. I will never forget how close to giving up I was before I received that first email from him. Him and his wife, Schanda, have been so supportive to my girlfriend and business partner, Debs, and I.
If you ever find yourself at an Elton John concert and notice how amazing the drums sound and how happy the man playing them looks, you can also rest assured that he is also a bona fide gentleman too.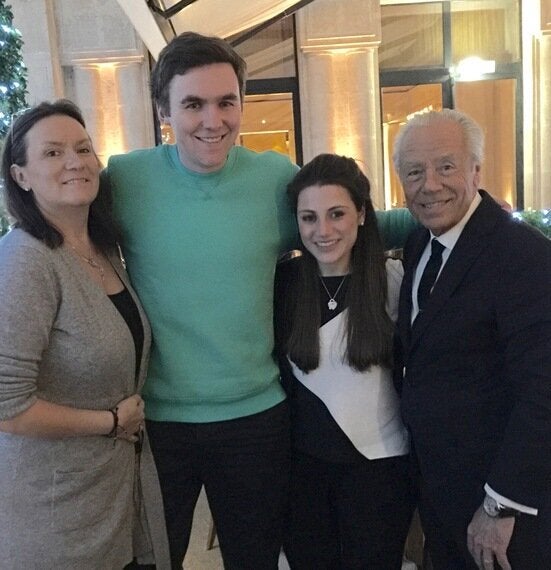 Related