I like dressing flamboyantly and in bold colours that make me happy. I apply a buy less, buy better attitude to fashion and accessories, and I love collecting things and wearing them again and again. The two collections of mine that I am most proud of are of shoes and sunglasses.
When it comes to shoes, I have many pairs of traditional Northampton made British leather shoes, driving shoes and even some sequinned black tie slippers. My shoes of choice, however, would have to be my bright pink metallic brogues, handmade by two wonderful young shoemakers, Felix and Alim, at their workshop in Ladbroke Grove. They are extremely talented and have amazing careers ahead of them.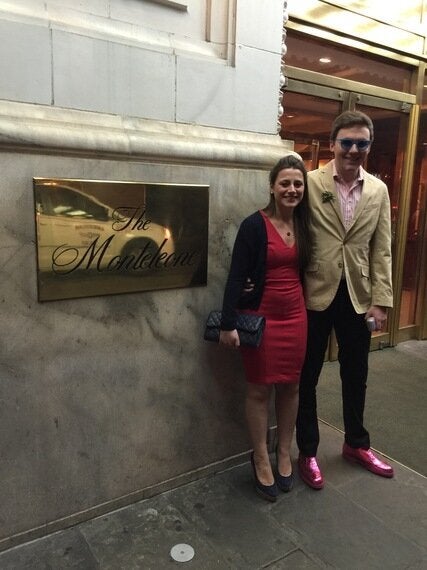 I've also recently started collecting trainers and there's a wonderful sneaker company from Brooklyn called Greats Brand, whose products are beautifully made and very reasonably priced. I've barely taken my navy suede Royal sneakers off since buying them in March.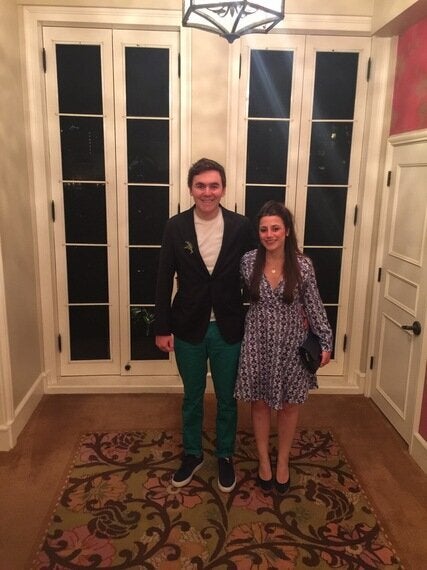 In terms of my sunglasses collection, my most recent purchases came from a vintage fair in Parma and 36 Opticians in Kensington, which is a great and long running optical boutique. The brand that started my love of sunglasses is LA Eyeworks though and my limited edition pair of Silvermans in electric royal blue are one of my most prized possessions.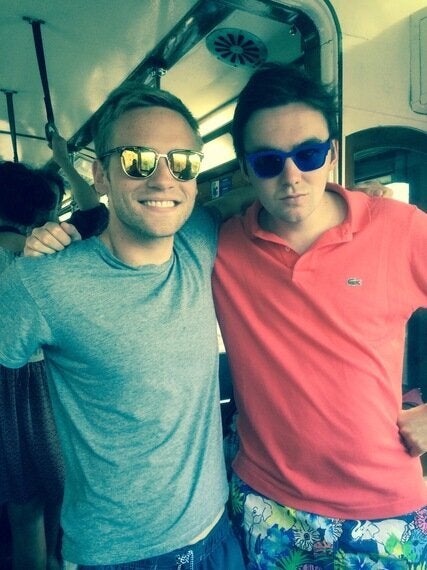 I am certainly an advocate of the term "wardrobe staple" and I can think of no other item in my wardrobe that fits this bill better than my Navy blue Barbour jacket that I've had for years and years. It's just so versatile, equally appropriate over a smart blazer and tie as it is over a sweatshirt.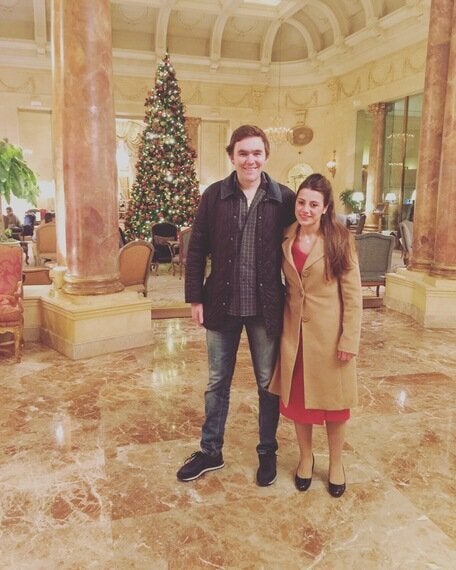 Finally, one of the most frustrating things to shop for is trousers, especially for guys, and that was the reason why I felt inspired to start the Tom Cridland brand a couple of years ago, long before The 30 Year Sweatshirt. We have made our best selling Classic Navy chinos for Leonardo DiCaprio and Daniel Craig, but I personally prefer the Electric Blue colour, which I try and wear as often as I'm in a climate where they don't look completely inappropriate.