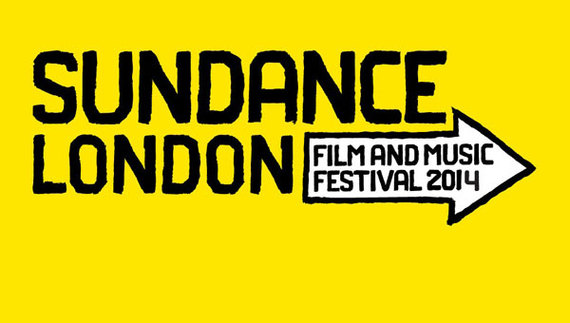 The Sundance Festival returned to the O2 this past weekend for the third edition of their London offshoot, bringing with them a selection of narrative and documentary features that were successful at their Park City, Utah home in January. A collection of high profile home-grown features rubbed shoulders with the cream of US independent cinema, resulting in a rich and diverse programme. The films on offer are often working with relatively low budgets compared to typical multiplex fare, and as a result, are often challenging and surprising. They're the kind of films that going in completely blind often provides the most satisfying experience as the surprises they contain then make maximum impact. It makes reviewing the films tricky, but hopefully the next 1,000 words or so will whet your appetite but still allow for a similar experience to the one I had.
First up on Saturday afternoon was Kumiko: The Treasure Hunter. It has a cracking premise: a young Japanese woman finds a well hidden videotape in a cave, which turns out to be of the film Fargo. Believing the film to be real, she decides to travel to Minnesota to find the briefcase of money hidden by Steve Buscemi at the end of the film. Director, David Zellner, creates a fascinating atmosphere, an alternate mix of whimsy and dread as you fear Kumiko's world will come crashing down when she finds out the events in Fargo aren't real. Rinko Kikuchi's performance as Kumiko, with minimal dialogue, expertly conveys the unwavering belief in her quest, but the film moves at such a glacial pace, I found myself wishing I could fast forward to the inevitable moment when she reaches Fargo, Minnesota. Still, it features the cutest animal on screen this year in Kumiko's pet rabbit, Bunzo.
I'd heard promising things about Obvious Child after its premiere at Sundance in January, but I wasn't expecting it to be this good. Gillian Robespierre's film about a New York stand-up comedian, who after being dumped by her boyfriend, has a one-night stand and gets pregnant, is one of the most funny and insightful films I've seen in years. It also features a wonderful break-out performance from Jenny Slate as the protagonist, Donna. Rather than taking the Juno/Knocked Up narrative, Obvious Child explores the options regarding abortion and presents an entirely plausible look at Donna's experience with planned parenthood. Perhaps best known for voicing YouTube sensation, Marcel the Shell With Shoes On, Slate, is by turns all fizzing energy, wit and fragile vulnerability. Make a note of the name because she's going to be a huge star and deservedly so.
Mark Duplass is something of a hero in independent film and The One I Love Director, Charlie McDowell, said as such during the post-screening Q&A of his debut feature. Duplass serves as Executive Producer on the film and also stars alongside Mad Men's Elisabeth Moss. They play a couple who at the outset are having marital issues and are seeing a counsellor to discuss their problems. The counsellor, played by Ted Danson, suggests that they visit a beautiful house where they can talk through their problems in a tranquil, neutral space. What happens when they get to the house is wholly unexpected and spans genre boundaries that the initial rom-com set-up doesn't hint at. Containing great performances from both Moss and Duplass in challenging roles, this is a striking first effort from McDowell and marks him down as one to watch.
Matthew McConaughey has recently experienced a resurgence in fortunes, culminating in winning the best actor Oscar for his role in Dallas Buyers Club. Could Ryan Reynolds be the next actor in line for an upturn in fortunes? Perhaps it's time for the Ryanaissance. If that is to happen, The Voices could well be the start. Ryan Reynolds stars as Jerry Hickfang, a worker at a bath factory suffering from mental health issues after a troubled childhood. Jerry talks to his pets and surprisingly, they talk back. The main problem is his cat, who implores Jerry to commit heinous crimes. It's a set-up for another genre-bending film, in fact pinning this down to genre is a futile exercise as it has comedic elements, musical numbers and stomach churning violence - at the Q&A after, Reynolds described the film as "like riding a dolphin through the apocalypse". It's a tricky tone to maintain, but Director Marjane Satrapi (Persepolis), straddles it perfectly and Reynolds is nothing less than fantastic in the lead. It's been easy to forget that Reynolds can really act, but anyone in doubt should be directed towards The Voices.
Fruitvale Station won The Grand Jury Prize and the Audience Award for dramatic film at Sundance 2013, before going on to Cannes 2013 and picking up the best first film prize in the Un Certain Regard section, needless to say it arrives on these shores with a lot to live up to. It tells the story of Oscar Grant, a young black male from the Bay Area in Los Angeles, who on the night of New Year's Eve 2009 is shot and killed by a police officer after a minor scuffle on a train. The film covers Oscar's last day and the events leading up to the tragic shooting. Oscar is a flawed but loving family man who dotes on his young daughter and, despite his past misdemeanours, is desperate to be an honourable father, partner and son. As you can probably imagine, it's an extraordinarily powerful story that is told with genuine skill by debut director, Ryan Coogler. Coogler hails from the Bay Area and captures the locality with the eye of someone who knows it and its inhabitants inside out. Knowing the tragic outcome, it makes the preceding 70 minutes unbearably tense and the resultant emotional punch is earned, even though you at times it feels like it's trying extra hard to push your buttons.
Finally, They Came Together is to the romantic comedy genre what Naked Gun and Hot Shots were to the police drama and 80s action film. It's an old-fashioned spoof from writer-director David Wain, who is one of the most notable names in US comedy, having directed Wet Hot American Summer, Role Models and Wanderlust. Paul Rudd and Amy Poehler play Joel and Molly who, over dinner with friends, recount how they got together. No romantic comedy cliché is left unturned as Rudd and Poehler once again prove themselves two of the most engaging comic actors around. In the post-screening Q&A, Wain said they filmed five times as many jokes than actually made it into the film, and you can easily believe it as barely 10 seconds go by without another joke being thrown the audience's way. The hit-rate is surprisingly high and as the pace flags towards the end a couple of inspired cameos help see the film across the finish line. It currently has no UK release date but it's surely just a matter of time before it's picked up.
There's also a documentary strand and a series of classic Sundance movies, such as Reservoir Dogs and Memento. It's a wonderful line-up of films and while tickets are not cheap, the quality of the films is remarkably high and even the least impressive films on offer always deliver one or two surprises. Sundance London 2015 is becoming an unmissable fixture in the London film calendar.