The classic road trip vacation; it's an all-American, wholesome, and cultural pastime, one that dates back to the Second World War. But not all road trips have to begin in America. If you're after a thrilling driving holiday with views to make you feel alive, here are seven great places for a classic, old-fashioned road trip.
1| Route 1: California
California's Pacific Coast Highway is a five hour fete, filled with the most rugged of coastlines and some of the most amazing stop-off points. Start at the beautifully historic Monterey and enjoy all the twists and turns along this 123 mile road; take a break at Point Lobos State Reserve, the Big Sur, Garrapata State Park (visit the beach), the famous Bixby Bridge, the spectacular Nenpenthe Restaurant for a bite to eat, and Moonstone Beach in Cambria.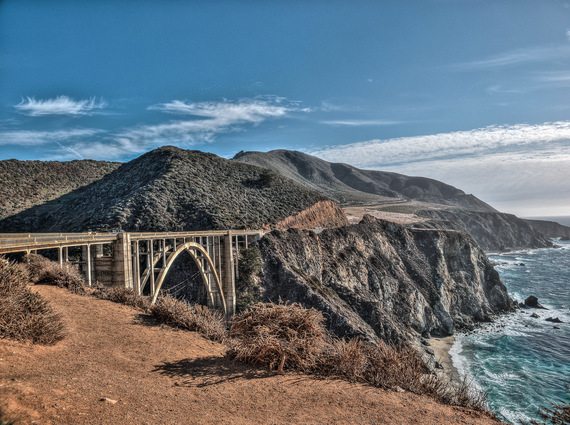 "Bixby Creek Bridge" by Brandon is licensed under CC BY 2.0
2| Route 66: Los Angeles to Chicago
Route 66 is one of America's most iconic road trips. The romance of this incredible drive makes it one of the most famous routes in the world. Passing directly through the heart of the States, it offers some of the most quintessentially American scenery that one could expect. From L.A to Chicago, you will discover Illinois, Missouri, Oklahoma, Texas, New Mexico and Arizona.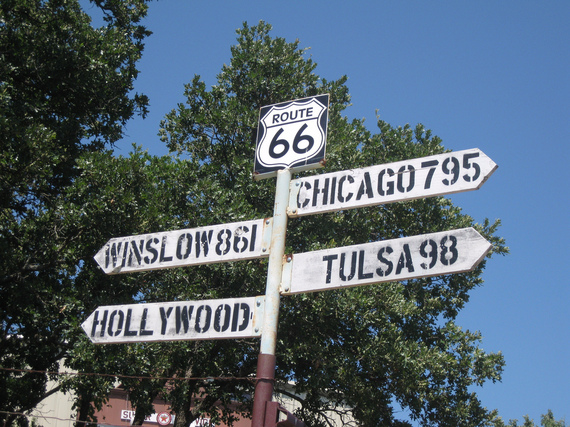 "Route 66" by Summer is licensed under CC BY 2.0
3| The Amalfi Coast: Italy
One of the most beautiful coastlines in Europe; the Amalfi Coast has a shining reputation for outstanding natural beauty, fantastic food and wine, and an atmosphere like no other. Take the 'Costiera Amalfitana' from Salerno to Positano and catch sight of the amazing coastal scenery and charming hilltop towns. You can do it on a budget too...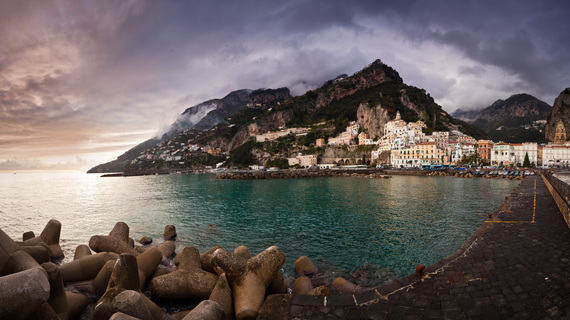 "Amalfi Coast" by Benson Kua is licensed under CC BY 2.0
4| Garden Route: South Africa
True adventurers and intrepid travellers take the Garden Route; this route is reserved for those with a love of adrenaline. The 150 mile route is probably not for the faint-hearted as it takes you along Africa's southern tip where you can go climbing, bungee jumping, caving and shark diving. Start in Port Elizabeth and finish in Cape Town.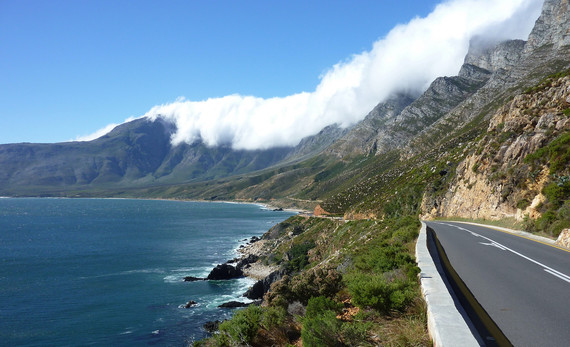 "Tablecloth Fog - R44 Coastal Road / Garden Route - South Africa" by Christopher Griner is licensed under CC BY 2.0
5| Napoleon's Route: The Alps to Cote D'Azur
Is there anything more spellbinding than the contrast of snow-capped mountains with a glamorous coastline with sun, sea and sand? This route starts in Grasse and takes you through the Alps Maritimes and the Alps, finishing up in spectacular Cannes, where you will be rewarded to the glitz and glam of fine dining, glorious beaches, and the celeb lifestyle of the French Riviera.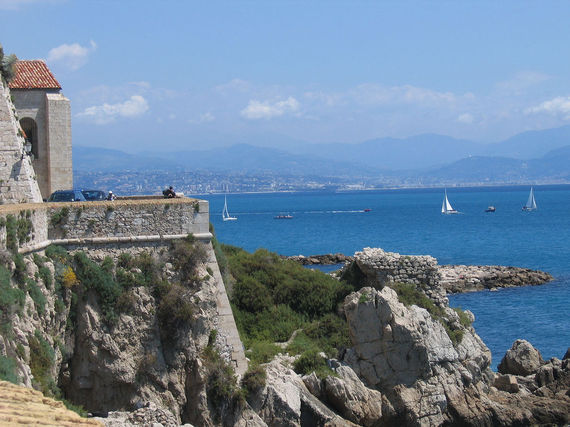 "promenade-amiral-de-grasse-1" by shimown is licensed under CC BY 2.0
6| Great Ocean Road: Australia
Take the 151 mile motorway along Australia's south-eastern coast for one of the most scenic drives in the world. The views are just unbelievable so make sure you've packed your SLR and tripod. Don't miss the stunning limestone pillars of the Twelve Apostles or the whale lookout points at Warrnambool and Portland. You may even see some kangaroos and koala bears along the way.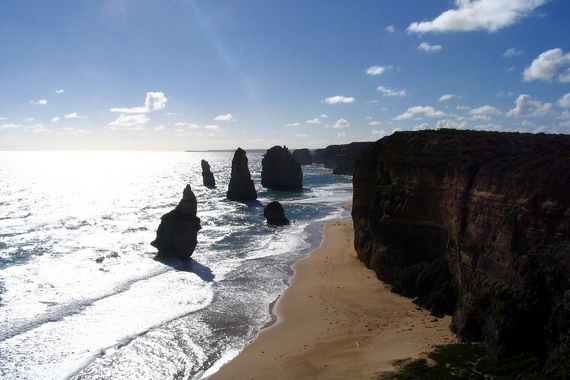 "Twelve Apostles" by Andrea Schaffer is licensed under CC BY 2.0
7| Guoliang Tunnel Road: China
Hand-carved by just a dozen villagers, you have to appreciate every minute of your journey when you realise that the tunnel took six whole years to create. Drive slowly to soak up the mind-blowing sights as you wrap around the incredible Taihang Mountains and make the most of the carved windows.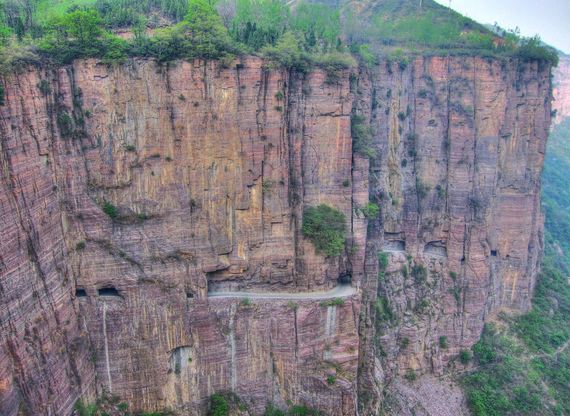 "2011-4-29 17-24-01" by Fang Chen is licensed under CC BY 2.0