You may have to become a seasoned hiker to really understand the addiction; but even beginners can relate to the thrill of exploring in the open air and experiencing that 'hiker's high' when you reach your final destination. If you're looking for your next trekking challenge, take a look a 6 of the best trails around the world and let them inspire you...
The Tatra Mountains
The Tatra Mountain trail can be accessed from Slovakia or Poland and covers around 785 square kilometres in distance. The views are mind-blowing and many seasoned hikers will tell you that the Tatra Mountains are just as great for night hiking as it is for day hiking; and the local mountain cheese Oscypek (made from salted sheep's milk) is a delicacy not to be missed. There's over 270 kilometres of marked tourist route in Tatra National Park, so plenty to be explored. It's so good sometimes you feel like you're walking on air....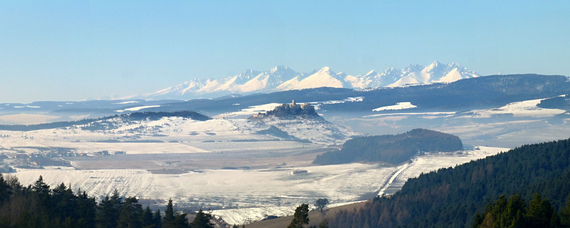 "Spiš castle with High Tatras mountains in the background, Slovakia" by Traveltipy is licensed under CC BY 2.0
Bedouin Trail to Petra
The Bedouin Trail makes for the ideal walking holiday in Jordan; starting out in Dana and taking you through incredible mountains and desert, with the opportunity to camp right under the stars at night, and finishing your route at Petra. This trek includes a few hidden trails that can't be found on a map and there will be steep ascents and descents throughout. Moderate-tough in difficulty and will take 8 days in total.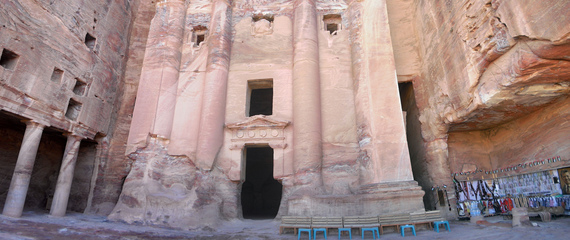 "15 Petra High Place of Sacrifice Trail - Bedouin Merchandise Is Sold Everywhere" by Hiking In Jordan is licensed under CC BY 2.0
Inca Trail
The Inca Trail is perhaps one of the most iconic walking trails on earth; just 43km, it can be completed in 4 days but that doesn't mean it's an easy challenge. This particular stretch of the mountain trail is particularly beautiful and your end location will be the spectacular Machu Picchu, the Lost City of the Incas, and not forgetting plenty of Inca ruins, lush cloud forests and subtropical jungle along the way. Permits are required to walk this trail and a guide / operator is compulsory.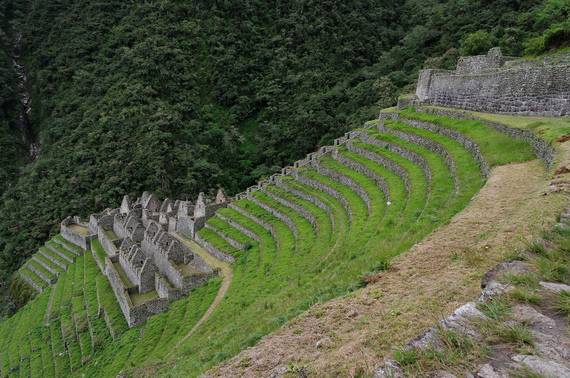 "Winaywayna, Inca Trail (Fourth Day), Peru" by Emmanuel DYAN is licensed under CC BY 2.0
Annapurna Circuit
A window into the soul of Nepal, the Annapurna Circuit provides a historical tour of an ancient trade route which has been open since the 1970s. Today, the Annapurna Circuit is considered to be one of the most beautiful treks on the planet. It can take anywhere between 15 to 25 days to complete and in terms of difficulty it can get pretty tough out there, perhaps even dangerous. Not only do hikers need to be strong and physically fit but they also need to be prepared for the altitude sickness. Tricky but the views are undoubtedly worth it.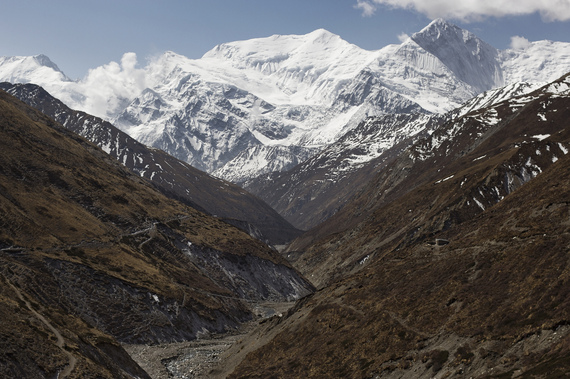 "Annapurna Range" by travelwayoflife is licensed under CC BY 2.0
The Snowman Trek
The Snowman Trek in Bhutan takes you along the spine of the Himalayan Mountains and with the combination of high altitude with remote, unpredictable terrain, it's not for the faint-hearted. Suited to hikers who are fit of health and experienced in high altitude conditions, this 24 day trail is a serious challenge but one that offers incredible rewards, not least the elusive snow leopard.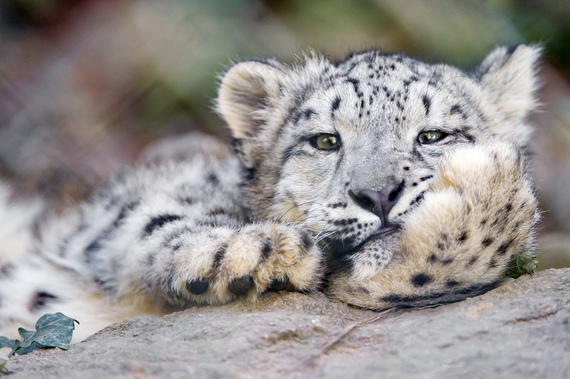 "Comfortable snow leopard cub" by Tambako The Jaguar is licensed under CC BY 2.0
Sentiero Azzuro
This beautiful hiking trail is not only one of the most stunning walks in the world, but it's also one of the easiest - said to be a manageable hike for people of all levels and abilities. Ideal as a family hiking trail, it's an easy-moderate walk which can be completed in a day. It can also be done in a very affordable way so a great option for backpackers on a budget. Also known as the "Blue Trail", the Sentiero Azzuro connects 5 incredible villages of Cinque Terre and offers diverse scenery, including incredible coastline and pretty vineyards.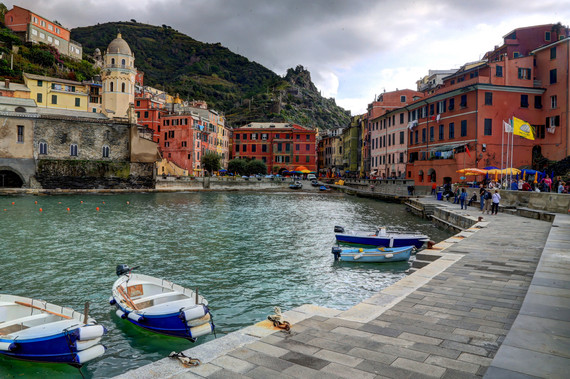 "villiage of Vernazza in the Cinque Terre, Italy " by Bruce Tuten is licensed under CC BY 2.0