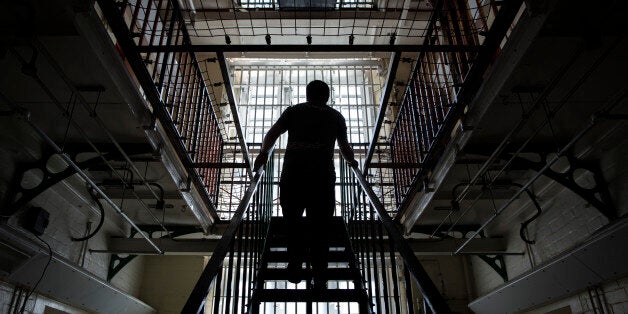 Prisoners riot and protest for the same reason anyone else does: because they are not being heard. In the past two months riots have swept through five prisons, inmates have sawed their way out of their cells to escape and one prisoner has been stabbed to death. Our prisons are in desperate, heart-breaking crisis and the disturbance at HMP Swaleside last night was yet another act of desperation from prisoners who feel they have no voice. We need to stop pointing fingers and start listening before any more violence takes hold.
As a criminal barrister I have worked with many prisoners and represented those serving Imprisonment for Public Protection (IPP) sentences at Parole Board hearings. They tell me how few prisons provide for their basic hygiene needs, how poor the food is, and how they do not have access to the rehabilitative courses they are required to go on. They are incarcerated, but they are still human and they still have the same basic needs as everyone else, and they have the right to be treated as such. Our prison service has become so stretched it is at breaking point and we are failing to meet the most basic of prisoners' needs; let alone assist in their rehabilitation. How then can we expect them to do anything but protest?
Government cuts and privatisation have seen the number of prison officers in the UK fall as the prison population grows and outbreaks of violence and insecurity are the inevitable result. In the last year, the number of assaults in prisons has risen by one third, while those on staff have gone up by 40 per cent. The rise in self-inflicted deaths was up almost one third and self-harm has increased by 27 per cent. These injuries and deaths are often preventable and highlight the inadequacies in mental health and information gathering that takes place. Inmates and staff are dangerously vulnerable and never has the argument for bringing the prison service back into public hands been stronger. Privatisation is once again failing those who are the most at risk.
Just one week ago the worst riot in a British prison in a decade gripped HMP Birmingham as 600 inmates took control of a wing for 12 hours, resulting in one prisoner being taken to hospital. In response Liz Truss, the Justice Secretary, said those responsible "will face the full force of the law". This statement gives away Truss' utter failure to grasp the problem and a lack of insight into the reasons behind the crisis. If we are serious about addressing the problems facing our gaols we must reduce the number of people in them. Increasing custodial sentences for those who commit infractions in prison is only making the problem worse: instead we should be asking why those inmates took the action they did in the first place.
Our aim should be to close prisons because there is so little demand for them, as is happening in the Netherlands. On top of ending threats to lengthen the sentences of inmates who riot, we must urgently work to release prisoners serving IPP sentences, many of whom have served many months or years longer than their minimum term. It is utterly unjust and unjustifiable that almost 4,000 people are still trapped in prison beyond their release date, many of whom committed crimes attracting very low sentences in the first place. The Government's failure to act is responsible for people's lives being wasted behind bars. There is no excuse for continuing to detain people who have served their time, four years after IPP sentences were abolished.
The most important task we face is to address why people end up in prison in the first place. The failed model of short prison sentences should be scrapped immediately and replaced with community rehabilitation, reducing the strain on prisons, administering community based punishments whilst also equipping often vulnerable people with the life skills they so desperately need to prevent reoffending. Of course in cases of serious offending prison is the appropriate punishment, however in cases of less serious offending, prison is rarely the place that positive change can take place. It is also of fundamental importance to recognise that we need to invest in education and tackle poverty and inequality. Prevention is, of course, better than cure.
Charley Pattison is the Green Party justice spokesperson
Popular in the Community