On Friday 30 March at the RSPCA's headquarters and with their family and friends watching on, 20 men and women joined the ranks of one of the most unique and historic professions in the world. After six months of training they graduated as RSPCA Inspectors. At about £50,000 each to train and equip, it's a huge commitment by the charity but the work of the Inspectorate is at the core of why the RSPCA exists.
Proud.
The word above is going to appear frequently throughout this article for a number of reasons including the fact that as I watched the graduation of class B2011 it reminded me of the proud moment I graduated into this role in September 1996.
The last Chief Officer of the Inspectorate, at a previous graduation, once said to the immensely proud family and friends gathered for this moment, "You may had hoped that your son or daughter had become a police officer, a vet, social worker, solicitor or fire and rescue officer...well don't be disappointed, be proud that they have joined the ranks of the RSPCA Inspectorate as within this unique role, you have all of those careers and many more."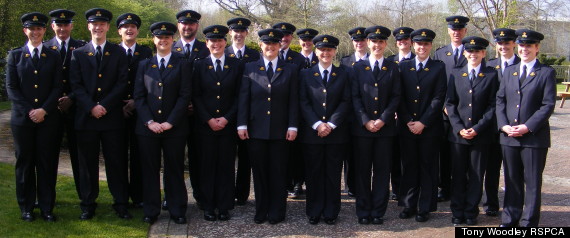 So why did I and many of my colleagues decide to attempt the challenge of applying to be an RSPCA Inspector, since a challenge it certainly is? Hundreds of hopefuls apply for the vacancies when they are advertised, roughly 2,000 for every 20 places on the next training course.
Animals are the 'innocents'. They are part of all of our lives. We love them and need them, they make us whole but sadly they are not treated with care and respect by all humans. Ask any RSPCA Inspector how they feel when they find an animal which has been caused to suffer due to neglect, lethargy of its owner, laziness and even intentional harm and, like me, I am sure that many would say it angers them and also makes them sad.
The first RSPCA officer (or should I say SPCA officer as our Royal prefix was granted a few years later when our patron Queen Victoria ascended to the throne) was Charles Wheeler. He was employed by the proud pioneers of our charity on the 16th August 1824, just two months to the day after the world's oldest and first animal welfare charity was formed. His role was to use the new legislation to try to protect animals in London from cruelty and bring those who caused it to justice.
His role is our role now - and every year my colleagues drive millions of miles, seven million in 2011, for animal welfare.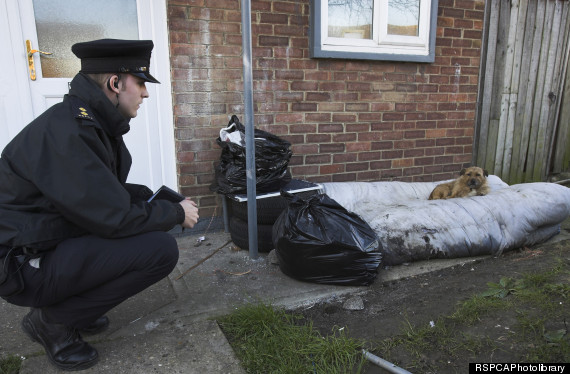 I left the frontline 'field work' at the sharp end of the Inspectorate in 2006. I've spent much of the time since in the HQ team which leads our Inspectorate, representing it externally and proudly helping to raise awareness of the stunning work that is being done and still needs to be done. In March this year I requested to 'return to the field' and refresh my knowledge and experiences of life on the frontline for animal welfare. For three weeks I returned to an Inspector's office (van), drove the roads of south Essex, received incidents via our National Control Centre, knocked on doors, looked for horses in fields, attended some animal rescues - and above all else applied the new legislation that is the Animal Welfare Act 2006, to protect animals from suffering.
Thankfully, although our systems have been modernised and the new law is now ever-present, I slipped back into the role easily and was reminded at every incident I attended that the role is actually about dealing with people.
It may be the elderly couple who have an injured fox stuck behind their shed which needs to be rescued; the traveller whose horses need more care than they are receiving; the lonely alcoholic who has been alleged to beat his dog or the heavily smoking and heavily pregnant single mother with a two-year-old child and three dogs with heavy flea infestations.
It may be the potentially violent ex-Falklands war veteran who has clear mental health problems and a devoted spaniel who lives with him alone in his squalid flat; the family who are all obese who have two obese dogs and just don't see the problem or the eastern European couple who mean well but have no idea how to keep their terrier but want advice and guidance to do it right.
And then there are the professionals we work with: police officers, veterinary surgeons, vet nurses, social workers, local authority officers, fire & rescue officers, solicitors, magistrates and all the support staff who work with these roles.
The role of an RSPCA Inspector is to work with all of these people to do the 'P' in our charity's name...Prevention of cruelty - and where suffering has already been caused that 'P' changes to Protection by all legal means.
I look back to my training in 1996, with 21 others, and remember that very few unlike me had a great deal of animal experience. That's because it's the ability to use powers of persuasion, empathy and understanding for the protection of animals which are most important.
On the first day of my RSPCA training on 11 March 1996 I met my fellow trainees for the first time. Among the group of like-minded young people, there was a household gas engineer, RAF policeman, air stewardess, manager of a retail clothing store and a supermarket customer services manager. All 'people' jobs and all trainees who wanted to be there and had fought through the rigorous application process and now sat in the library of our old HQ feeling immensely proud to be at the start of this process.
Six months later and with 21 of us making it through, we stood with our family and friends proudly watching on as we graduated as RSPCA Inspectors.
Sometimes the work of an RSPCA Inspector can seem lonely. You are on your own for most of the time, working from home and driving many miles. However, as I was reminded in March, you are not truly alone. Your colleagues are on the end of the radio system used and you can hear them throughout the day.
At the start of the day shift (about 9am) and the late shift (midday) the group Chief Inspector will carry out a roll-call over the radio. Officers within the Inspectorate 'Group' report in their brief plans for the day, often swapping advice and offers of assistance, as well as some good-humoured banter.
Each day at 5pm officer who are working the late or late and on-call shift switch to the regional radio channel and a roll-call is done by a Chief Inspector who is providing the Duty Operations Manager role that evening. This roll-call is inspiring and anyone who donates to the RSPCA would feel proud hearing it. Officers from throughout a wide area check in and briefly confirm their plans. Approximately 15 officers working on until 8pm, and some staying on-call for emergencies overnight.
This is where you really start to understand the unique and essential role the RSPCA provides for animals 24 hours a day. Officers on the road, responding to calls about animal welfare as well as rescues and collections of animals. It's a remarkable network and all funded by donors.
As I drove home each day I'd make sure I tuned into the evening roll-call. It made me feel hugely proud to be an RSPCA Inspector. Helping animals, helping people and helping people to help animals.
Richard Martin, William Wilberforce and the Reverend Arthur Broom, just some of our pioneering founders, should feel very satisfied that what they started 188 years ago is still there for animals now.
If you are interested in a career as an RSPCA inspector, the RSPCA is shortly placing vacancies for officers on its website here.
You can watch RSPCA Officers working on the front line for animal welfare on the BBC's Animal 24/7 series on BBC1, weekdays at 9.15am (BST).