Although running evokes images of people bounding effortlessly through fields, woods and over mountain trails, cities can be great places to run in. As well as urban routes that provide the opportunity to sneak in some sightseeing, many of these concrete jungles have big parks and riverside routes. Taking in five continents, we've selected ten cities made for running.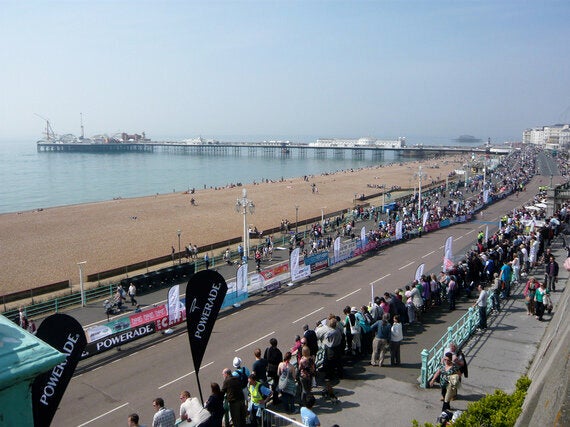 Source: Jessica Spengler, Flickr
With its iconic pier, Victorian architecture and pebbled beach, Brighton is the archetypal British seaside town. Its independent shopping district the Laines features an array of shops and restaurants along cobbled streets. With a lengthy promenade and the hills of the nearby South Downs, there are plenty of scenic offerings for runners. Brighton Marathon Weekend takes place each April, and consists of the Brighton Marathon, BM10k (a 10k run) and Mini Mile Races for youth runners. There is also an exhibition throughout the weekend at the Brighton Centre with a host of seminars led by fitness experts and hundreds of sportswear brands to cater for all running needs.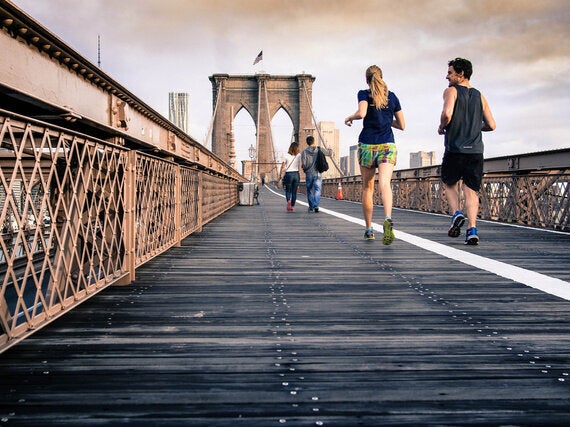 Source: Curtis MacNewton, Flickr
Spread over 843 acres of green meadows, sprawling waters, unique bridges and classical architecture, Central Park is an obvious starting point for runners in the Big Apple. There are a variety of loops and locations that are tailor-made for running, and the park serves as the finishing line for the world-famous New York Marathon, which takes place each November. Spanning 1.3 miles, Brooklyn Bridge's pedestrian lane is elevated above the traffic and promises fresh air and stunning views. The West Side path stretching from Battery Park to the top of Manhattan is also worth checking out, as it provides an excellent place for long flat runs uninterrupted by traffic lights with views of the city skyline.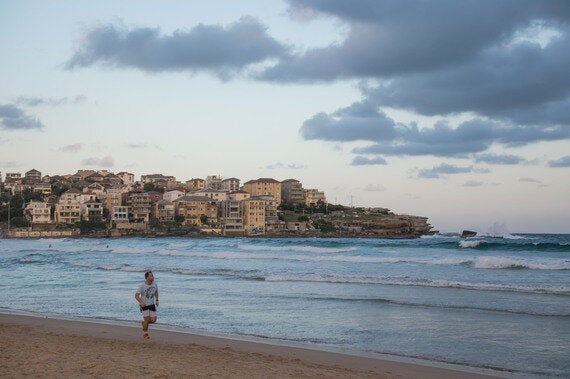 Boasting miles of sandy beaches and the world's largest natural harbour, Sydney offers seemingly unlimited opportunities for running enthusiasts. A waterfront route from Bondi to Coogee passes by some of Sydney's most popular beaches and is a great way to flush out the jetlag and fatigue from a 22-hour flight. Each September the Sydney Running Festival takes place, consisting of four events catered to all types of runner: the Sydney Marathon, a half marathon, the 9km Bridge Run and a family fun run. During each race, runners will take in sights of the Sydney Harbour Bridge and the Sydney Opera House before enjoying a post-event celebration in Sydney's Royal Botanic Garden.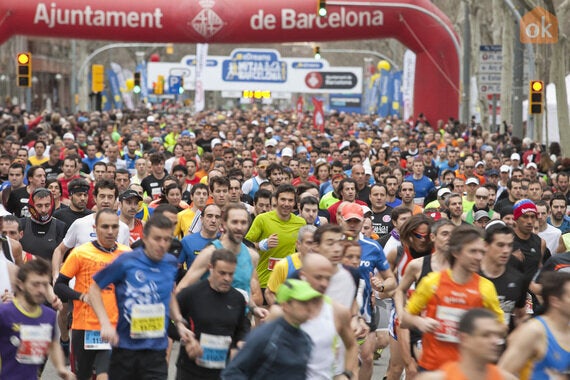 Source: OK Apartment, Flickr
With an excellent climate all year round, Barcelona is one of the best major cities for running. Visitors can bask in the sun's rays and glide through the narrow, winding streets of the city's beautiful Gothic Quarter neighbourhood - and 6km of coastline makes for an ideal morning or early-evening run before a night of tapas, no matter what the season. The Barcelona Marathon takes place annually in March, having started in 1978. The route starts and finishes at Placa d'Espanya at the foot of Montjuic, passing Camp Nou, Sagrada Familia and the old city along the way.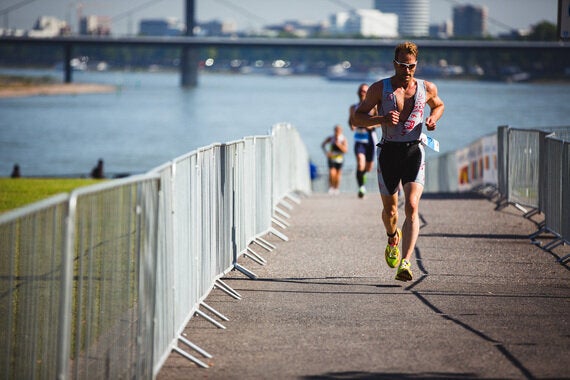 Source: Christian Siedler, Flickr
Though Düsseldorf is most famous for its fashion industry and art scene, like many German cities, it is fitness-friendly. With the wide banks of the Rhine, a number of parks and its historic Altstadt area, visitors looking to run in the North Rhine-Westphalia capital are spoilt for choice. A number of running events are scheduled throughout the year, including the Düsseldorf Marathon each April. Interestingly, many of these events are sponsored by beer brands, promoting the alleged health benefits of non-alcoholic beer. It's yet to catch on in the UK, though...
6) Cape Town, South Africa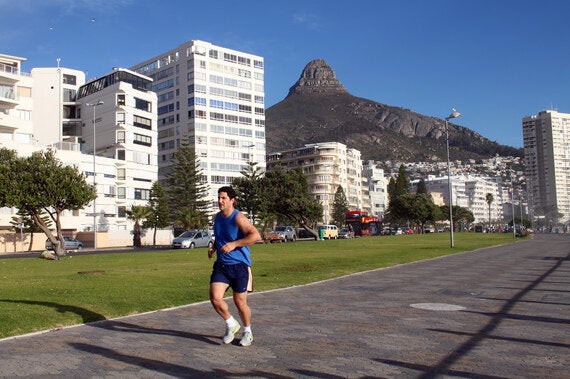 Each year participants from all over the world travel to Cape Town to partake in Ultra-trail Cape Town, a running event made up of three races of 100km, 65km and 20km. Cape Town is one of the most beautiful coastal cities in the world and the races traverse sections of the iconic Table Mountain, which offers a majestic backdrop and features excellent trails. All three races consist of tricky terrain with steep ascents and descents, and weather conditions can vary drastically with near sub-zero temperatures on top of the mountain in the early morning to over 30 degrees later in the day. The next Ultra-trail event takes place on 1 October 2016.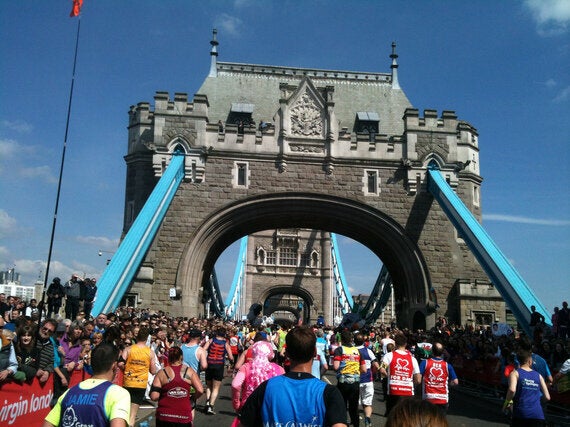 Source: Chris Isherwood, Flickr
With over 75 running clubs, glorious parks and some of the world's most iconic sights, London is an idyllic running city for beginners and seasoned vets. Joggers can opt for scenic routes along the Thames; meander through inner-city passages; or glide along shaded paths, ponds and gardens in any of the capital's four Royal Parks. Each April, over 40,000 runners take to the capital's streets for the London Marathon.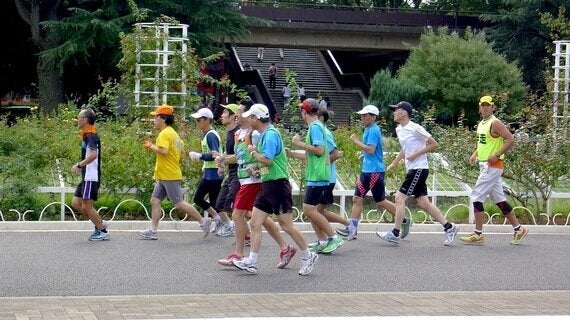 Source: Cliffano Subagio, Flickr
Tokyo may be one of the most densely populated cities in the world, but that's not to say it doesn't offer great trails and routes to satisfy all types of runner. Yoyogi Park is one of the city's biggest and greenest parks, and a particularly popular destination for runners as it has a compact circuit and is open 24 hours. In April 2014 the Japanese sportswear maker Mizuno set up Nohara, a runner's station next to the park that offers runners a convenient place to shower and lock up their belongings before pounding the pavement.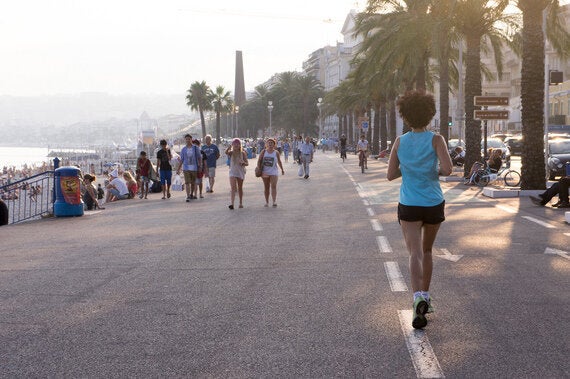 Whether you're a gym bunny or an occasional jogger, sunny Nice offers a multitude of possibilities, including coastal paths and promenades that go almost the whole way along the Riviera coastline. Other options include paths through city parks or the Parc Forestier du Mont-Boron, which offers 11km of marked trails and the chance to spot wild orchids as well as other rare species of flowers. First held in 2008, the French Riviera Marathon takes place each November between Nice and Cannes. In addition to the full marathon, the "2 x 21.1 km" relay race allows runners to race in pairs - one half each.
10) Auckland, New Zealand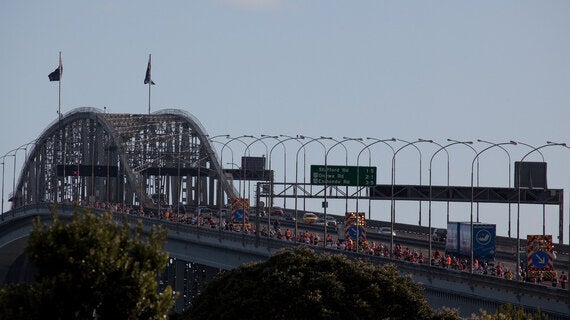 Source: russellstreet, Flickr
Auckland is a green, bustling city with two scenic coastlines. Auckland is a major city in the north of New Zealand's North Island and home to Auckland Joggers Club, which was founded in 1962 and claims to be the oldest jogging club in the world. Budding runners can take their pick from a host of scenic routes in the New Zealand capital including Viaduct Harbour, which is full of superyachts and lined with bars and cafés, and the city's oldest park, Auckland Domain, which is based around an extinct volcano.