Summer is now officially upon us, and UK travellers will no doubt be keeping an eye open for potential holiday destinations. The Mediterranean has a vast array of islands, each offering their own distinct and unique mix of sun, sea, sand and culture. Searches for these destinations, which span several countries and a couple of continents, are on the rise and visitors don't have to break the bank to visit them.
Selected due to the online reputation of their hotels, here are ten beautiful Mediterranean islands boasting highly-rated accommodation options.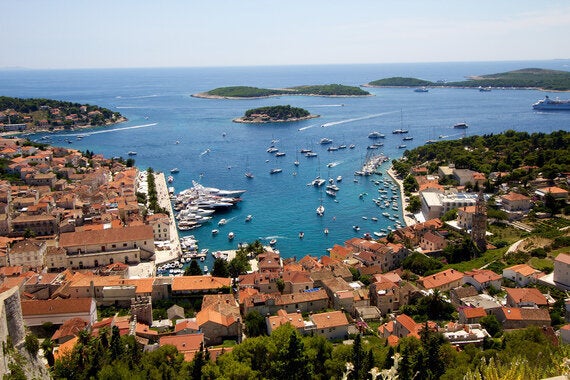 Hvar has an unusually large fertile coastal plan compared to many Mediterranean islands, and as such its hillsides are covered in pine forests, with lush vineyards, lavender fields and ragged mountains defining its agricultural areas. The island's medieval hub Hvar Town offers a fluid blend of winding marble streets and Gothic palaces with cascading terracotta roofs, as well as boasting haute cuisine restaurants and a vibrant nightlife.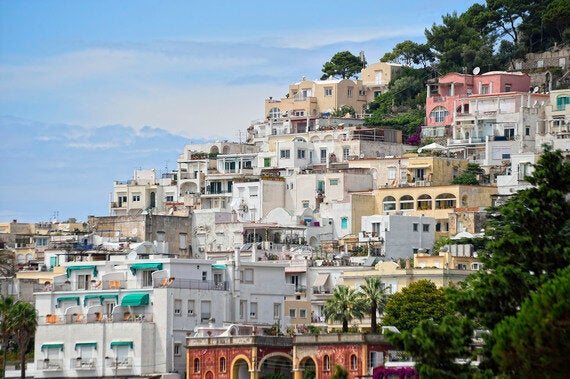 (Source: Diana Robinson, Flickr)
Located in the Tyrrhenian Sea off the Sorrentine Peninsula, Capri offers a mix of history, nature, worldliness and culture in a luxurious environment. The island's must-see feature is its otherworldly Grotta Azzura, or "Blue Grotto". Visitors can hop aboard a wooden tugboat and be transported through a tiny stone portal of complete darkness into a sparkling cavern lit by the crystalline blue of the water.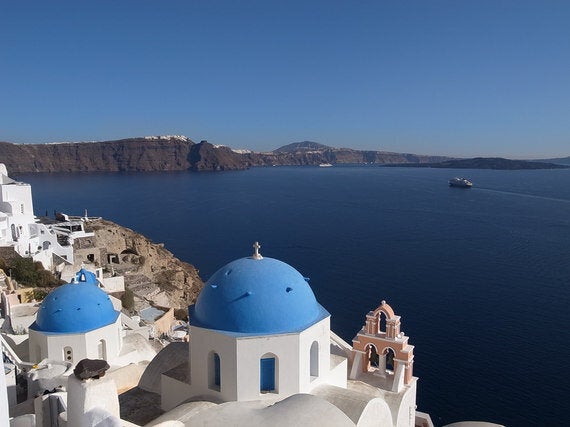 (Source: Maggie Meng, Flickr)
Emerging from the ashes of a catastrophic eruption of 1613 BC, Santorini rests in the middle of the indigo Aegean Sea and boasts multi-coloured beaches, ancient Minoan cities and an active volcano. The pretty village of Oia is home to the island's beautiful blue-domed churches, as well as many bars, cafes and boutiques.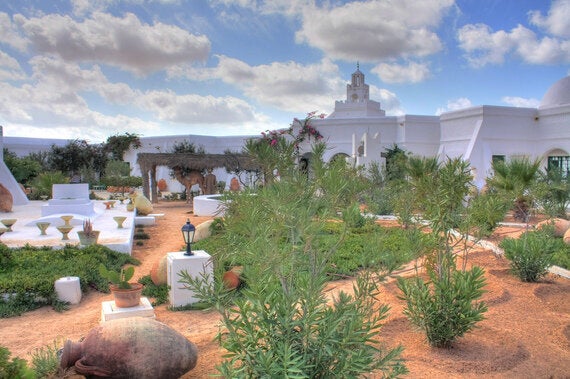 (Source: Jérôme S, Flickr)
The largest island off North Africa, Djerba famously served as the location for Luke Skywalker's home planet Tatooine in the original Star Wars trilogy. Surprisingly, George Lucas's opus isn't wildly renowned in this part of the world, and many of the filming locations remain largely intact for would-be Jedi explorers. Visitors can sunbathe on white sandy beaches and experience colourful markets and unique architecture, preserved by the Djerban people who remain culturally distinct from mainland Tunisians.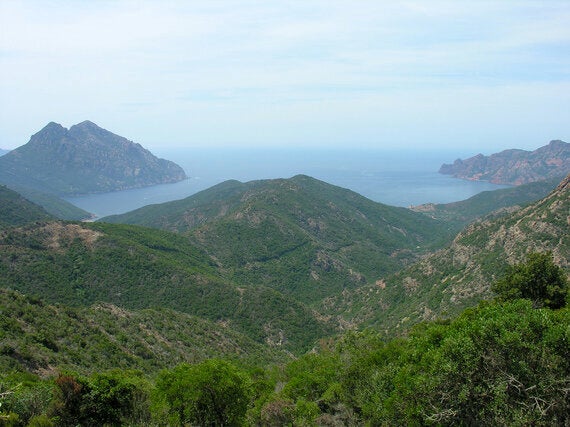 (Source: Jeffrey Bary, Flickr)
With scenery so diverse it resembles something of a mini-continent, Corsica certainly lives up to its "Island of Beauty" tag. Sensational pink cliffs tower above the implausibly clear turquoise waters which line its gorgeous white-sand beaches. Almost every beach offers opportunities to snorkel, while the popular beaches will rent windsurfing and kite-surfing boards. Inland, visitors can hike along the island's many marked walking trails in the spectacular green mountains.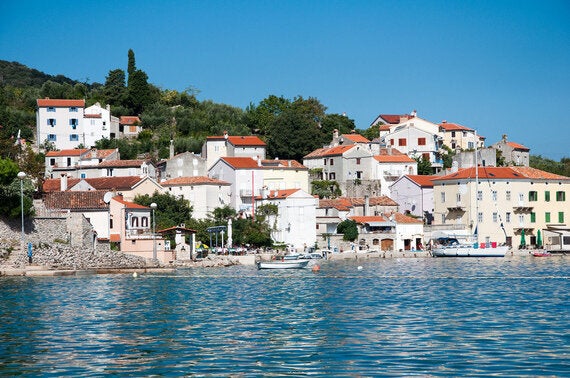 (Source: Yoshi5000, Flickr)
Easily accessible from both the mainland and other nearby islands, Cres is Croatia's biggest island, and arguably the Med's best-kept secret. The main resort is Cres Town, reminiscent of an Italian village, due to its 15th century architecture from previous Venetian rule. The island is sparsely populated and covered in dense primeval forests which provide prime cruising terrain for the protected griffon vulture - plenty of these giant birds can be seen by visitors at the excellent visitor centre in Beli, on the eastern coast.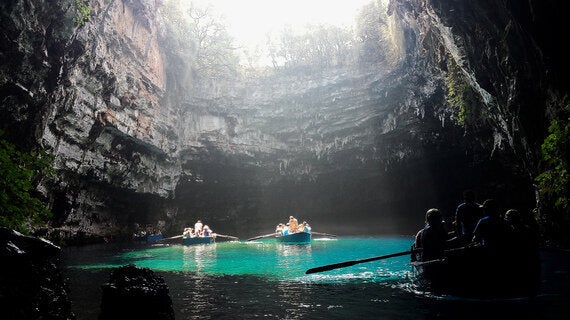 (Source: Marcus Ward, Flickr)
A paradise for nature lovers, Cephalonia revels in its green majesty. Wild horses ride along its mountainsides, and the isle is well known for its endangered loggerhead turtle population, which nest on many beaches along the south coast of the island. Holidaymakers should be sure to take a boat trip to the enchanting Melissani Cave (pictured) and experience its illuminated azure-blue lake.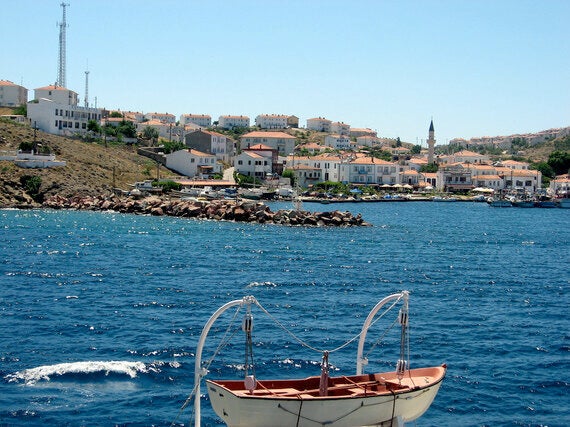 Bozcaada is a small and cozy island in the northeastern part of the Aegean Sea. Despite its land mass of just 15-square-miles, you can be sure to relax on hidden beaches and in swimming holes well away from hordes of tourists. A stroll along its cobblestone streets reveals a fine blend of Turkish and Greek influences, with Ottoman architecture alongside restored, whitewashed houses.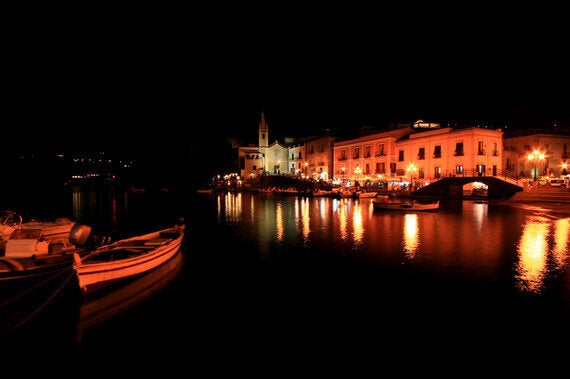 (Source: DieBuden.de, Flickr)
Lipari is the largest of the Aeolian Islands, and can be reached easily from mainland Italy thanks to the frequent fast ferry connections from Sicily. The picturesque and vibrant centre, Lipari Town, boasts an attractive, pastel-coloured harbour, a Norman-era citadel and an impressive archeological museum. Summer holidaymakers are advised to book early as the island becomes quite crowded during August.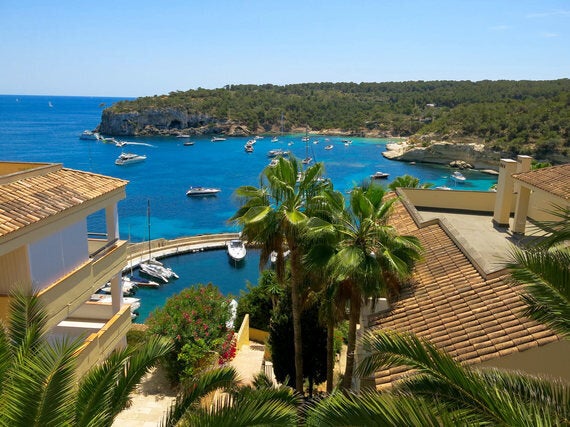 (Source: Kyle Taylor, Flickr)
Though hardly a secret destination, Mallorca remains the shining star of the Med thanks to its ravishing coastline and UNESCO-listed limestone mountains. Beyond the built-up resorts, the island offers a range of premium trekking opportunities, from Tramauntana's hilly heights to the coastal trails that comb Formentor and Cap d'es Pinar. Over the last few years Mallorca's locals have embraced local traditions and culture, revamping old manor houses, country estates and farmhouses into refined rural retreats - perfect outposts for the sophisticated traveller.