I was blown away this morning. It was hands down the single best moment of my working life as an IBCLC to date. Early last year I had an email from a lady who was expecting her first child and was enquiring about some antenatal breastfeeding support. It seemed pretty run-of-the-mill stuff. It was only when I spoke to her on the phone, that I realised how amazing this journey with her was to become.
The couple were pregnant via a surrogate, having survived years of heartbreak in their own journey to have a baby. This mama-to-be had heard about induced lactation, an incredible process through which a non-pregnant woman is able to establish a milk supply and breastfeed a child.
She wanted my help to get started. We had four months until the baby was due. Through a combination of medication, herbal supplements, breast massage, round-the-clock expressing, positivity, love and sheer maternal dedication, her milk started flowing. And it flowed. And it flowed. And it flowed some more! When her baby was born and she was first able to hold her, the midwife tried to tell her not to bother attempting to breastfeed and to put the baby straight on the bottle (note: the baby wasn't born in the UK). This awe-inspiring mama politely told this midwife exactly where to go and placed her new daughter skin-to-skin. She latched on.
In the first few months the baby nearly DOUBLED her birth weight, taking only her own mama's milk. There was much disbelief about the process and pressure to give some additional formula from the surrounding family. Having your actions questioned for long enough can send even the most steadfast of new mamas into a whirl of self-doubt. So, on several occasions the baby was offered some formula but each time it was met with a scrumpled up face and pursed lips. That'll be a no then for this little babe. Fast forward to today. I went to visit the family at home and discovered that she has now been exclusively breastfeeding her baby for six months.
Sitting on her play mat, this beautiful, squidgy little miracle giggled at her mummy and looked to her for food. Her mother instinctively picked her up and put her to the breast. Knowing the battles that had been fought to get to there, witnessing this moment was nothing short of pure magic. This mother told me that I was her angel. I told her that she was categorically the one who had done all the work. I had only held her hand.
And that's what I love about my job. It is both humbling and a great privilege to hold hands alongside women, to help them achieve whatever their goals may be. As an IBCLC, we don't do the work. They do.
So to all the families that I've worked with previously and will do in the future - thank you.
Vanessa Christie is one of the UK's leading Lactation Consultants and Early Parenting Experts. She is a speaker for The Baby Show and Mumsnet and regularly contributes to parenting magazines and blogs. She provides online & phone consultations (and in-home consultations in West Kent/East Sussex) and early parenting workshops. Find out more here.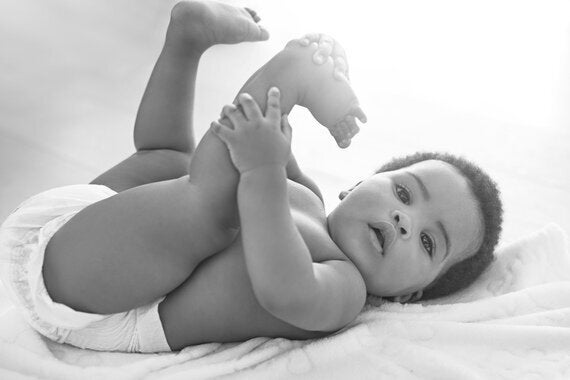 credit: www.istockphoto.com
Originally posted at www.vanessachristie.com