So I was wandering around the supermarket last November when I received a call asking if I was willing to take part in a topless photo shoot! "Err, OK" was my feeble response but the more I learned about the project, the more I wanted to get involved. And I was not alone, I was joined by women the length and breast (pun intended) of the country!
We united in sisterhood and bared our chests in support of Shropshire artist Sam Pooley, who wanted to create a limited edition boob wallpaper for her art degree show that went on display this week at Birmingham City University School of Art.
Sam kicked off her campaign last December with this daring photo shoot at 5am to encourage us to join her in baring all!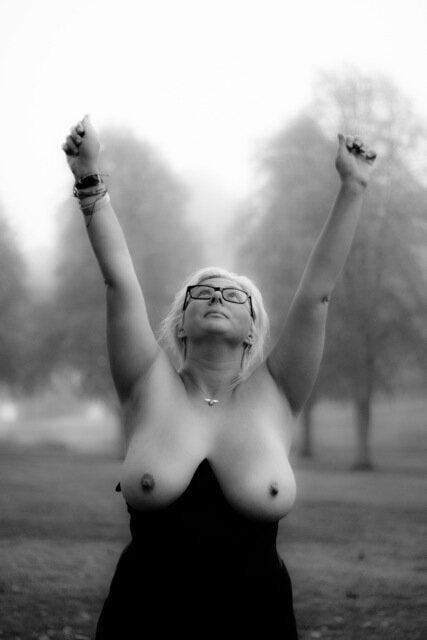 Sam was overwhelmed with response to the project and was touched by the amount of women who had suffered with breast cancer and were willing to be photographed after a mastectomy. She decided to use the project to raise awareness and funds for Coppafeel, the UK charity that targets young women at festivals and demonstrates how to check your breasts regularly for changes.
Sam said, "Every woman has an opinion about their breasts. Some women don't like theirs very much, whilst other women loved theirs! I wanted to create an artwork that celebrated breasts and enable women to feel liberated by the experience and have their self-confidence boosted. The photographs were taken sensitively and concentrated on the chest area. No faces or body parts were used in the final artwork."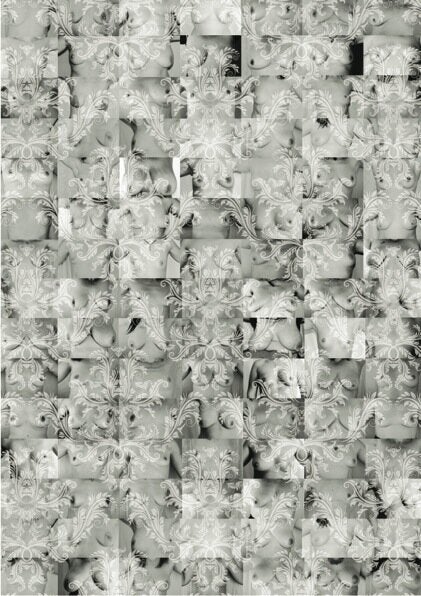 The project started at Sam's studio in Shrewsbury at the beginning of Dec and then she hit the road with her pop up studio heading both north and south throughout January, February and March. Sam wanted to photograph breasts of all ages, sizes, shapes and had volunteers from women who have had a mastectomy through breast cancer, a female member of the clergy and even a transgender woman who was still growing hers!
The project has received a lot of media attention this week, and not all comments from some women are that favourable, including a lot of flack for the 65-year-old grandmother who is now a female priest, with people saying it is 'disgusting' for a female member of the church to support the project! Well that's not a very Christian attitude and obviously left by women who are lucky enough to not have experienced breast cancer first hand.
I took part in the project with my sister Helen, who was diagnosed with breast cancer on the same day as our Mum died from the disease. Helen underwent a mastectomy in 2010 and had no qualms about taking part in the photo shoot.
The photo shoots were great fun with raffle prizes and fund raising games, which so far have raised over £2,000 for Coppafeel. The limited edition wallpaper has now gone on sale at £100 a roll, with £25 going to Coppafeel and you can get yours here. A lot of people are buying it for their downstairs loo and Sam is hoping to have the project commissioned by a high street store so that the price will come down and the project can continue to support Coppafeel.
It's a great initiative and one that I am very proud to have been a part of, the final result is so tastefully created that neither my sister or I can even recognise our own.