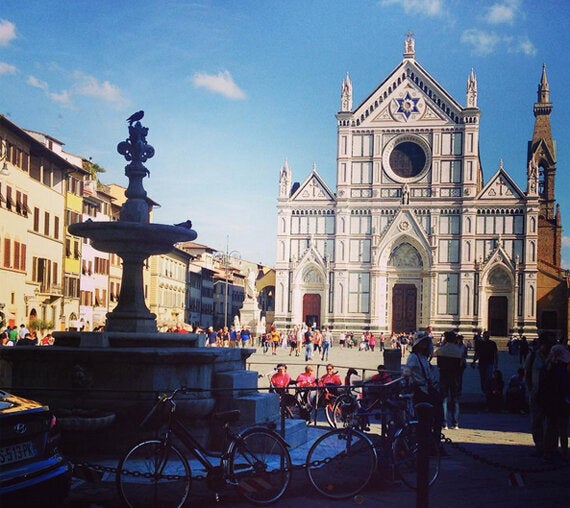 We all have THAT person in our lives.
You know, the one who somehow gets invited to a wedding abroad and consequently posts endless Instagrams proving how sunny and glam and perfect a time they're having, and you basically hate them because you think your life will never be like that?
I WAS TOTALLY THAT PERSON!
Yip, my good pal Kathy was to get married in Florence, so me and my mates packed our things (fake tan, eye masks, overpriced mini shampoos; all of which got confiscated by Ryan Air), and headed to an angry man's Airbnb for a slightly extended wedding holiday.
The whole experience was the poshest thing I've ever been to, and I've been to the filming of the Alan Titchmarsh show. I drank wine from a guest's vineyard, I chose my meal from a scroll, and I only got wedding cake in my eye once or twice (twice, it was definitely twice).
In-between the eating, the drinking and the eating again, me and my friends found time to explore. So without further ado, here are some things that I learnt about Florence.
In Florence, you are never more than 3 feet from a penis statue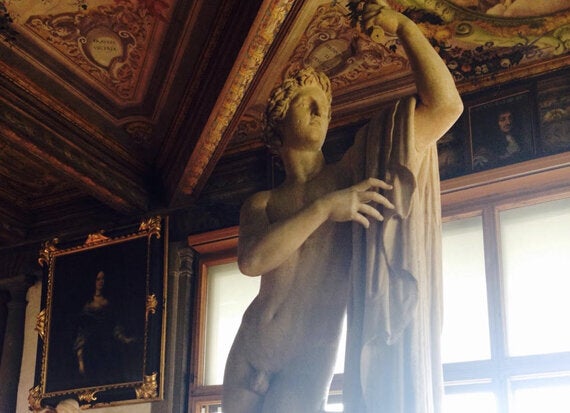 We learnt that apparently the reason they all have little willy wonkas, is because, back in the day, it was deemed a sign of intellect and was highly desirable. LEARNING!
(Also note the taking of a 13th century selfie)
It is possible to be a tourist who actually annoys other tourists...
...specifically by asking them to take a photo of you and forgetting you left the camera on a 30 second timer.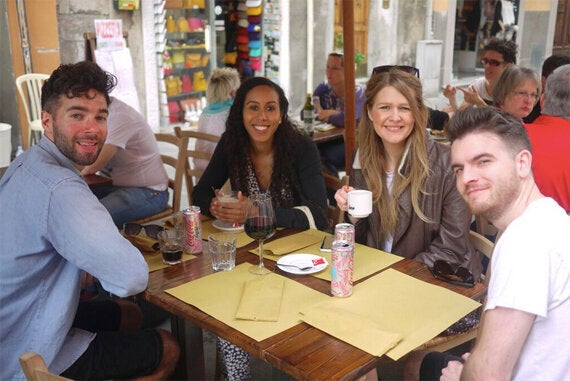 If you look closely, you can see our smiles beginning to wither.
You can easily eat 3 x six course meals everyday and not put on weight
Although come to think of it, it's weird that my clothes seem to have shrunk.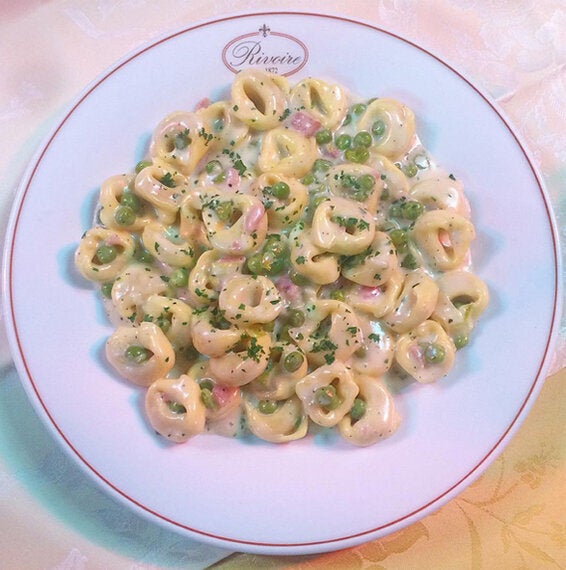 Above picture was my friend Aj's dish at a lovely restaurant called Rivoire on Piazza della Signoria. So good.
Speaking of food... when in Florence, eat SANDWICHES!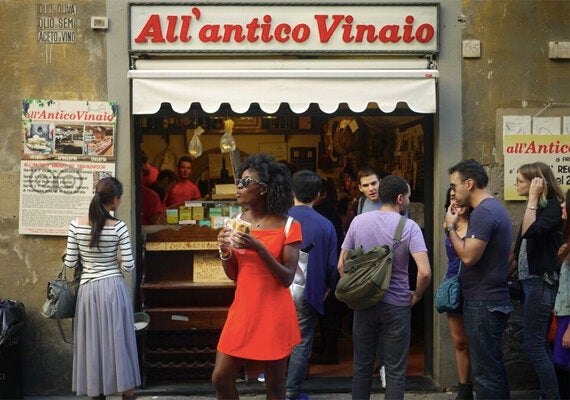 We found this amazing sandwich shop called All'antico Vinaio. The queue was quite long (I had time to go for two wees in the restaurant opposite - the universal measurement of time), but the sandwiches were bigger than my face!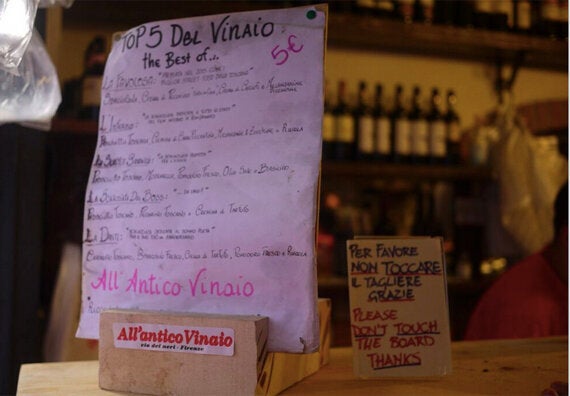 Do appreciate the art in Florence...
...by quietly playing count the nipples as you go round the world famous Uffizi gallery. We lost count at 56 and a half.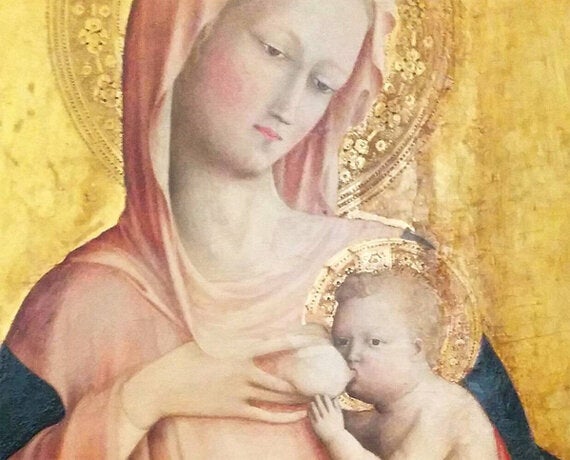 If you go to the Uffizi gallery (which houses ACTUAL Da Vinci), book early, book before you leave the country, book before you even know if you're going to Florence! No, but really. Do book early.
...but maybe allow yourself more than twenty minutes before it closes because you will lose breath and/or pull your already delicate hamstring while running to the top.
Make the most of the a gorgeous views of Florence and the classic 16th - 18th century sculptures by taking a lovely photo in which you casually block out all of these things.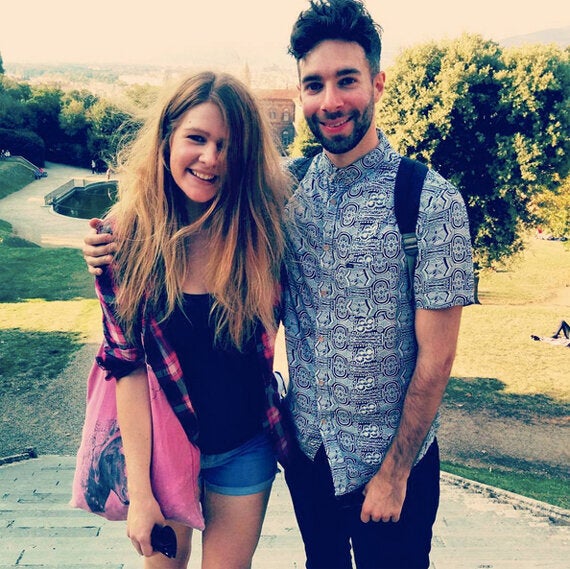 Yes, this is the only photo I have of the gardens.
It took an hour each way on the train and there was basically nothing there and my feet bled and I had to spend my last 20 euros on cheap trainers, but it was worth it just to get this: the other, less documented side of the leaning tower photo.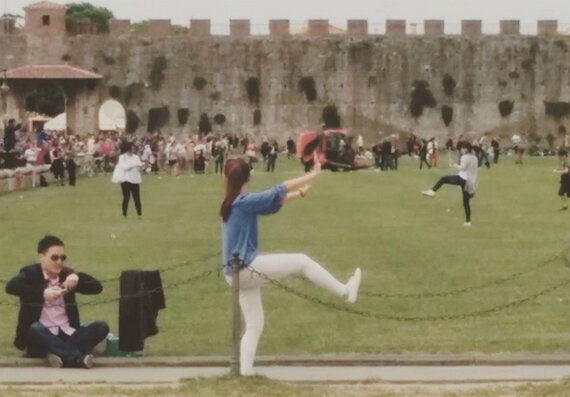 The Italian lighting and landscape will truly make you feel like something out of a Matalan catalogue.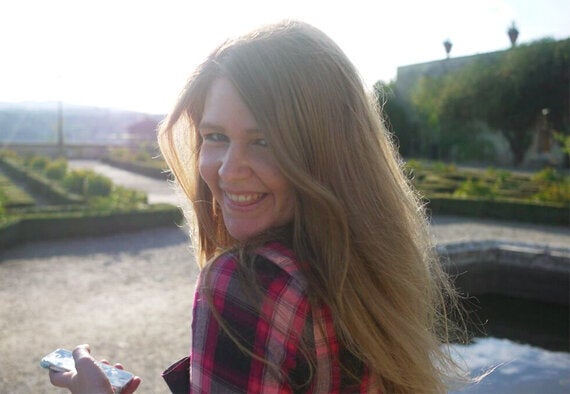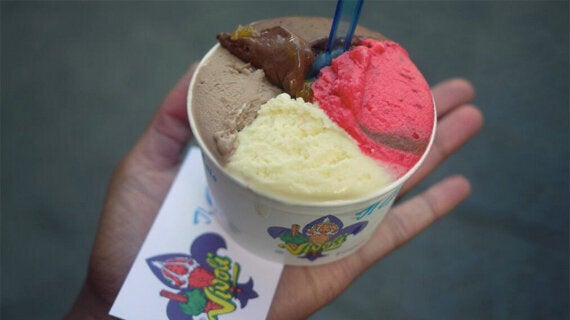 We went to a gelato in Florence called 'Vivoli' which my friend Tom's dad says does the best ice cream in all of Florence. And my friend Tom's dad is a stand up kinda guy, so you know he's right.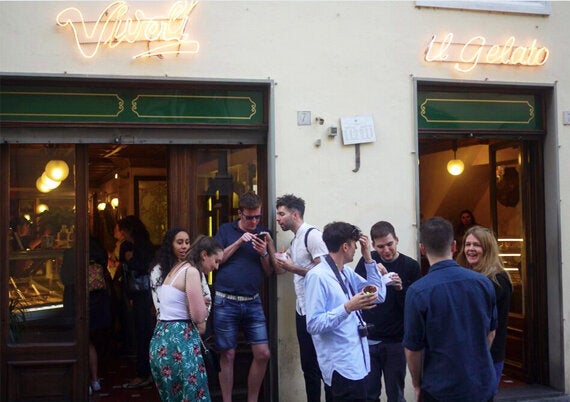 Oh, and finally: never, ever take a violin into a museum.
A cello, however, is fine.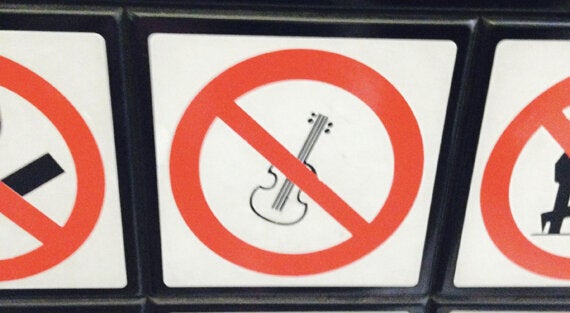 There was loads more we didn't get time to see: the monks singing the plainsong up in the hills, the Vasari Corridor, a day trip to Siena... but hey, I guess that just gives us an excuse to go back.
And in the mean time? I'll be sure to spread out the posting of my Instagrams that show you what a perfect time I had at my perfect friend's perfect Italian wedding...
Because after all, let's not forget: I'm THAT person. Or at least, I was. For four wonderful days in Florence.
PS. Huge thanks to Chris' brother and Tom's dad for all their advice on these gems of places. And to Chris for all of the pretty photos. And last but not least, a massive congratulations to Kathryn and Seb, the happy and gorgeous couple! (Sorry that I eye-ate your cake)