Think of a British holiday maker and you probably picture a pasty sock-and-sandal wearer lounging on a Spanish beach or asking irritated French shop owners if they 'parlez-vous Anglais' - scenes reminiscent of 'Sun, Sex & Suspicious Parents' may even come to mind. According to a recent article by Travel Supermarket, the number of Brits planning a beach holiday for this summer has decreased by 10% when compared to summer 2013. It goes on to say that the tides seem to be shifting towards a preference for culture and history as opposed to Sangria and souvenirs emblazoned with 'I ❤ Corfu'.
One type of holiday growing in popularity is the pilgrim walk - and despite the name, it is not just the religious who are lacing up their hiking boots. This type of walk follows in the footsteps of pilgrims in the Middle Ages who would travel near and far to visit holy cities and shrines. While the routes still have spiritual significance for some, they are also popular with travellers simply looking for a hike with a history.
El Camino de Santiago and La Via Francigena, two of the most important Christian pilgrimage routes in the Middle Ages, have been revived for the modern adventurer.
El Camino de Santiago, also known as the Way of St. James, leads to a historic cathedral in Santiago de Compostela in northern Spain, believed to be the burial place of St. James, brother of John the Evangelist and one of Christ's twelve apostles. Pilgrims have been following one of four main routes to Santiago since the 10th century.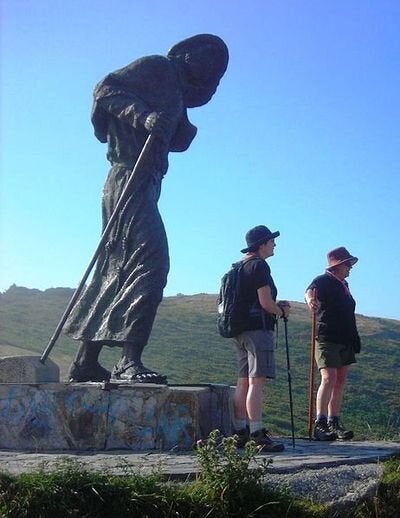 Though the route has never been out of use, the number of pilgrims declined over the centuries. In 1985, cathedral records indicate that only 690 pilgrims made the journey to Santiago. However, the pilgrimage was heavily promoted for the Catholic Holy Year 1993, which helped to boost the number of pilgrims to 99,436.
Since then, El Camino has grown in popularity, attracting 272,703 pilgrims in the Holy Year 2010. To this day, the cathedral holds a daily mass for pilgrims, announcing their countries of origin and starting point. They may also take their stamped 'pilgrim passport' to the Pilgrim's Office to gain the Compostela certificate.
Whether you begin in France, Spain or Portugal, the walks are very beautiful, taking in the Pyrenees Mountains and through peaceful towns and villages with centuries-old churches and monasteries. The routes range in difficulty and often involve long days on foot, but shorter and more moderate routes make El Camino suitable for anyone of good average fitness.
More 'rough and ready' than its Spanish counterpart, La Via Francigena is a medieval pilgrimage to Rome as described by Sigeric the Serious, Archbishop of Canterbury, in the 10th century. 'All roads lead to Rome,' and in fact pilgrims travelled various routes to the Holy City, but Sigeric faithfully recorded each of the 80 stages of his journey, making La Via Francigena ('the road that comes from France') one of the most enduring. Like El Camino, the route declined in popularity over the centuries, and by the 1980s had fallen into almost complete disuse.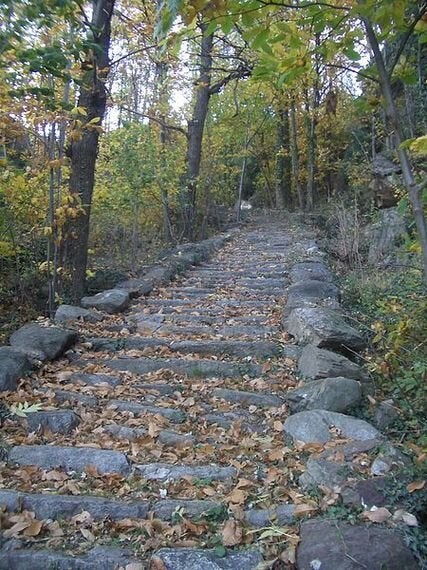 Recently however, devotees have been retracing the paths using Sigeric's itinerary, literally putting La Via Francigena back on the map. In 2012, an estimated 1,200 pilgrims followed the route. More so than El Camino, on certain stretches of the route amenities are few and far between, and many pilgrims camp out in tents, or take simple accommodation in monasteries. However, there are local hotels and pensiones for the traveller seeking comfort as well as adventure.
Completing the entire Via Francigena can take weeks, even months, but rewards travellers with spectacular alpine views and leading them past majestic castles, azure lakes and shady wine groves.
It is obvious that many people following these routes are motivated by religious beliefs. However, the routes are also attracting a growing number of tourists. In fact, the Pilgrim's Office in Santiago requires pilgrims to state their motivation for the route, with options including 'religious,' 'religious and other' and just 'other,' acknowledging that people make the journey for many different reasons. So just what is it about these walks that appeals to the 21st century traveller?
According to Christopher Knowles, an expert on European pilgrim walks, the factors are various, but religious or spiritual fulfilment remains at the heart of the modern pilgrimage:
"I think it would be a mistake to imagine that the reason people go on pilgrimages these days - especially on foot, or even by bicycle, to shrines like Canterbury, Santiago de Compostela, or Rome - would be so very different to the motives of pilgrims in the Middle Ages, who were perhaps more overtly devout but who were also taking the opportunity to embark on an adventure, albeit one with an objective. Pilgrims today are, on the whole, no different."
"Some go for purely religious reasons, perhaps as a kind of penance or to enjoy a closer communion with God. Others, I think, are spurred on for similar but less specifically religious reasons. It could be that they are searching for something that could loosely be described as spiritual: some kind of personal enlightenment. Sometimes it is a sentimental journey to follow in the footsteps of those who have done the same thing over thousands of years."
Knowles does acknowledge that the stunning scenery, fascinating history and cultural experiences encountered on these walks contribute to the appeal of the modern pilgrimage - not to mention the exercise - "but in the end what drives them is something not dissimilar to their medieval predecessors and that has a lot to do with fellowship and with a sense of achievement."
In the days of the throwaway holiday - hastily booked and quickly over in a blur of alcohol, gift shops and sunburn - perhaps travellers are turning to pilgrim walks for a more meaningful getaway. Regardless of your beliefs, everyone can gain from the physical challenge of the walk, the sense of common purpose and of being part of a long line of people throughout history all travelling in the same direction. Top it off with peace and quiet and beautiful surroundings, and it becomes easy to see why so many are making a modern pilgrimage.
There will always be a place for the stereotypical 'Brits abroad' holiday, but a growing number of travellers are ditching the beach towel and seeking spirituality or adventure by following in thousand-year-old footsteps.
Related