The Christmas lights are up, Hyde Park's Winter Wonderland is open - the festive season has officially begun in London. Here are some recommendations for quirky, unique pop-ups where you can make merry this December:
The King's Ginger Pop-Up Parlour Bar - 5th-8th December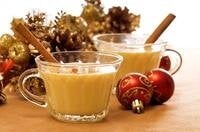 The Hoxton Hotel's courtyard will play host to an Edwardian Parlour Bar serving five fabulous cocktails made with Berry Bro's ginger liqueur - The King's Ginger. This zesty spirit was created especially for King Edward VII to fortify him against chilly winter temperatures, so it seems only right that it should now be served outdoors in an Edwardian winter wonderland.
Too Much is Never Enough at Camden Locks - 12th-14th December
Organised by the achingly trendy Disappearing Dining Club, they'll be serving a cosy candlelit dinner in a canal-side cottage tucked away inside Camden Lock Market for three nights this month. There's a delicious winter menu including Brick Lane smoked salmon, venison, and a hearty beef stew.
Night Tales - Every Thursday-Saturday until 21st December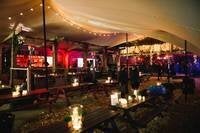 Street food in a Dalston car park may have become something of a cliché - however this winter music/food/drink extravaganza has more than a few tricks up its sleeve. Night Tales highlights include Patty & Bun burgers, Smokey Tails ribs, and steamed pork buns from BAO - all of which can be washed down with expertly-mixed Negronis and Mezcal concoctions from specialist cocktail bars. Don't let the weather put you off either - there's a heated canopy to huddle under.
Drink Feast - 12-14th December
Drink Feast promises theatre, adventure, discovery and imagination through the medium of cocktails. No less than twelve of the trendiest, most innovative bars in London will all be under one roof at The Hoxton Docks for this three day event - making it possibly the easiest, most spectacular bar crawl ever. You can even arrive in style on a floating bar, courtesy of Vestal Voyages.
Tanqueray Tea Light Lounge - until February 2014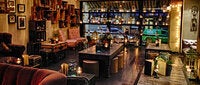 Overlooking Wardour Street, Pan-Indian restaurant and cocktail bar Carom have partnered with Tanqueray for this pop-up bar serving tea-infused gin cocktails designed by their Bar Manager Adam Spinks. Lanterns, old-fashioned sofas and vintage liberty prints decorate this delightful space, which is reminiscent of the Zetter Townhouse, but with a distinct oriental twist.