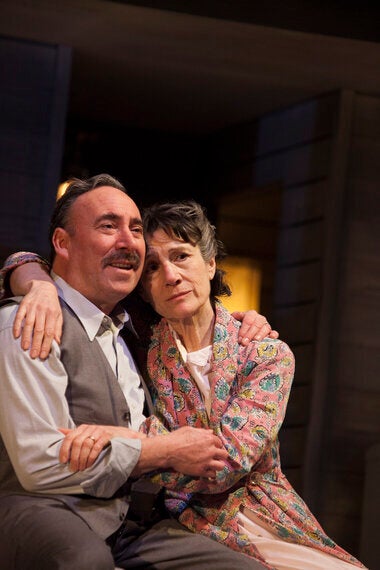 Death of a Salesman is a beautiful play and The RSC version, now transferred to the West End, is a beautiful production that shows this Arthur Miller classic at its very best.
Arthur Miller's Willy Loman is a broken man - though he won't admit it. Past his prime, he never achieved the success he so craved and now lives a desperate life, masking his failures and increasing debts from his wife and estranged sons, keeping up appearances whilst a dark and foreboding depression weighs ever heavier on his mind.
Antony Sher stars as Willy Loman, the tragic embodiment of the post-war boom in America where if you aren't selling, you aren't winning. And modern America is no place for losers.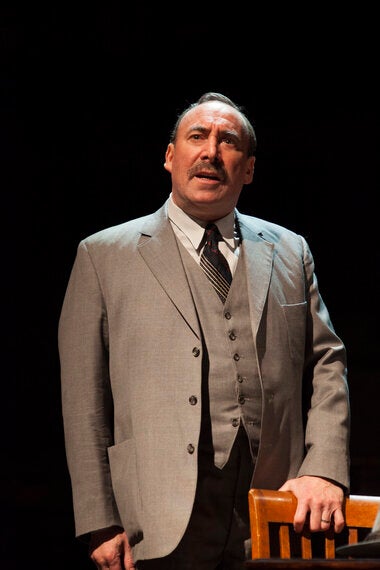 The contrasts that Antony Sher brings out in his performance are wonderful - preserving the remnants of this tough man, full of bravado and ambition, whilst allowing the darkness to increasingly show itself in Willy's behaviour.
He is supported by a wonderfully spirited performance from Harriet Walter (she's just always amazing) as Willy's wife, Linda. In the hands of Harriet, Linda is a strong woman with broad shoulders who has carried the weight of her family on her shoulders for decades, welding it together.
She is not broken by her husband, though under no illusions about what is happening to him. But her husband has kept secrets from her, secrets that only their son Biff (Alex Hassell) knows.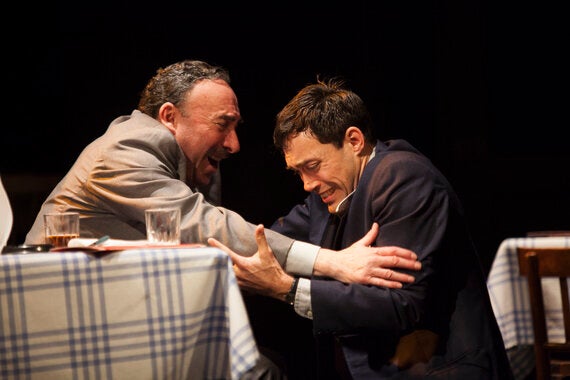 Alex Hassell continues to impress. He shone as Prince Hal opposite Antony Sher's Falstaff in Henry IV and again here he shows a brilliant ability to convey internal conflict as Biff, the disillusioned and angry son desperate to finally confront his father yet fearful of the consequences.
Together, their portrayal of a family caught up in a tangled web of secrets, lies and deceit is quite brilliant. And that all of this is caused by Willy's simple desire to get ahead, to achieve the American dream, is what makes Arthur Miller's play such a painful tragedy.
The direction comes from RSC's Artistic Director, Gregory Doran, and it's so well balanced, giving the piece that terrible tragic blend of desperation, defiance and defeat. There are passages of intense high drama and angst, and these contrast with moments of humour and quite heart-breaking tragedy.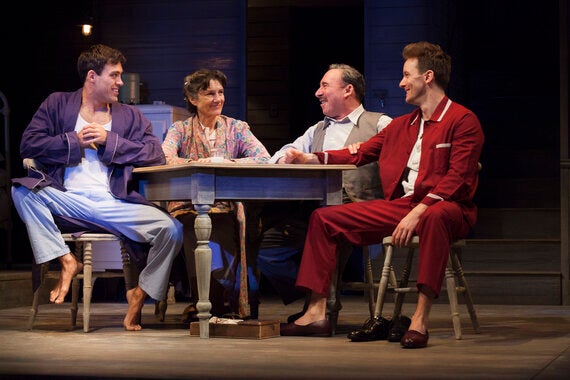 Gregory also shows a deft touch in the depiction of the porous walls in Willy's mind as he slips continually between fantasy and reality. The segues are so smooth, so effortless, and bring out all the sadness and heartbreak of a man unable to confront the fact that he has failed to achieve all that he had hoped for.
That Arthur Miller's masterpiece can still pack such a powerful punch is a testament to the fantastic writing, but this production from The RSC shows it at its very best. A superb production of an extraordinary play.
Noel Coward Theatre, London to July 18, 2015
1.Antony Sher (Willy Loman) and Harriet Walter (Linda Loman), Death of a Salesman, 2015. Photo by Ellie Kurttz © RSC
2.Antony Sher (Willy Loman), Death of a Salesman, 2015. Photo by Ellie Kurttz © RSC
3.L-R - Antony Sher (Willy Loman) and Alex Hassell (Biff), Death of a Salesman, 2015. Photo by Ellie Kurttz © RSC
4.L-R - Alex Hassell (Biff), Harriet Walter (Linda Loman), Antony Sher (Willy Loman) and Sam Marks (Happy), Death of a Salesman, 2015. Photo by Ellie Kurttz © RSC