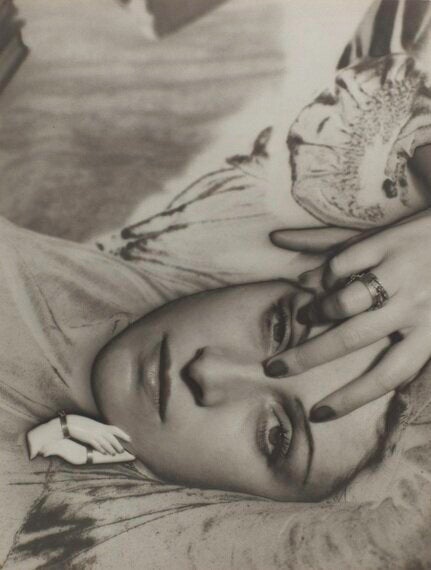 Elton John has one of the most extensive modernist photography collections in the world, and now we can get a glimpse into this 8000+ collection as highlights are on display in the new Switch House extension in the Tate Modern.
This selection of almost 200 photographs date from the 1910s to the 1950s, and covers more than sixty artists. Its breadth and depth are impressive, and it includes some of the most innovative and ground-breaking photographers of this era including Man Ray, Berenice Abbot, Alexandr Rodchenko, and Alfred Stieglitz.
Individually, the photographs are elegant and beautiful, innovative and pioneering, or emotional and affecting. But together they tell the story of modernist photography in an era when this medium came of age, and pushed boundaries both in terms of technology and artistic expression.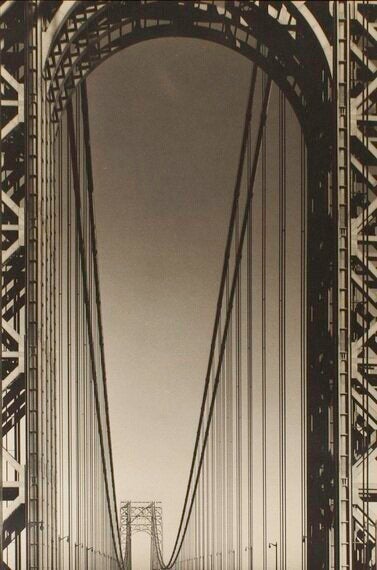 The exhibition is presented thematically and shows how diverse the experimentation and innovation was, from the revisiting of nudes from Edward Weston and Rudolf Koppitz, to the examination of the patterns in the natural and man-made world from Imogen Cunningham and Toni Schneiders. And from the stars in the studio, to the anonymous in the bread lines and dust bowls.
As well as big name photographers, there are familiar names in front of the lens too, with the likes of Gypsy Rose Lee, Henri Matisse, Pablo Picasso, Dora Maar and Georgia O'Keeffe included in the portraits on display. Shot by photographers such as Irving Penn, Man Ray and Edward Steichen, these images challenged conventional portraiture with their cropping, filters and framing.
And as well as iconic names, there are also iconic images in Elton's collection too.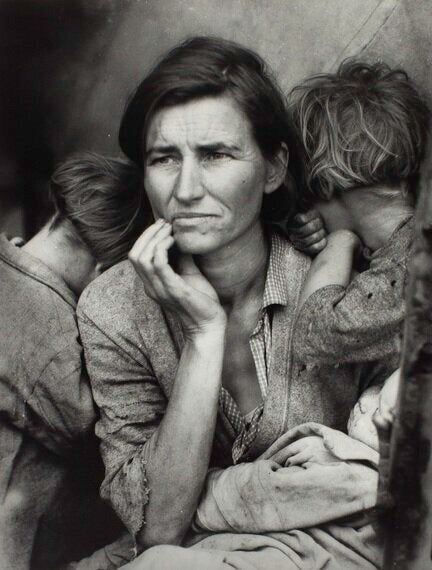 Cameras became lighter, more portable about the time of the Great Depression, enabling projects such as the Farm Security Administration's documentary work on rural poverty, which led to many harrowing images, including those from Walker Evans and Dorothea Lange. Lange's harrowing Migrant Mother, 1936, has lost none of its potency. Elton says when he looks at this picture, he sees something new every time, as if he can read a different emption in her face. And I get that. There's so much here. It's one of the true great photographs
And at the other end of the emotional spectrum is one of Elton's most precious items in this collection - the delightful Underwater Swimmer, 1917, by André Kertész. The tiny original image, barely bigger than the old film negative size, shows a man swimming at the bottom of a pool, the sun shimmering on the water's surface. It's a composition way ahead of its time and demonstrates an artist exploring the limits of his medium, investigating how to capture motion in a still image without blur or awkwardness.
We get to hear from Elton himself too, via a film that runs on loop. And it's well worth watching as the passion, the love, Elton has for these photos is evident. In the film, he talks from his home in Atlanta where the walls are crammed ceiling-to-floor with these very photos. There's not a clear square inch of wall to be seen as the photos, in their beautiful frames, fill every corridor and every room. And Elton talks about how this passion, almost addiction, for collecting these works came about.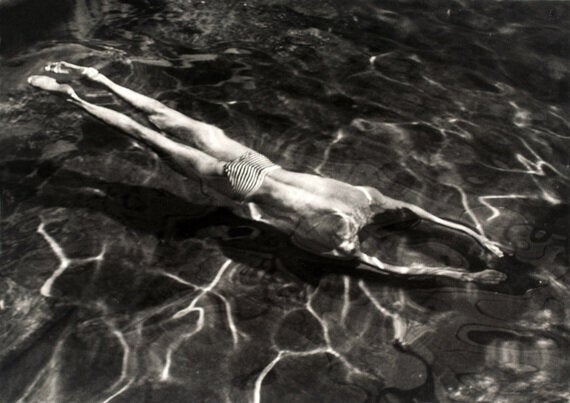 In comparison to the big blockbuster shows at Royal Academy and the National Portrait Gallery, this isn't one of those shows that will sweep you away. It's far more intimate, more requiring of close attention than that - you need to lean in close to each image rather than step back to take it all in. In that way, it's a refreshing change.
However, with this in mind, the admission charge does seem very high. If you can visit, though, this is a terrific opportunity to witness the radical experimentation and the innovation in a very underrated art form at a critical time in its development.
Tate Modern, London to May 7, 2017
1 Man Ray 1890-1976Dora Maar 1936Photograph, gelatin silver print on paper 165 x 215 mm The Sir Elton John Photography Collection © Man Ray Trust/ADAGP, Paris and DACS, London 2016
2 Margaret Bourke-White George Washington Bridge 1933Photograph, gelatin silver print on paper 343 x 225 mm The Sir Elton John Photography Collection Photo © Estate of Margaret Bourke-White/Licensed by VAGA, New York, NY
3 Dorothea Lange 1895-1965 Migrant Mother 1936Photograph, gelatin silver print on paper 318 x 241 mm The Sir Elton John Photography Collection
4 Andre Kertesz Underwater Swimmer 1917 © Estate of Andre Kertesz/Higher Pictures
Related