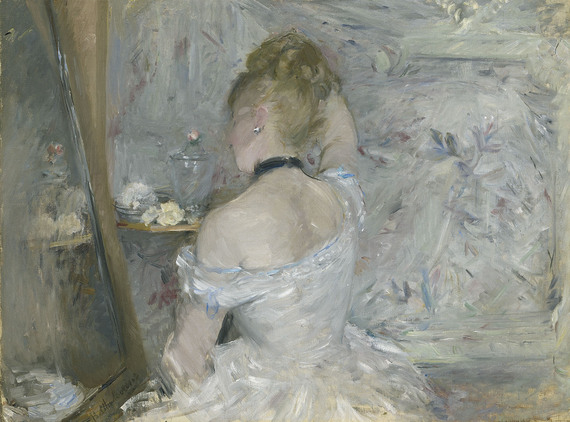 Inventing Impressionism at the National Gallery is an enjoyable, romantic exhibition on Impressionism that showcases over 85 works from this popular period of art. Monets and Renoirs hang alongside works from Pissarro and Degas, early Manets scatter the rooms and there's even a Rodin statue.
For lovers of Impressionism, this exhibition is a dream come true but what is the theme chosen by the National Gallery to connect these works, among them a number of Impressionism's greatest masterpieces which have never been seen in the UK before? Paul Durand-Ruel.
No, it's not a name that often comes to mind when thinking of Impressionist art but Paul Durand-Ruel, an art dealer, was a pivotal figure, if not the pivotal figure, in ensuring the success of Impressionism.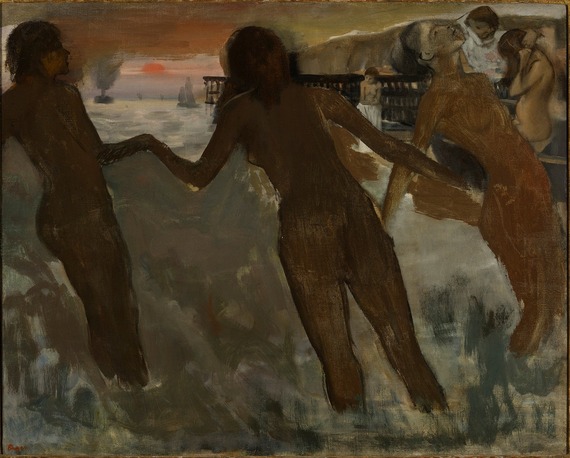 Impressionist art was ridiculed when it first appeared in France in the 1860s and 1870s but Durand-Ruel, an entrepreneurial and savvy art dealer, saw something in these works. He bought works from struggling artists such as Monet and Renoir by the bucket-load, even giving these impoverished artists salaries in exchange for future works.
This was a huge gamble as there was no market for these paintings at all. And indeed, Durand-Ruel was, initially, a reluctant art dealer. It had been his father's business but it wasn't until a chance visit to a Delacroix exhibition that the young man was bitten by the art bug.
But when he saw these new Impressionist works, he sensed an opportunity to seize a corner of the art market for himself. And he invested heavily. Just to give you an idea, by 1922 he had bought around 12,000 pieces of art, including approximately 1000 Monets, 1500 Renoirs and 400 works from Degas. An extraordinary commitment.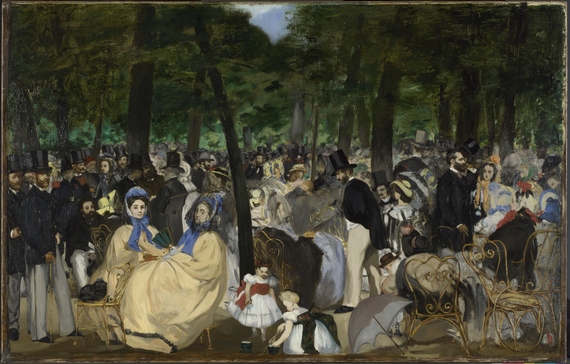 With artistic acknowledgement for Impressionists in France difficult, a market made more challenging when war broke out with Prussia, Durand-Ruel took his business overseas. This was a huge gamble - but it paid off. Wealthy Americans in New York snapped up the opportunity to buy these works and soon markets grew in Germany and England.
Durand-Ruel made the market for Impressionist art through a heavy focus on promotional exhibitions and private viewings but it took time, almost 30 years from when he first met Monet and Pissarro in London in 1870-71, to success in New York. The exhibition covers this time frame and demonstrates how crucial Durand-Ruel was in supporting the artists for such a long time. Monet probably wasn't exaggerating when he said, "Without him, we wouldn't have survived."
The exhibition is hung in chronological order, which really gives the curators the opportunity to explain just how close Impressionism came to being a completely forgotten about, obscure part of art history. This approach makes sense and does give us the opportunity to understand what Durand-Ruel was seeing and which pieces of work may not have been created had it not been for his financial support.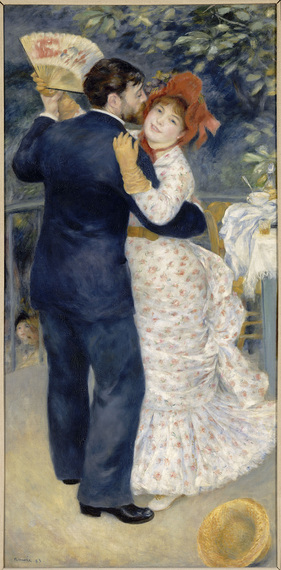 Following the artistic development of greats such as Monet, Manet and Pissarro is fascinating especially in the development of their particular styles and preferred subject matter.
As he looked to drum up interest, Durand-Ruel also started a series of solo artist exhibitions, which wasn't usual at the time and more likely to be for dead artists rather than struggling ones. One of these was for Monet, in 1883. This gives the curators a great opportunity to fill a whole room solely with Monets and this room is a real highlight, especially as it includes the five Poplars paintings which have been brought together via loans from a variety of Museums such as Musee d'Orsay and Philadelphia Museum of Art.
However the decision not to hang the series of Renoir's Dances paintings together, on show here in the UK together for the first time in 30 years, is a strange one. Dance in the Country, Dance in the City and The Dance at Bougival were all painted in 1883, yet the latter is hung separately in the final room of the exhibition. Given that Monet's Poplars were hung together, it is a shame that these three Renoirs were not treated similarly to enable viewers to get the full impact of this series.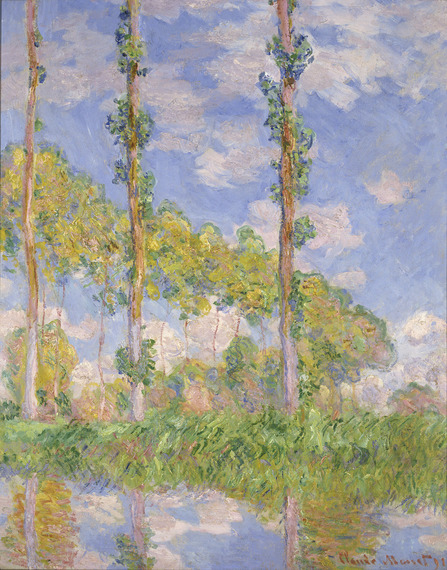 Nevertheless this isn't my main gripe with the exhibition. The works themselves are beautiful but given the masterful use of light in Impressionist art, it is frustrating that the National Gallery has chosen to show this exhibition in the dark, subterranean galleries of the Sainsbury Wing.
These works are crying out for whitewashed walls and loads of natural light. Instead they are hung on burgundy and dark brown walls in cavernous rooms. This atmosphere seemed appropriate for the Rembrandt exhibition, which was previously on show in these galleries, but doesn't show these bright, uplifting works at their best.
Furthermore, given that this exhibition is highly likely to be extremely popular, the small rooms will probably get quite cramped again, as happened with the Rembrandt exhibition. So, all in all, the works on show are absolutely worth seeing but prepare for the crowds if you're going.
Admission £18 (concessions available)
National Gallery, London to May 31, 2015
Image Credits:
1. Berthe Morisot Woman at Her Toilette, 1875-80 Oil on canvas 60.3 x 80.4 cm The Art Institute of Chicago, Stickney Fund 1924.127 © The Art Institute of Chicago, Illinois
2. Hilaire-Germain-Edgar Degas Peasant Girls bathing in the Sea at Dusk, 1869-75 Oil on canvas 65 × 84 cm Private Collection, Ireland © Photo courtesy of the owner
3. Edouard Manet Music in the Tuileries Gardens, 1862 Oil on canvas 76.2 x 118.1 cm The National Gallery, London, Sir Hugh Lane Bequest, 1917 © The National Gallery, London
4. Pierre-Auguste Renoir Dance in the Country, 1883 Oil on canvas 180 x 90 cm Paris, Musée d'Orsay RF 1979-64 © RMN-Grand Palais (musée d'Orsay) / Hervé Lewandowski
5. Claude Monet Poplars in the Sun, 1891 Oil on canvas 93 × 73.5 cm The National Museum of Western Art, Matsukata Collection, Tokyo P.1959-0152 © National Museum of Western Art, Tokyo