Wow! It's so warm I'm wearing a summery blouse today! Looks like we finally got our first glimpse of Spring...so in the spirit of that, I'm wearing a flowy bird and floral print long blouse. It's actually very long but I've managed to wear it tidy and tucked in today and have thrown on my lightest gilet over it. Most of you will have cottoned on by now that I like mixing textures, so the contrast between the gilet and the silky blouse is something that really appeals to me.
The shape of this blouse is loose but it skims over all the right places and actually hints at the figure- which allows me to wear this tucked or untucked. I usually don't wear long summery blouses untucked- especially the long ones- because being petite they very easily overwhelm. With this blouse however, that's not the case, which is an exciting change for me! I've worn this in a previous post untucked and you can see it in my archive: www.huffingtonpost.co.uk/vivian-ho.
I'm wearing extremely black jeans from J Brand and I've paired my outfit with another hint of colour with my aubergine coloured pumps. The shoes have a gold sole which I've subtly combined with the gold hardware on my bag.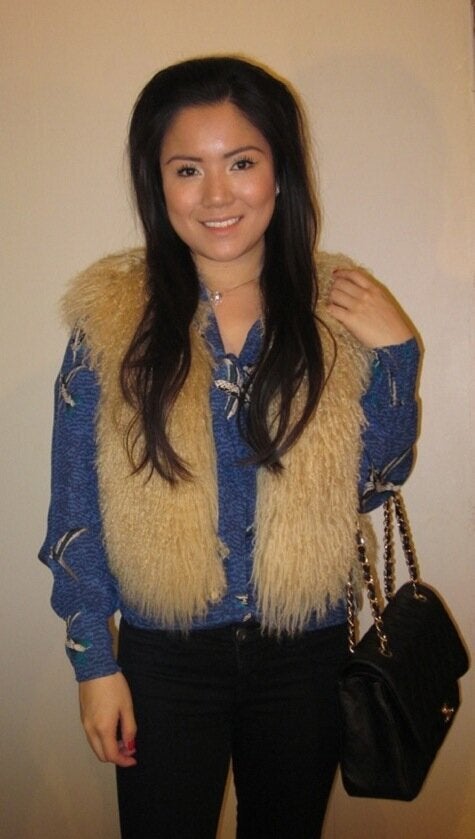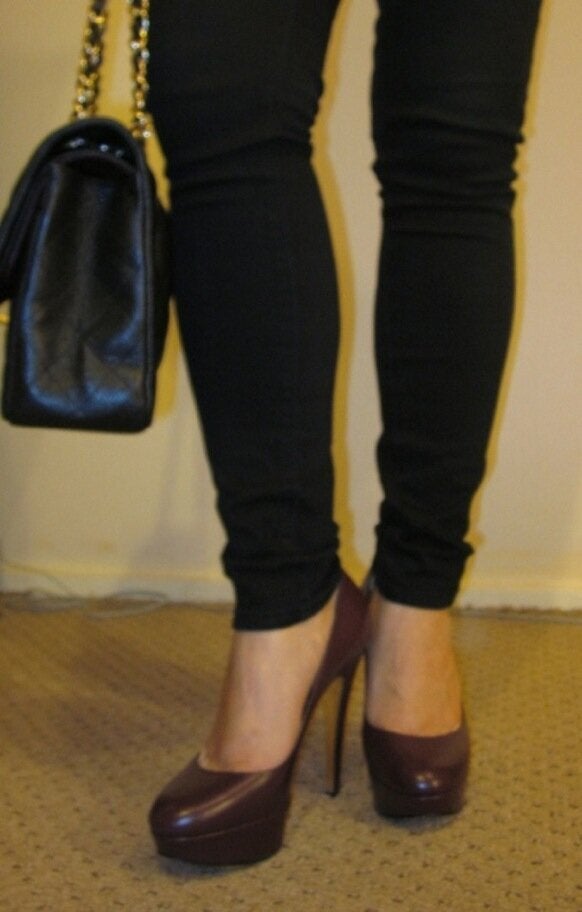 If you're petite like me, choose your prints and your style of tops carefully! If you love the print but the blouse does appear to be a tad too heavy on you, try tucking it in- this reduces the bulk and gives you back your shape!
To see what I'm wearing everyday, check out 'Viv's Daily Fashion Fix' by following me on Instagram: vivmaisonvogue
http://maisonvogue.blogspot.com
Related