Vintage Chanel!
This great piece was something I found in Paris during a trip a few months ago. The store "Scarlett" is a vintage place I make sure to go every single time, and they never disappoint! My sister and I have racked up quite a collection from there! Scarlett herself carefully selects pieces to sell in her shop and it turns out, we have very similar tastes! I love almost everything she has there. And the wonderful thing about her collection- the quality of her pieces.
This beautiful jacket is actually part of a 2- piece skirt suit from Chanel circa 1980s. I have worn the jacket here as outerwear and unbuttoned rather than as a suit jacket- one day I will wear it properly to show just how beautiful the cut is. The jacket also has a small matching belt that goes with it and when the whole suit is worn together, it looks absolutely divine. And please take a close look at those amazing gold buttons!
The white is very fresh and is a nice contrast to the slightly more masculine and military feel of the jacket. The mint green jeans are a nod to this season's trend of pastels and soft colour palettes.
Jacket/Coat- Vintage 1980s Chanel
White T-Shirt- ASOS
Mint Green Jeans- Miss Selfridge
Flats- Chloe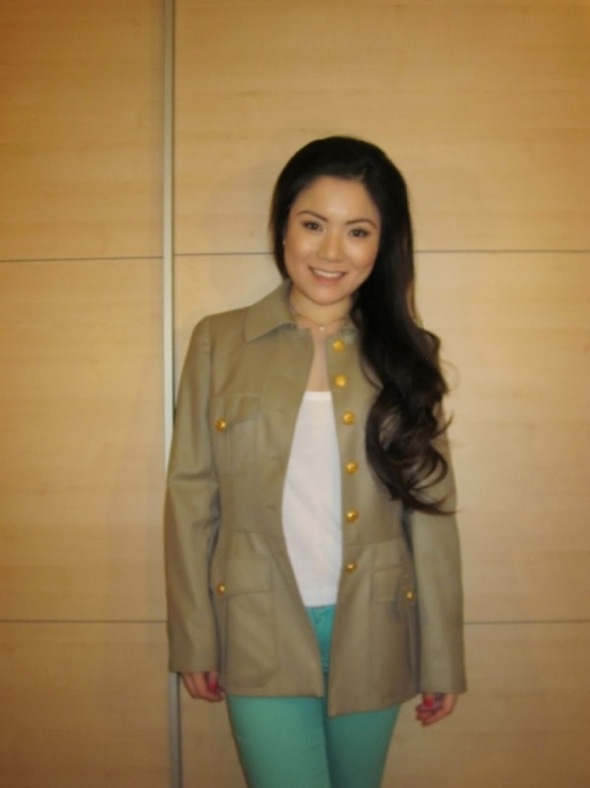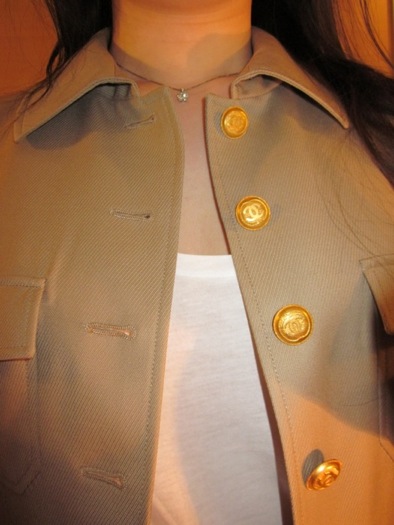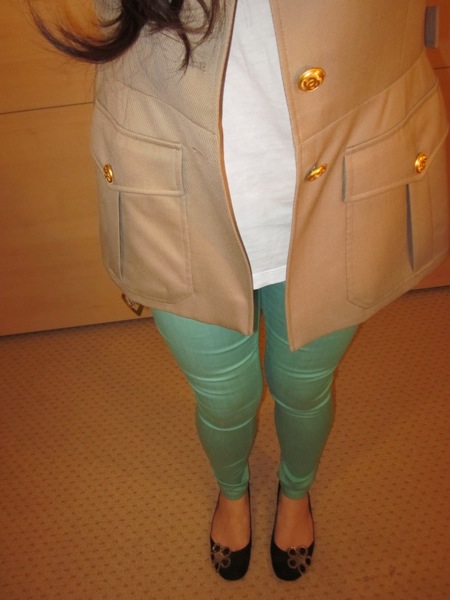 Useful Tip:
Nothing has to be worn the way it's "supposed" to be worn! Add character to any piece by wearing it your way!
Vivian x
www.londonpersonalstyling.com
http://maisonvogue.blogspot.com