With this outfit, I've decided to wear all 'natural' tones, which is something I've consistently talked about and how they're easy to wear and match. With natural colours and tones I'm referring to forest greens, khaki greens, beiges, browns and camel colours. Today I'm wearing a light khaki green t-shirt that I've worn in some previous posts over the summer from Splendid- they make super comfortable cotton shirts. I've paired this shirt with a vintage Gucci gilet (early Tom Ford era) and I'm wearing boots from Karen Millen which pull all these colours together.
I'm also matching my hardware today with the gold tone bracelet, watch and the gold hardware on the khaki colour bag. This is a very 'early autumn' ensemble, and I'll be honest, the gilet only keeps you so warm- luckily I'm mostly in doors today. I'm trying to squeeze one more wear out of my t-shirt before it gets just too cold!
T-shirt- Splendid
Jeans- Miss Selfridge Petite
Gilet- Vintage Gucci by Tom Ford
Bag- Yves Saint Laurent
Boots- Karen Millen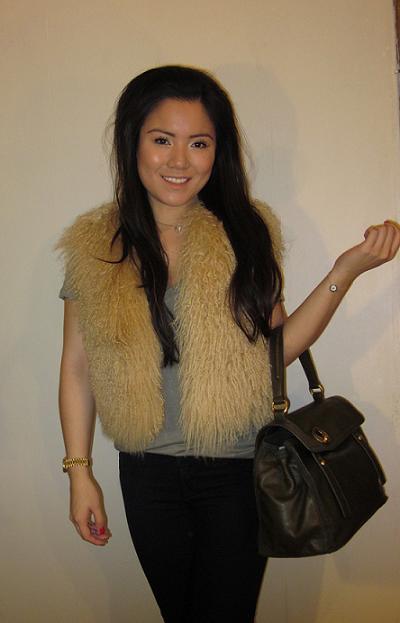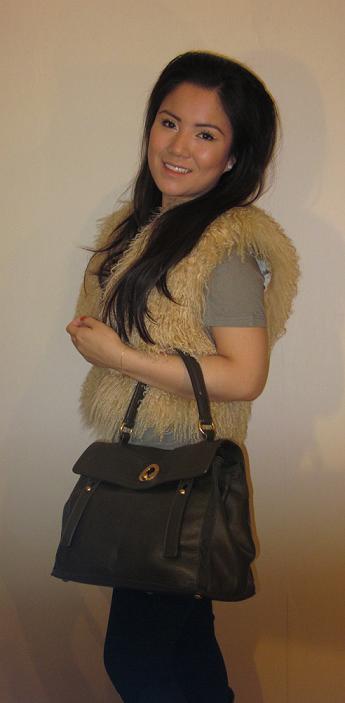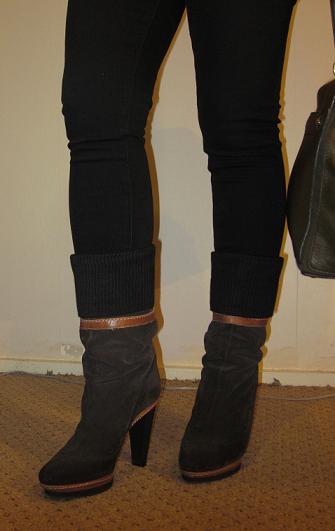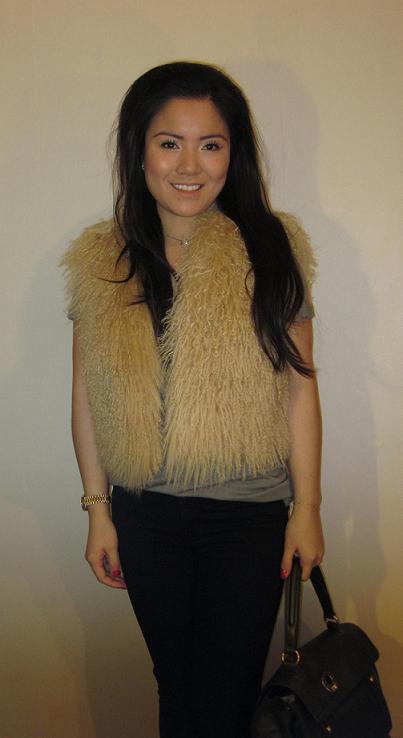 Useful Tip:
When you don't have enough time in the morning to plan an outfit, sticking to natural tones is the chicest and speediest way to go without reverting to black!
To see what I'm wearing everyday, check out 'Viv's Daily Fashion Fix' by following me on Instagram: vivmaisonvogue
Vivian x
www.londonpersonalstyling.com
http://maisonvogue.blogspot.com