Why has winter come so early this year? I've already pulled out my gilets and knits! Today I'm wearing a Karl Donoghue sheepskin gilet which is the feature piece of this outfit. You will see why I'm calling it a 'feature' piece, especially once it's been zipped up. The fit and style of the gilet completely changes and the collar comes together beautifully- an expertly cut and designed piece. I'm also wearing a grey jumper with black jeans and the same boots and bag I wore from the last post. The dark olive colour of the bag and boots along with the colour of the gilet really complement one another.
When I wear gilets, I like to wear them simply- not cluttered. Most of you will know by now I'm not fussy and would rather do simple colours and silhouettes rather than heavy accessories or I like to make one item a stand-out rather than piling everything on.
Gilet- Karl Donoghue
Jumper- H&M
Jeans- Topshop Petite
Boots- Karen Millen
Bags- Yves Saint Laurent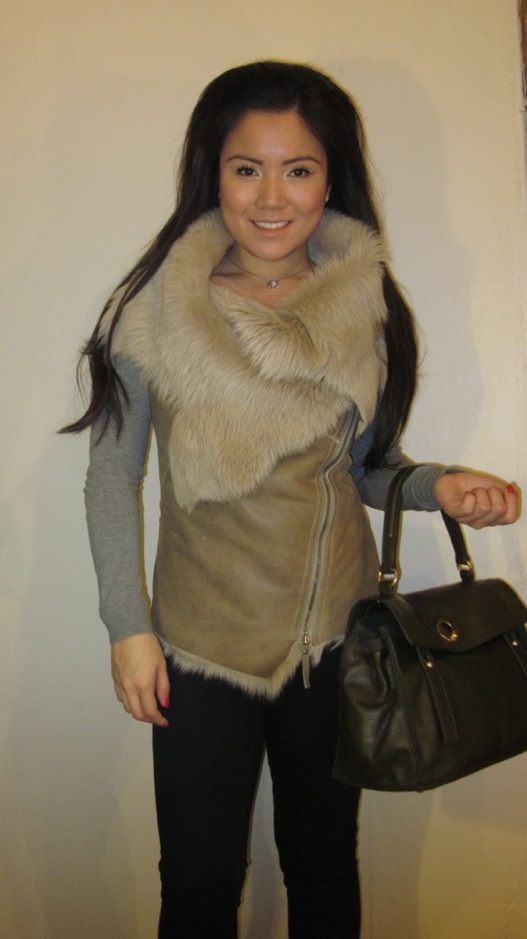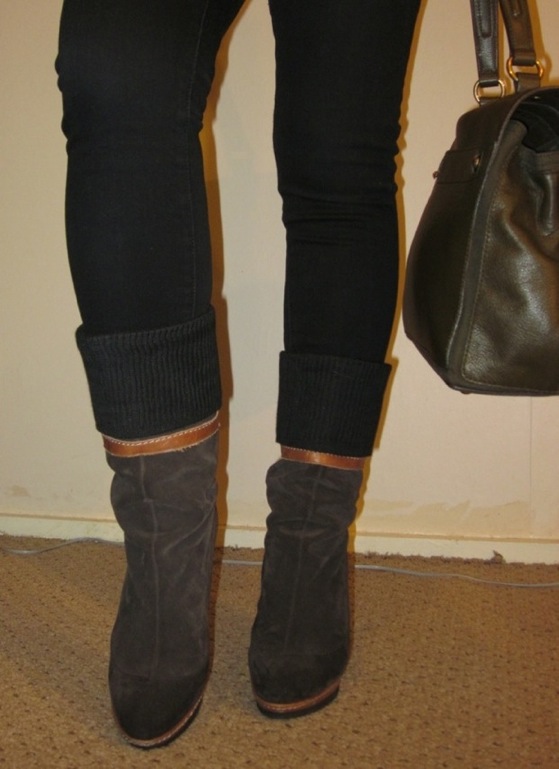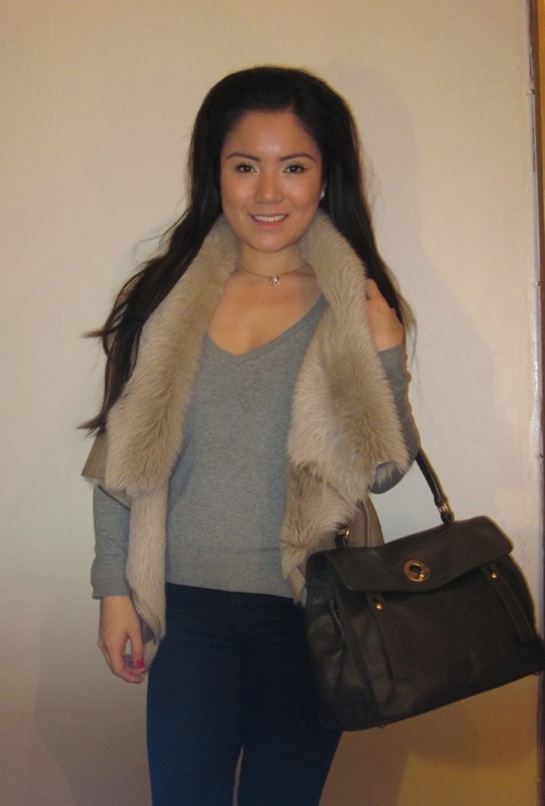 Useful Tip:
When wearing any type of fur- do not wear it in the rain!
Snow is all right, so long as you dust it off immediately upon going indoors before it melts.
No matter what you do, absolutely do not wear fur in the rain, you will ruin it and it will start to smell mouldy!
To see what I'm wearing everyday, check out 'Viv's Daily Fashion Fix' by following me on
Instagram: vivmaisonvogue
Vivian x
www.londonpersonalstyling.com
http://maisonvogue.blogspot.com