With the weather being so dull, I wanted to add some summer colour - buttercup yellow! For me, this is a daring colour and I'm not sure I own anything else in this particular shade! I've added a leopard print pony-hair bag to work the autumn season back into the outfit. The Dolce and Gabbana bag is on loan from my mother until I see her next time I fly home - thank you, mom! Leopard print or animal print - though a very cliche autumn pattern - it never fails to resurface every year in some way or another during the autumn/winter season. With that said, I find that on some people animal print looks great, but on me it looks a bit silly and it ages me. So that's why I always keep animal print to a minimum and I only have it a few accessories (belts, bags) with a hint of animal print.
I'm wearing a white long sleeved t-shirt, black jeans and patent black heels. The soles of the heels are gold which matches the gold hardware on the bag as well. I have kept the rest of the outfit pretty toned down to let the jacket and bag stand out. I think it's a nice contrast in colour and pattern.
Jacket- ASOS
White Shirt- ASOS
Jeans- Topshop Petite
Bag- Dolce and Gabbana
Shoes- Tom Ford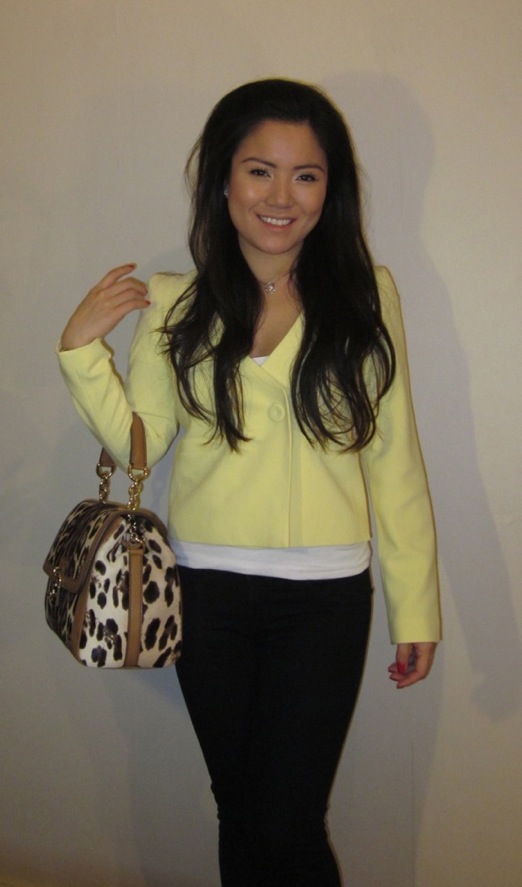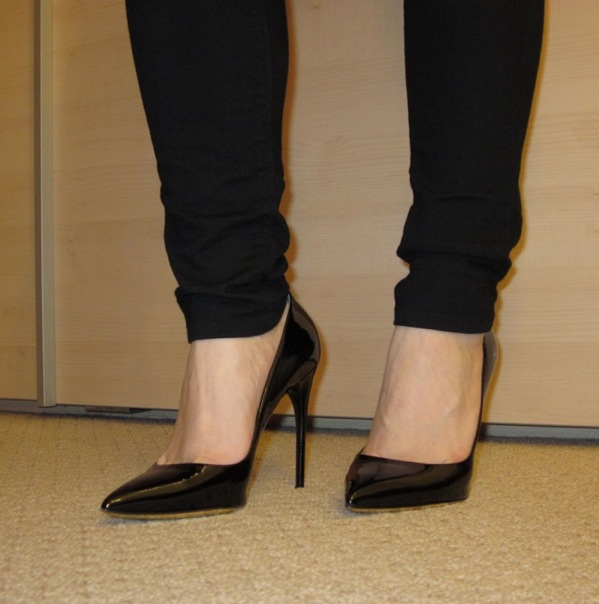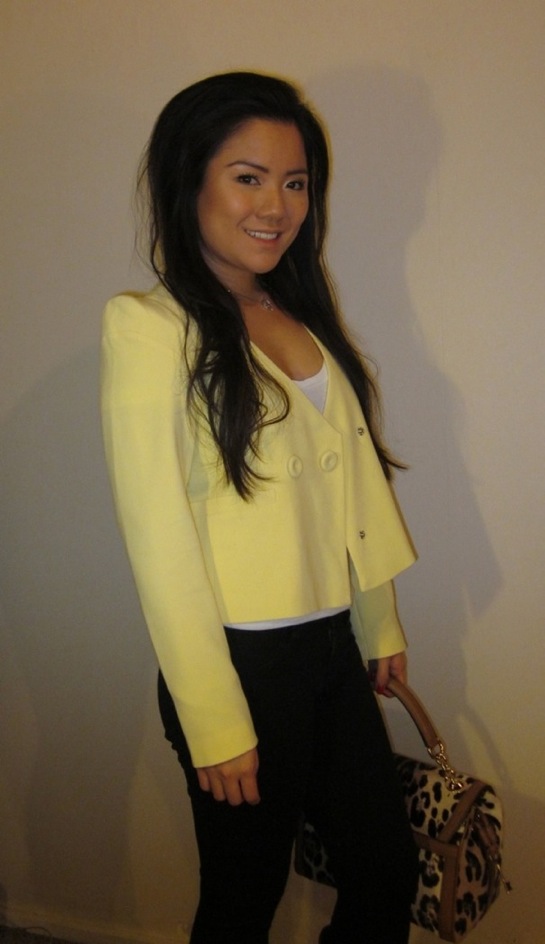 Useful Tip:
When animal print doesn't suit you in clothing, you can still try it but on your accessories to keep it toned down!
To see what I'm wearing everyday, check out 'Viv's Daily Fashion Fix' by following me on
Instagram: vivmaisonvogue
Vivian x
www.londonpersonalstyling.com
http://maisonvogue.blogspot.com