My favourite pieces are my most versatile ones! When you have a summery blouse, you can still get away with it in the autumn. I'm mixing different textures and colours with this outfit from the flowy blouse, to the gilet, to the patent bag and metallic heels. With this blouse there are some beige tones which compliment the gilet perfectly and brings out the rich blue even more. Prints have been very popular this year and when you're petite you need to be careful that the print doesn't overwhelm you- and it's not a matter of how big the print is either. (And in case you can't see it, it's a bird print on the blouse.) People often say you have to wear small prints when you're petite- this is not something I always follow, you simply have to try and test it.
To be fair, I have very few pieces with prints this large, this was one of the exceptional pieces. I find that I can get away with wearing this top because it has been cut very well and even when its not tucked in, you can still see the silhouette and the waistline- not something you get very often. I will wear it tucked in one of the upcoming posts to show you how it looks worn differently!
Blouse- Warehouse
Gilet- Karl Donoghue
Jeans- Miss Selfridge
Shoes- Yves Saint Laurent
Bag- Louis Vuitton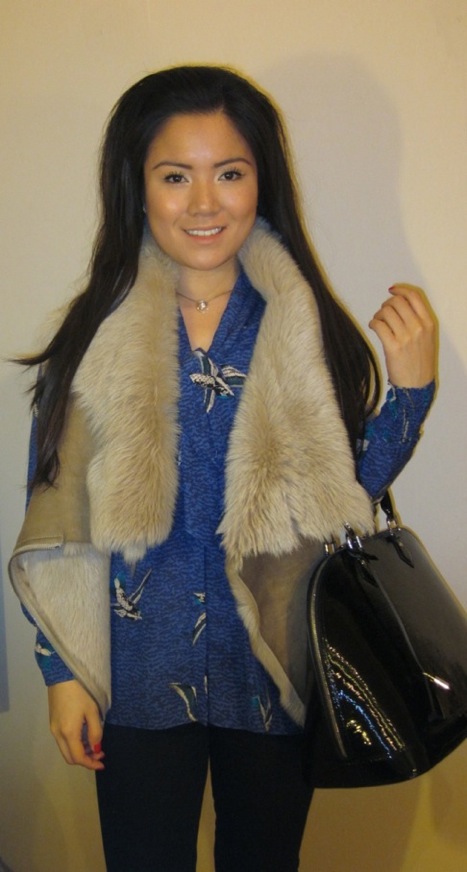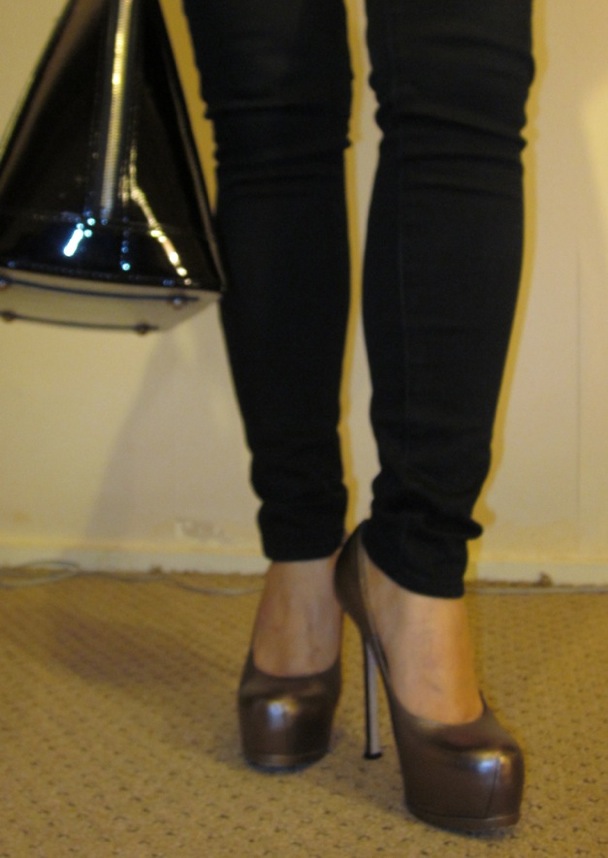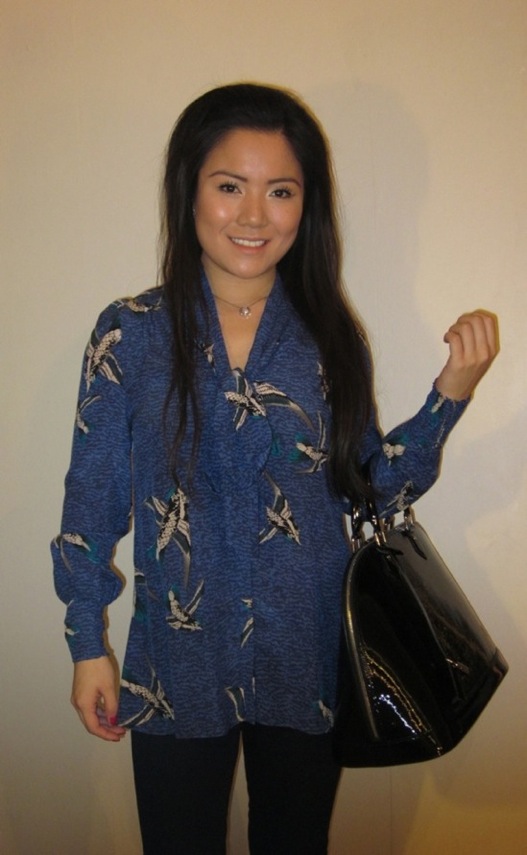 Useful Tip:
Never rule out a printed piece until you've actually tried it on! Prints don't always overwhelm!
To see what I'm wearing everyday, check out 'Viv's Daily Fashion Fix' by following me on
Instagram: vivmaisonvogue
Vivian x
www.londonpersonalstyling.com
http://maisonvogue.blogspot.com