Simple, solid, classic colours- you can't go wrong with this combination no matter how you throw it together. Today I'm wearing one of my go-to simple grey jumpers, vintage gilet, black jeans, classic bag, and plum coloured heels to add a bit of colour. I've matched the gold soles with the gold hardware on the bag which subtly pulls the outfit together nicely.
When wearing a gilet, I think it best to wear it with simplicity. I usually like to make only one item I a 'feature' piece as it stops any outfit from going overboard- and in this case, that feature piece would be the gilet. This outfit is very wearable and easy to replicate by anyone. It's also very easy to dress up or down with different accessories or shoes; for instance, swapping the heels for boots or adding jewellery.
I prefer to buy tops from the high street as they wear out much easier and therefore need replacing often. Items which I invest in are jackets, coats, and accessories- because a well tailored item will last you forever and will never go out of style!
Jumper- H & M
Jeans- Topshop Petite
Bag- Chanel
Shoes- Gina
Gilet- Vintage Gucci (circa Tom Ford era)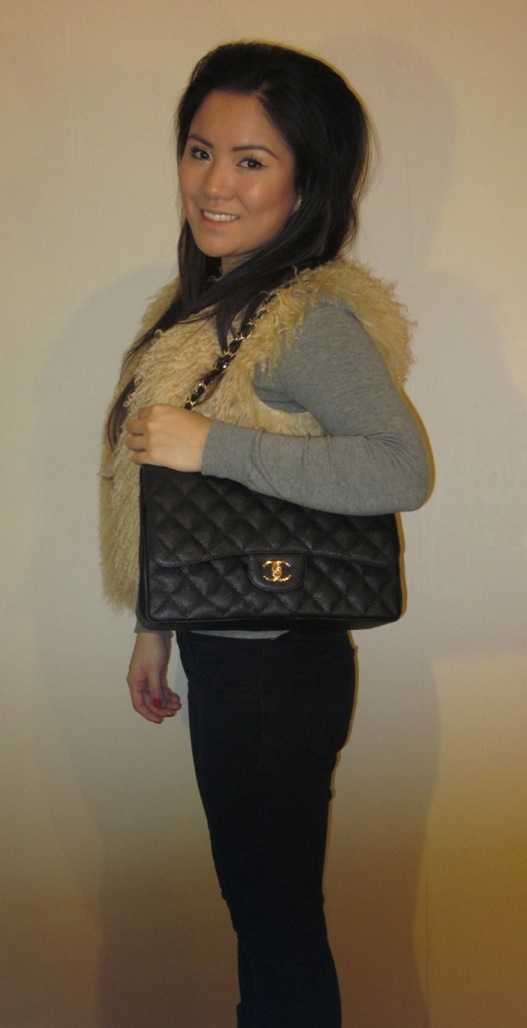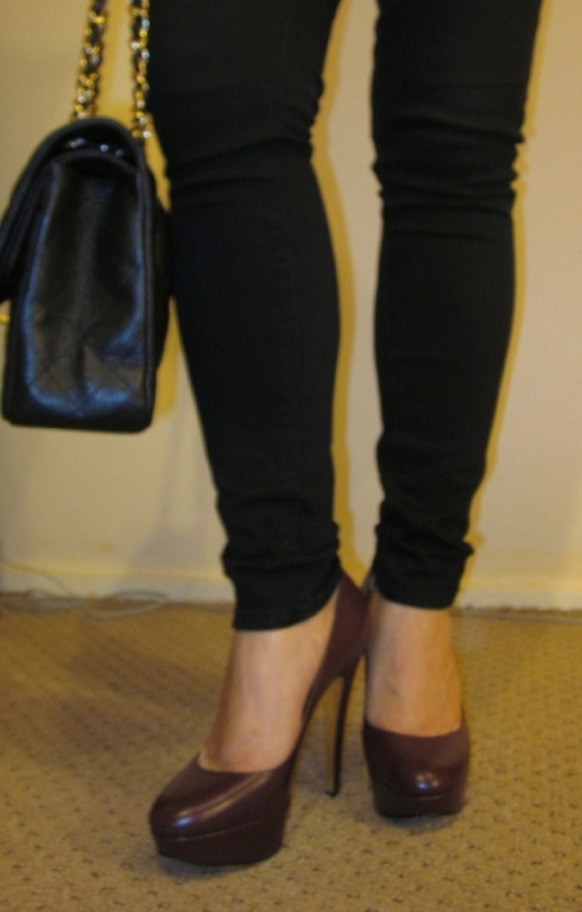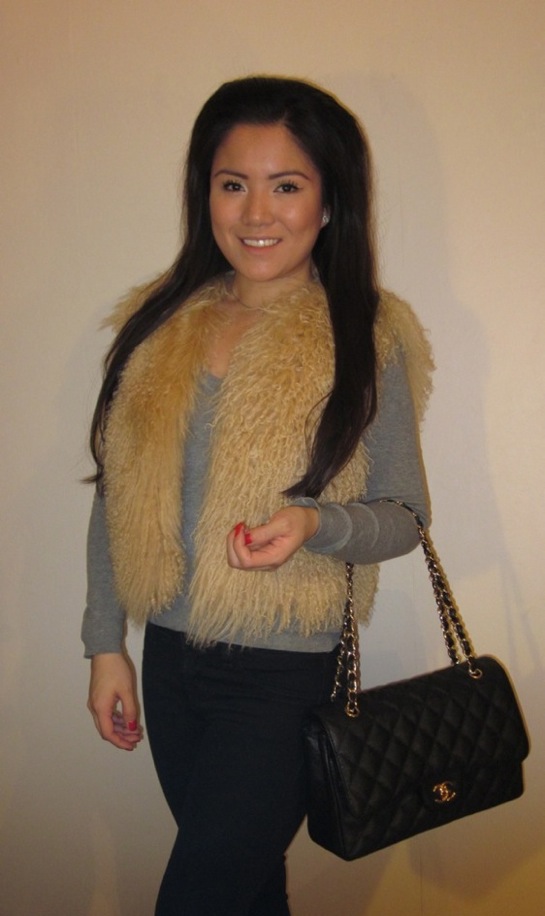 Useful Tip:
Invest in good tailored pieces and you can wear them forever!
To see what I'm wearing everyday, check out 'Viv's Daily Fashion Fix' by following me on
Instagram: vivmaisonvogue
Vivian x
http://maisonvogue.blogspot.com