My outfits and posts have been very simple recently, in part due to my hectic schedule. I apologise if they haven't been super elaborate and detailed, but I guess that makes them more wearable day-to-day anyway!
I'm wearing one of my favourite tops today- the purple, neck-tie cotton shirt that many of you will have seen before. I've also got my black leather jacket with a special quilted stitching detail on the sleeves and back. I don't think the pattern is very visible in the photos, but if you can imagine the Christian Dior quilting on the Lady Dior bag- this pattern is very similar if not almost identical to that. The jacket has a fox fur collar which keeps me extra warm without having to wear a scarf. I like mixing textures, so the leather with the fur collar is a nice contrast as it softens up the look and it also gives the jacket a nicer silhouette and shape.
I'm using my go-to classic grey Prada bag and have matched them with silvery, metallic Yves Saint Laurent tribute heels. This outfit can be very easily dressed up with heels or dressed down with some boots or loafers!
Jacket- Finity (from Asia)
Top- Asos
Jeans- Citizens of Humanity
Shoes- Yves Saint Laurent
Bag-Prada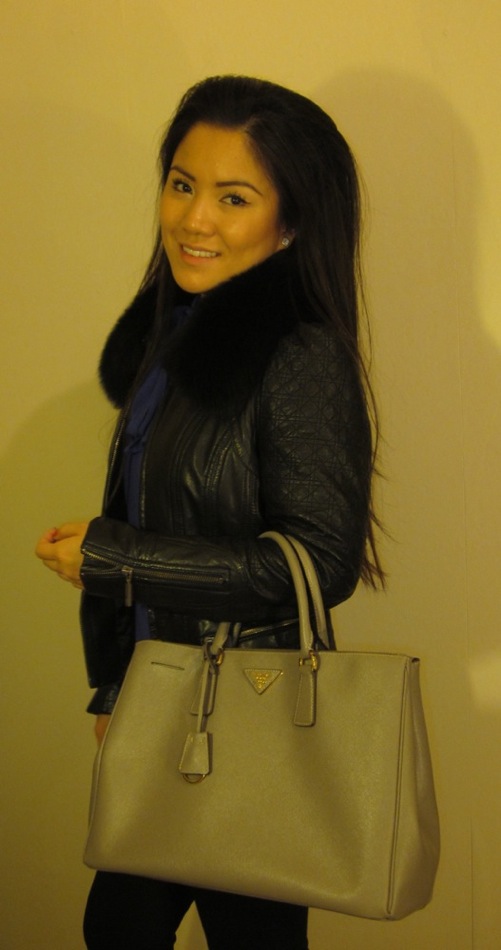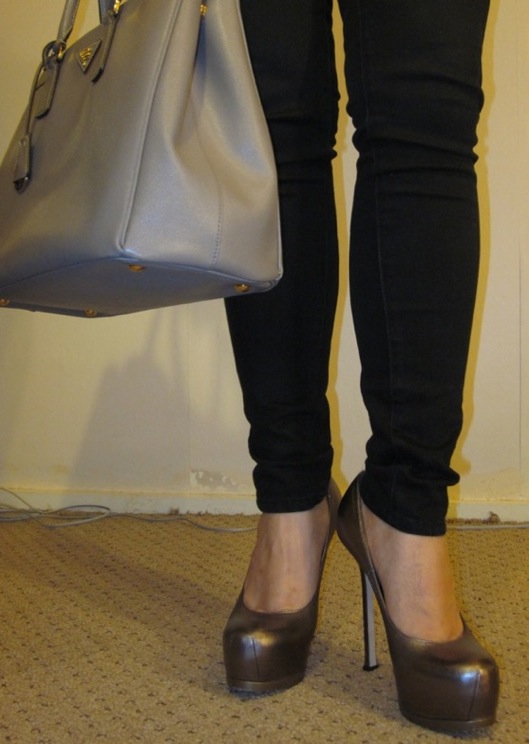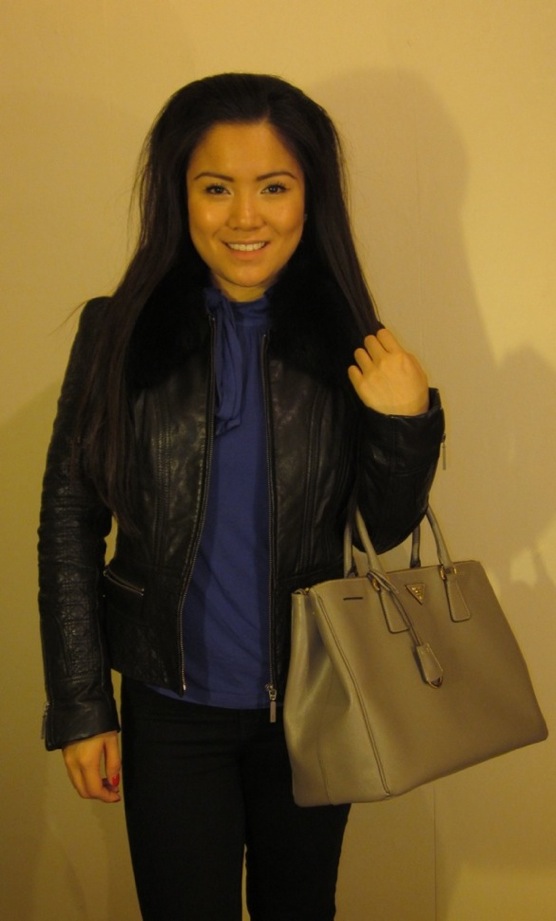 Useful Tip:
The easiest way of altering an outfit to go from day to night is by swapping your footwear!
So make sure your outfit can easily accommodate both!
To see what I'm wearing everyday, check out 'Viv's Daily Fashion Fix' by following me on
Instagram: vivmaisonvogue
Vivian x
http://maisonvogue.blogspot.com