Browns, greens, camel colours - what I like to call 'natural' colours - are definitely a favourite of mine! These natural tones will always go together no matter what the combination. Today, I've tucked this casual James Perse cotton shirt into semi-formal dress shorts. It's a bit of a different combination choice but I think the boots and the bag makes it more casual. I usually wear these colours more often in the Autumn season, but it doesn't feel like Spring right now, does it?
James Perse is pricey yes, and no doubt you can find a much cheaper version of my shirt on the high street, but it lasts forever and they make the most comfortable cotton shirts at a high quality. The fit is also impeccable!
These shorts from Asos are a wardrobe staple! The wide elasticated waistband is comfortable and it also won't squeeze you too tightly around the waist. No muffin tops here!
Army Green Shirt- James Perse
Black Shorts- Asos
Brown Leather Bag- Mulberry
Boots- Karen Millen
Sunglasses- Tom Ford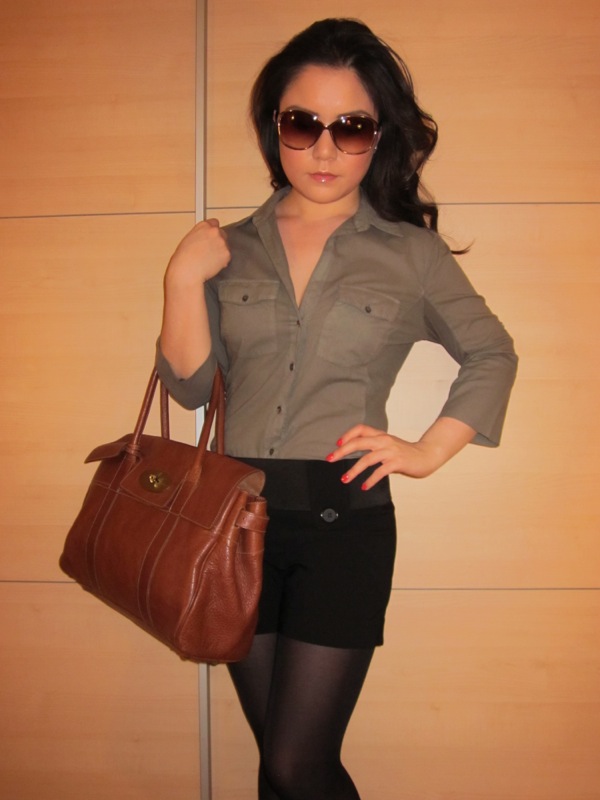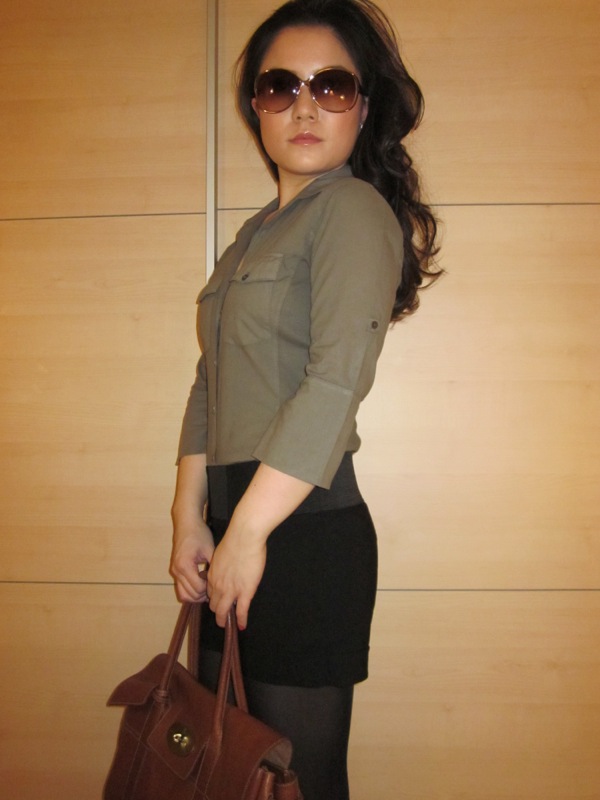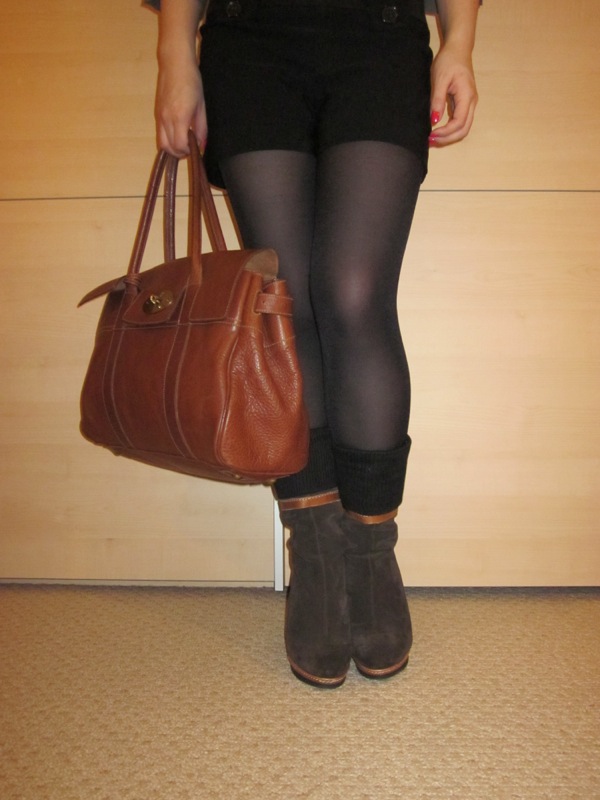 Useful Tip:
'Natural' colour combinations are always safe, no matter how you pair them!
Vivian x
www.londonpersonalstyling.com
http://maisonvogue.blogspot.com