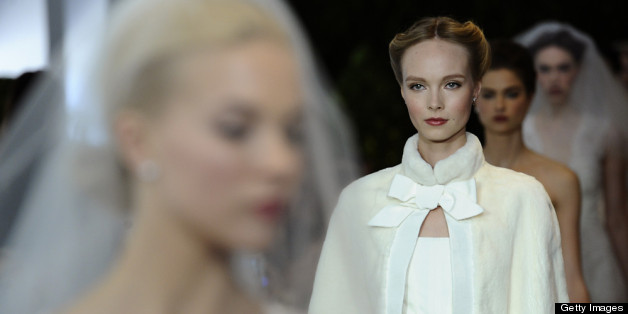 Getty Images
By Aimée Grant Cumberbatch
The arrival of the wedding dress at the end of a haute couture show is a moment of grace.
The most anticipated look of the show, it provides a breathtakingly beautiful finale to each designer's presentation. With delicate lace detailing, lavish sequin embellishment and trains that seemed to stretch for miles, some dresses swathed their model in masses of material, others fitted like gloves.
From Chanel and Valentino to Elie Saab, discover the most beautiful bridal wear that went down the catwalk this Fall/Winter 2013-2014 Couture Week.