She's one of the original nineties supermodels, with a fashion persona like no other. This month, Kate Moss comes back to Vogue Paris to share the cover with George Michael, in an issue that puts the British pop star centre stage.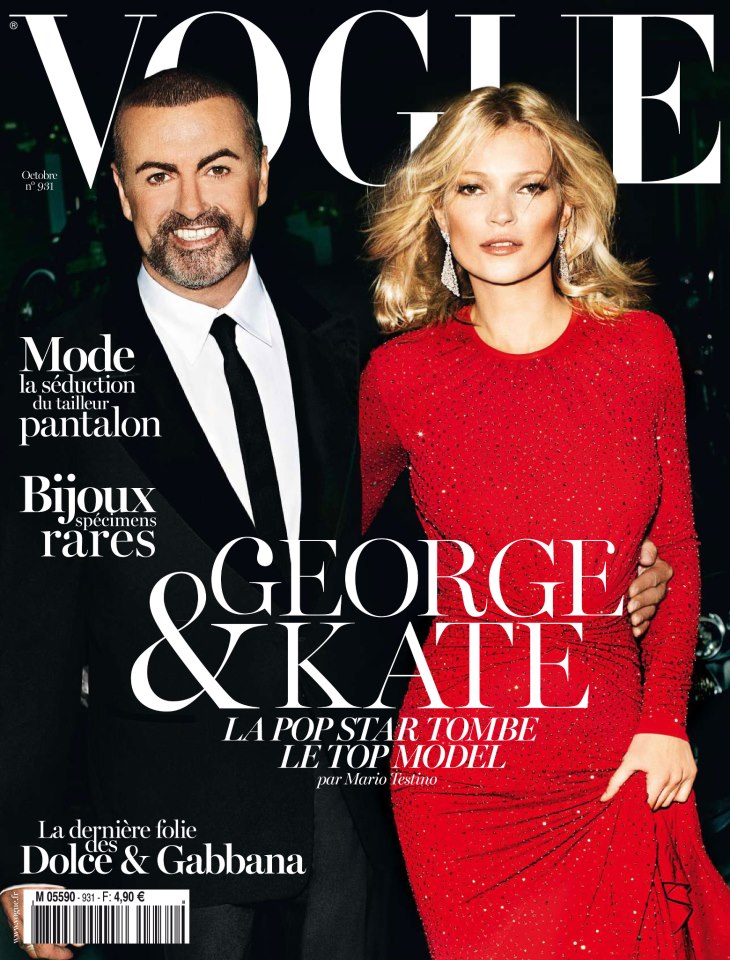 "George Michael is an idol. From the happy-go-lucky days of Wham! to the steamy Faith-era leather bomber, and supermodel-packed video for Freedom, the British pop star's irresistible velvet tones make him something of a phoenix, able to transcend trends like no other," writes Vogue Paris Editor-in-Chief Emmanuelle Alt, in her editorial for the October issue.
George chose Kate Moss to feature in the video for his latest hit, White Light, and we've paid tribute by putting the pair on the cover of the latest issue. Once again, fashion meets music as the London duo vamp it up for Mario Testino, alongside Vogue girls Doutzen Kroes and Laetitia Casta, sublime in some of the most spectacular fine jewelry pieces from the Biennale des Antiquaires.
We've also worked with new fashion faces for this issue, including Andam 2012 prize winner Julien David, and are showcasing work from some of the hottest new stylists in beauty around at the moment. With established icons rubbing shoulders with fresh new talent, the latest issue will go on sale September 24 along with the Au Pays de Heidi children's supplement.