Fashion is gearing up for the biggest night of the year... and if you're in Paris, we've got the details you need.
For four years now, the 21 international editions of Vogue have had some of the most exclusive shopping districts in the world buzzing for the biggest night on the fashion calendar: September 6th. In Paris, Vogue Fashion Night Out is set to take over one of the city's plushest shopping districts between the Elysée Palace on rue du Faubourg St Honoré, and Madeleine, an area in which some of fashion's finest flagships rub shoulders with the biggest luxury houses in the business.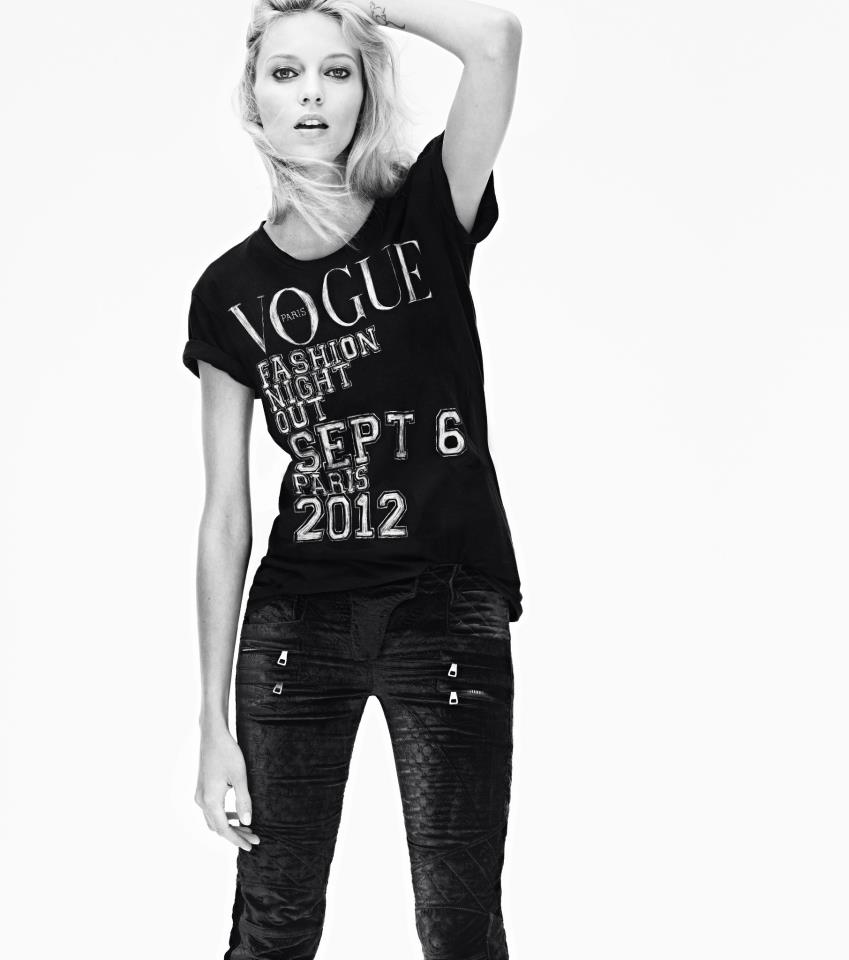 This year, Vogue Paris is making the event even more exclusive, so if you're in the city, pick up the September edition of the magazine for an invitation to join the style people in Paris and shop the rue du Faubourg Saint-Honoré, rue Saint-Honoré, rue Royale, and the Place du Marché Saint-Honoré. From diamond skipping ropes to limited edition Vogue Fashion Night Out T-shirts, the labels have come up with some weird and wonderful collectors' editions this year, plus DJ sets, plenty of cocktails and some very special in-store events.
Tune into Vogue.fr at 7pm CET September 6 for a live stream of the fourth Vogue Fashion Night Out to hit Paris, as we report direct from the Faubourg Saint-Honoré and Madeleine area to bring you the events not to miss, and talk to the style people out on the town as they shop the city.