By Kate Matthams-Spencer
See inside Vogue Paris May 2014, on newsstands worldwide April 29.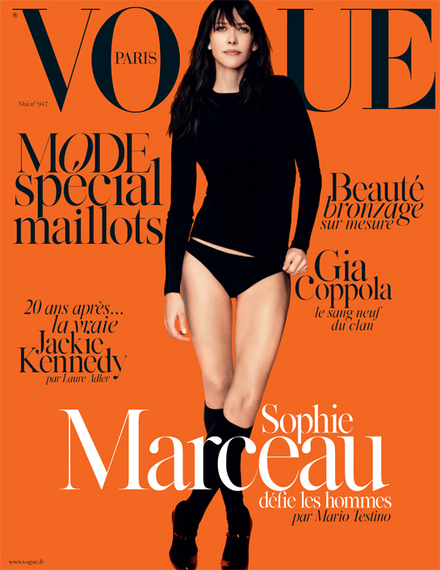 "May is a month for actresses. What would the Cannes Film festival be without flowing gowns and stunning stars walking the red carpet? French film star par excellence Sophie Marceau covers this issue, currently on the big screen in Lisa Azuelos' Quantum Love, a love story on the cusp of fantasy and reality," writes Vogue Paris editor-in-chief Emmanuelle Alt, in her May editorial. Seen through the lens of Mario Testino and beautifully drawn by writer Vincent Cespedes, Sophie Marceau leads a star-studded issue, as couture gowns swirl around Les Twins - the light-footed French dance duo on-tour with Beyoncé - diamonds sparkle in the spotlight and the experts from L'Oréal Paris share their beauty tips backstage at Cannes. And before hitting the 67th Film Festival itself, we squeeze in a weekend in some of the most beautiful sun traps in the world to show you how catch those early rays safely, complete with the swimwear to best to show off your glow. The future is bright and sunny: look to Sophie Marceau, Gia Coppola and the iconic Jackie Kennedy Onassis for inspiration, this issue.
Vogue Paris n°947, out April 29
Subscribe to the digital magazine now, available on both iPhone and iPad, from April 29:
Download our optimized version of the magazine to your iPhone
Download the digital magazine to your iPad