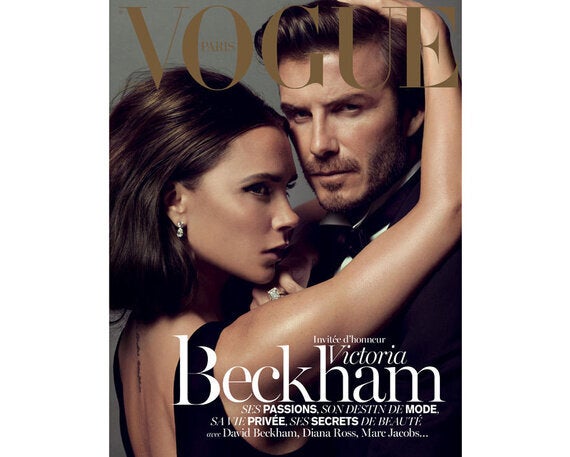 "We entrusted the editor's chair for this issue to a woman who revealed herself to be the absolute opposite of her public image while we were working together. Spontaneous and full of humor, she's modest, with a healthy dose of ambition. And like all those who are truly passionate about what they do, Victoria is a perfectionist," writes Emmanuelle Alt, editor-in-chief of Vogue Paris in her December/January 2014 editorial.
While Beckham has become a fashion superstar on the New York scene, she's built a global business empire, never failing to build on her success wherever life has taken her. In London she picked up 2011's Designer Brand of the Year award at the British Fashion Awards, in Los Angeles she made a home for herself and her family, and, in Paris she didn't skip a beat, following husband David Beckham as he joined football team Paris Saint Germain. Indeed David Beckham, the man with whom Victoria has shared her life for the past 14 years, was at the designer's side throughout her time at Vogue Paris, a fact that shines through on the pages of the issue and in Inez & Vinoodh's tender shots of the couple. Later in the issue, writer Marie Darrieussecq sits down with Beckham to discover what makes the woman behind all those stunning evening gowns and impeccably cut tuxedo suits tick. And, in an extended holiday invitation to Vogue Paris readers, Victoria Beckham shares Christmas memories, family photos, personal anecdotes and even some of her four children's drawings.
So, what does a typical day look like for the designer? Vogue Paris reveals all, stepping backstage at Beckham's Spring/Summer 2014 show and following in the star's famously high-heeled footsteps to take in her favorite Paris hotspots. Come tea time, readers join Beckham and friends ValentinoGaravani, Anish Kapoor and Marc Jacobs, the little bird who once advised Beckham to "be true to yourself and never scrimp on style," as they reminisce and talk fashion. And, to look at the pages of the issue which sparkle with holiday inspiration, luxury gift ideas and a little winter warmth courtesy of an exclusive look at La Madrague - Brigitte Bardot's house on the French Riviera, a corner of the country beloved by Bardot and Beckham alike - Victoria has taken Jacobs' words to heart.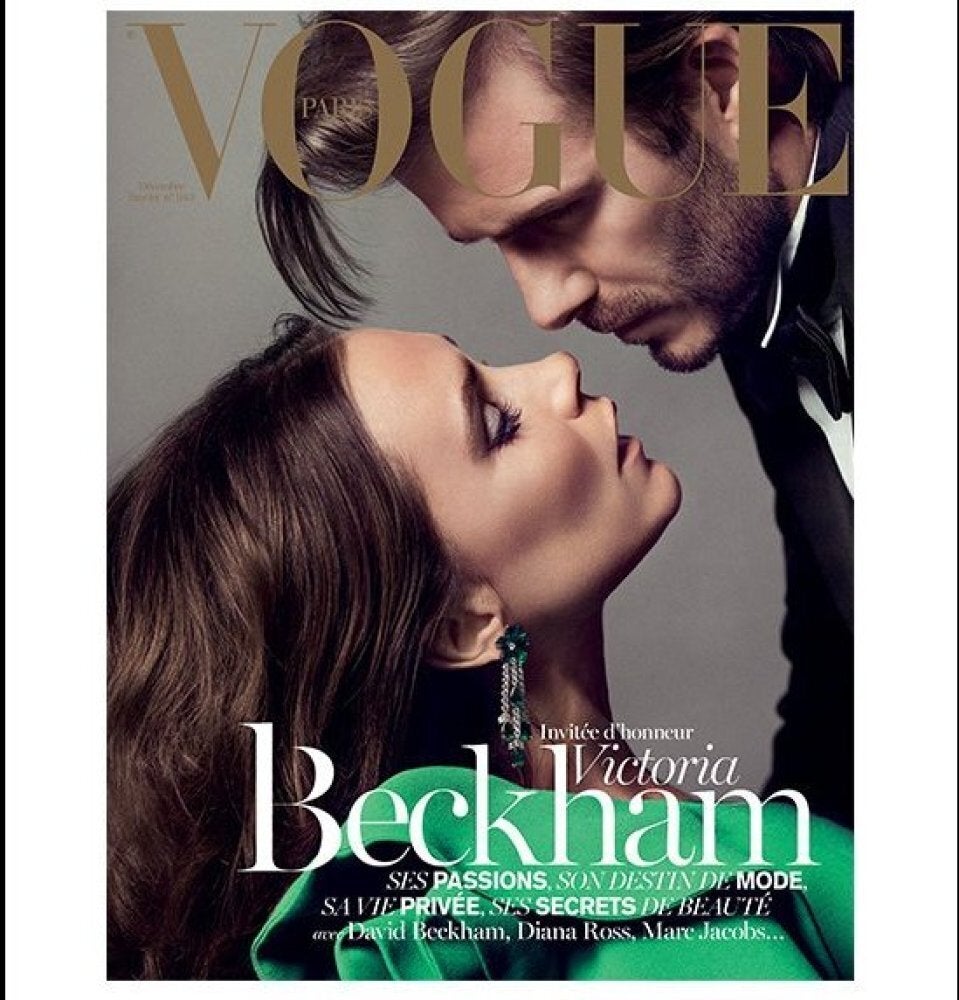 Guest of honor Victoria Beckham takes the helm at Vogue Paris for the December issue