One of my earliest memories from an event industry perspective was being deeply frustrated by not being the one on the stage doing the talking. I don't think it's because of a deep set sense of self-importance or even a constant craving for attention, although you'd be forgiven for suspecting it. It's more about my incessant desire to share my ideas, which run through my mind and pour out of my mouth en route. An enthusiasm for all the things I find exciting, inspiring and am passionate about. The things that turn me on. And it could be anything - a ghost story, something ridiculous that's happened to me (there are a lot of those!), a strange fact about the Universe, a inspiring keynote from a space shuttle commander or just a random incident I once read about (sometimes I can't even remember if something happened to me of if I saw it on TV, such is the randomness of my life!) I will forever be indebted to Robert Wright, Legendary founder of Davies Tanner PR which is a hugely prominent agency in the events world - big in both the UK and the USA. Robert took me aside many years ago and suggested he'd like to put me forward as a future President of the International Special Events Society (ISES UK). It's an opportunity I subsequently grabbed with both hands (like a dog with a bone - resisted the 'r') and it paved the way for so much of my activity ever since...
In my (not so humble) experience, I think it all comes down to one thing. Stories. The fact that my early years were so influenced by Dr. Seuss is not insignificant. In fact, my favourite speech in recent months was at the launch of the Hippodrome Casino as a series of world-class event spaces. In 'celebration' of the fact that the Hippodrome used to be a nineteenth century circus (complete with freak-show - dwarves diving from the minstrel's gallery into paddling pools, a lady lion-tamer, even an elephant, all of which lived in-house under the stage) I dressed in an authentic Ringmaster's outfit and delivered my speech in the style of Dr.Seuss' 'If I ran the Circus'. It must have looked (and sounded) gloriously ridiculous but I guess we'll never fully know as the camera-man wasn't rolling at the time. Sheesh.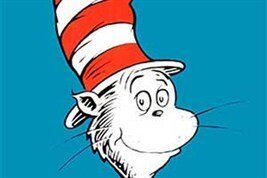 Another favourite of mine was when I was invited to speak to a group of entrepreneurs in the West End. As I'm often told, what I do is firmly etched into the book of 'what not to do' yet somehow it works (I know how, but I'm coming to that), and this was a classic example. I entitled my seemingly self-congratulatory presentation "Will Broome - the rock n' roll dot.com-trepreneur". What a w*nker? But they loved it.
They loved it because is was utterly ridiculous. Self-deprecating, hapless, awkward, embarrassing and full of great stories of passion and recklessness. It's not easy being me. But I do have fun!
In this particular speech to around 200 VIP guests I talked about all the mistakes I had made and the trouble I had got into. All the stuff any balanced person would not even dare to put in a book. The audience couldn't believe it but, as a result, my 45 minute talk topped two hours and the questions were still being fired in from all angles when the organisers cut the power on health and safety grounds...
I've had the pleasure of speaking at Oxford Brookes University on a number of occasions as they have an excellent Hospitality Management course which feeds hotel groups all over the world with well balanced, well rounded young individuals (basically, those that stay the course because it's tougher than you'd think).
Interestingly, they have also recognised the growing 'pure' events sector (ie. not necessarily hotels and restaurants which have a distinct consumer focus at the forefront of their operation) by launching a new 'Event Management' course.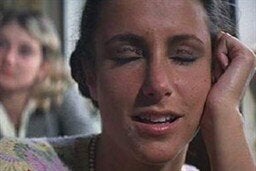 Whenever I speak in their lecture theatres, I feel like Indiana Jones although I'm yet to experience the pretty girl in the front row blinking, having scrawled 'Love You' on her eyelids (I'm sure it's coming one day...). The significant swarm (cluster, gaggle, herd, pod, flock - whatever the collective noun for a group of pretty girls (and the odd guy) is) of students surrounding me at the end, hungry for more ridiculous stories and, in some cases, a dream job in the industry (this actually happened a couple of years ago and a star student was travelling the world organising Formula 1 after-parties within 8 months) is always a perk.
I used to feel that the only experience required for a successful event manager was hard work from the ground up, working round the clock for years and an insatiable hunger to be bigger and better than before because you're only as good as your last event. However, what Oxford Brookes has taught me is that a strong theoretical background, coupled with a basic understanding of business (balance sheets, P&L, insurance, contracts, etc etc) is a valuable foundation for a well-rounded professional. Yes, events people are increasingly 'professional' and why not? I'm not a trained lawyer yet I've fought (and won) three major legal battles over the years representing myself (another story for another time, and two of these are sensational - I could almost write a movie script!). The old school didn't have this opportunity and, I'm shocked to admit that I am a by-product of the old school way of doing things. I actually like to think of myself as somewhat of an Inbetweener - neither old school nor new school, red school or blue school (damn you, Dr.Seuss!)
As those in the events industry will know, we host regular event industry showcase/networking events and one of the larger more spectacular ones took place at the Science Museum.
It was at this event that I made the most stupid event speech mistake I have ever made.
We had 650 guests and we also had to 'move' them from room to room throughout the evening. Here's where I got stupid. I made a conscious decision to decline the right to a microphone, somehow concluding that, as there were no speeches, it would not be required. When it came to moving those 650 unsuspecting people from one room to the next I realized my fate was sealed. I had no option but to resort to standing on a box and screaming as loudly as I could! This resulted in the front row hearing me and everyone else witnessing a strange mime act on a box. I got away with it but by the skin of my teeth...
On another occasion, at a particularly business-like Olympic presentation we were hosting, I was somehow on a mission to go to great lengths to demonstrate the calibre of our audience. "There are no time-wasters here". With that notion in mind, I had intercepted a badge from the reception desk on the basis that it was clearly a joke name from a joke guest. It was utterly ridiculous. Not only did I intercept this badge from a "Darlington Cochface" (the name has been changed to protect the innocent) but I made a great play on it during my speech, to the universal (almost) amusement of the audience. At the end of my speech, following rapturous applause, there was one gentleman waiting patiently, who was very keen to meet me. Without a badge. Oh sh*t.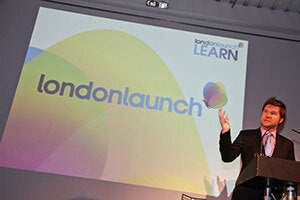 Despite my occasional lack of rationality (or, indeed, humility) though, I now get asked to speak everywhere - London, Oxford, Belgium, the USA, even Manchester (where a few years ago I slated LinkedIn, only to be followed by the UK's leading LinkedIn trainer who slated me and my views right back, to great effect - I'm now a big fan!) - and, as Jon Bon Jovi would say, I've rocked them all! This year I'm even hosting an event at Henry Ford College, speaking to all the UK dealers and marketing directors about using technology to enhance their events and marketing strategies...I get around!
Contrary to popular belief though, I do actually give a sh*t what people think. That's the point. But if people don't like it, I'll get over it and move on. That's the other point.
So, a couple of weeks ago, at the end of a long day, I was asked to submit a few tips on making speeches to Richard Branson's page on the Virgin website. I was characteristically running late for an event so, seeing it as a fleeting opportunity, not to be missed, I rattled off the first few things that popped into my head. It's so often the case that your first effort is the best, in the same way that your gut feeling is so often correct. I strongly believe that you can over-think things and over-engineer things, both of which can be fatal. Keep it simple, stupid.
Anyway, I duly submitted my spur-of-the-moment ideas and they're currently riding high in the Number One position on Sir Richard Branson's page on the Virgin website (as voted for by independent readers).
On reflection, I stand by these tips 100%. Here goes (I've elaborated on them a bit):
The Seven Secrets to Public Speaking
Storytelling is, in my opinion, the most important aspect of any speech because it contextualises your point in a fun, simple and informative way. People like stories - they stir up emotions. And they all lived happily ever after. The End.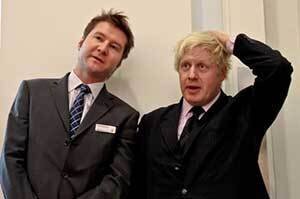 However informal, relaxed and anecdotal your speech is, always prepare extensively and know your stuff. Boris Johnson likes to come across as an endearing buffoon but he's razor sharp behind the façade and always knows his stuff. It keeps the audience on their toes (and amused!). Having said that, he once turned up to an event we were staging and three minutes before taking the stage he leant over and said "Will, old chap, what's this all about then?"
I embarked upon a two-minute synopsis of what it was all about (aaargh!) and what followed was a master-class in awesomeness. He took the stage by storm and absolutely nailed it. He was funny, informative, controversial, provocative, revealing, genuine and, above all, awe-inspiring. He transcended politics and all the 'rules'! What's more, when he left the building he bumped into a young boy and his father. There was some Latin connection (I know!) and he proceeded to have an entire conversation in fluent Latin with this boy. Strange but true. The picture above was snapped at the exact moment he dropped his bombshell.
Your audience will gravitate towards you and engage with you if they like you and your manner. First impresssions...
Exaggerate (within reason) to express yourself. Be larger than life but only as an extension of your own personality. Like a caricature...
Stand up straight, speak up, project your voice, be authoritative and speak with unwavering confidence. It hides a multitude of sins.
Speak with passion about the things you genuinely feel passionate about. It's infectious. Every time.
Care what people think but don't worry if some of them don't like what you're saying - you can't be all things to all people. That's life and as long as you start off by caring you're being true to yourself. God loves a trier...
In fact, please visit the Virgin page here if you'd like to see Sir Richard's top tips and 'like' my tips (if you like my tips!). Hopefully I'm still in the lead...!