Daffodils may be blooming here in the UK, but that doesn't mean you have to pack away your down jackets and snow boots just yet. There are plenty of destinations where the white stuff is guaranteed, from high-altitude ski resorts in the Alps and log cabins in Lapland to more far-flung 'chillspots' like Greenland and Antarctica. Read on for eight guaranteed winter wonderlands...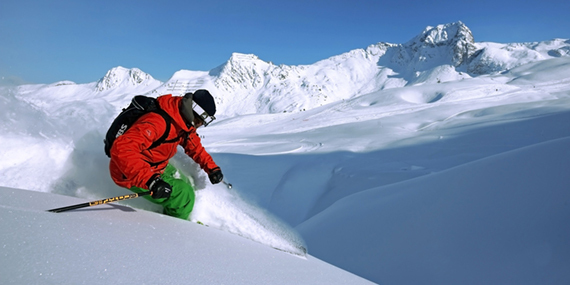 Getting down to snow business high above La Plagne in the French Alps (photograph ©P. Royer)
Aim high is the message from ski resorts, including La Plagne in the French Alps. With most runs situated above 2,000m - and many of them north facing - it promises good snow cover throughout the season. For the best conditions, explore La Grande Rochette above Plagne Centre, or travel to the top of La Roche de Mio (2,700m) and carve down the Inversens red piste.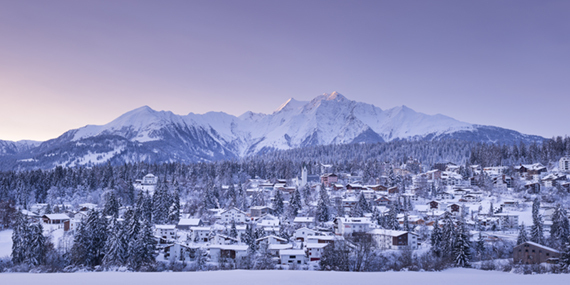 Powder Byrne runs weeklong skiing courses for teenagers in the beautiful Swiss Alps
Family skiing specialists, Powder Byrne recommend setting your sights high on Flims. Linked with Laax, the resort forms part of one of the largest ski areas in Switzerland - around 70% of all skiing there is over 2000m, while the Vorab Glacier delivers snow-sure conditions throughout the season. It's a great resort for families. Four snow parks offer jumps, boxes, adrenaline-fuelled runs and the largest half pipe in Europe. There's also an indoor freestyle academy with foam beds and trampolines to cushion those early falls.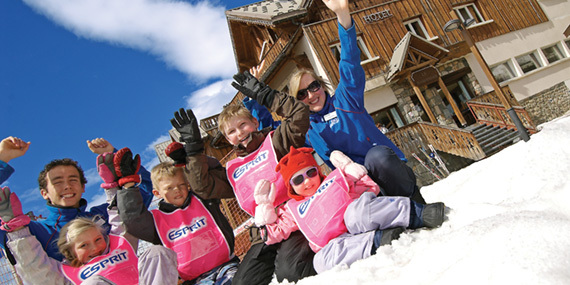 Traditionally styled, the Mariandre is ideal for skiing families, with easy slope access and childcare
Another family-friendly resort where snow is guaranteed is Alpe d'Huez in France which, according to Esprit Ski, is renowned for its sunshine as much as for its excellent snow record. A lift pass gives you access to no fewer than 468km of pistes in the Grande Alpes area.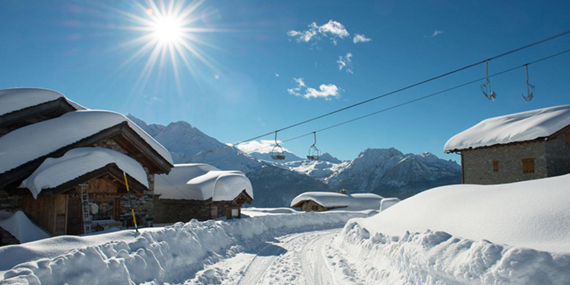 Perfect for beginners and families, La Rosiere is in the heart of the Haute Tarentaise
Peak Retreats, meanwhile, recommends La Rosiere sitting high on the slopes above Bourg St Maurice, facing Les Arcs across the Tarentaise Valley. A family-oriented resort, La Rosiere has been awarded the highest official 'Famille Plus Montagne' certificate. Even though it's located at a lofty 1,850m there are plenty of snow cannons to ensure good coverage on the pistes.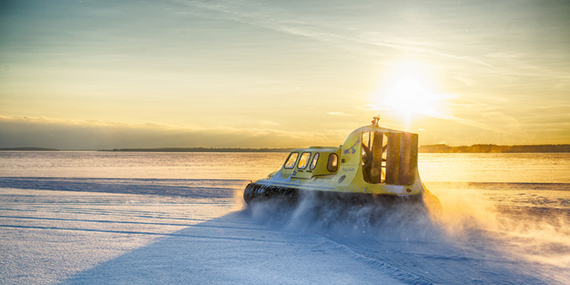 Travel by hovercraft across the frozen Bay of Bothnia in Sweden (photograph ©Graeme Richardson)
If skiing isn't your thing, Activities Abroad runs a four-night trip in February to Sweden's Lulea Archipelago where ice-trapped islands create a playground for alternative winter activities. Travelling by hovercraft across the frozen sea to the island of Brändöskär, you stay in a cosy cabin, venturing outside to go ice fishing, husky sledding or simply to walk among the natural ice sculptures created by shifting pack ice.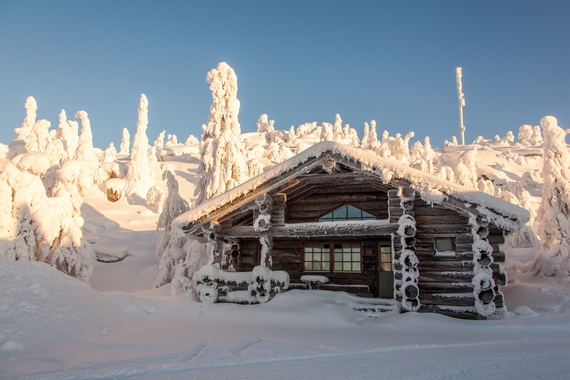 Discover the World offers three- and seven-night breaks at Iso-Syöte in Finnish Lapland
Receiving the most snow in Finland year on year, the log-cabin resort of Iso-Syöte is just 150km below the Arctic Circle in Finland. During winter, the trees here bough under the weight of snow, while thick powdery drifts carpet the fairytale landscape. Each traditional log cabin has its own private sauna, perfect for relaxing in after trying your hand at husky sledding, snowmobiling, snowshoeing or a reindeer safari.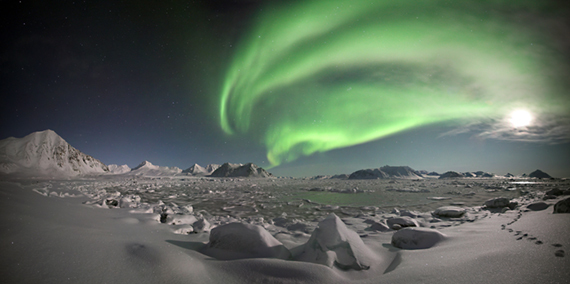 Ilulissat in Greenland is 200km north of the Arctic Circle, so the chances of seeing the Northern Lights are excellent
It's all white in Greenland during winter - from the snow-covered wilderness of the immense ice cap to vast glaciers that shed icebergs into bays along the coast. Regent Holidays suggests a winter break in Ilulissat - 'Town of the Icebergs' located in Disko Bay on the west coast of Greenland. The Ilulissat Ice Fjord is filled with gigantic icebergs produced by one of the most productive glaciers in the world. With ear splitting roars they are constantly calving and creating giant waves as they crash into the sea.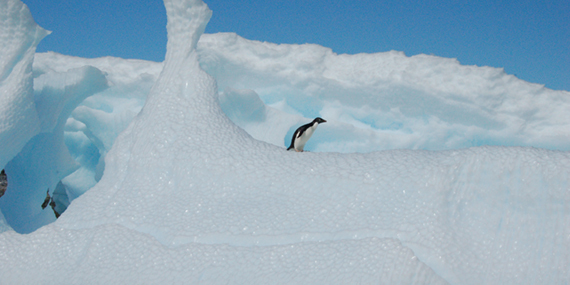 Journey Latin America offers an 11-day Antarctica cruise exploring the South Shetland Islands and Antarctic Peninsula (photograph ©Keith Turner)
The icecaps and frigid seas of Antarctica are only accessible during the austral summer from November to March. Expedition ships depart Ushuaia, crossing Drake Passage before exploring the Great White Continent. Highlights include the South Shetland Islands, renowned for their large colonies of penguins and elephant seals, and the Antarctic Peninsula - a magnificent polar wilderness of ice-clad peaks rearing above channels strewn with colossal blue-tinted icebergs.
William Gray is the editor of 101 Family Holidays