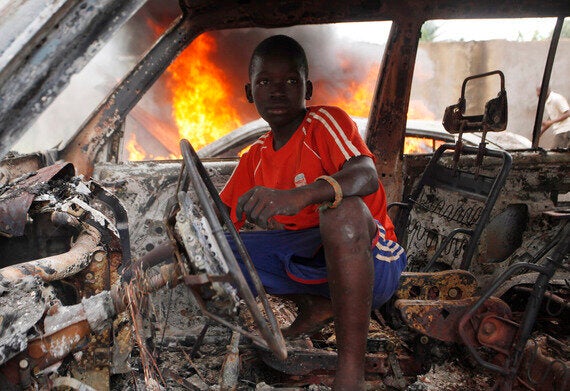 Many I work with often ask me where it was and when it was that my interest in the Central African Republic came about. Images of devastation and scenes of violence gripped me just over two years ago. An unprecedented level of conflict with devastating consequences was taking place in the Central African Republic. Taking place in front of our eyes, it wasn't on the front covers of the newspapers nor was it to be seen as a featured headline on our television screens, the crisis was met with little international outrage and even less activism. Brutal killings were taking place, and innocent lives continued to be lost but few people knew of what was happening and even fewer placed the country as a point of interest. The conflict in CAR hasn't attained the name 'The Forgotten Crisis' for no reason.
The international response to what took place and what continues to take place is both a travesty and injustice. Hundreds of thousands of innocent men, women and children fled to neighbouring countries such as Chad and Cameroon but more than 600,000 people remain displaced inside the country with many trapped inside enclaves they cannot escape.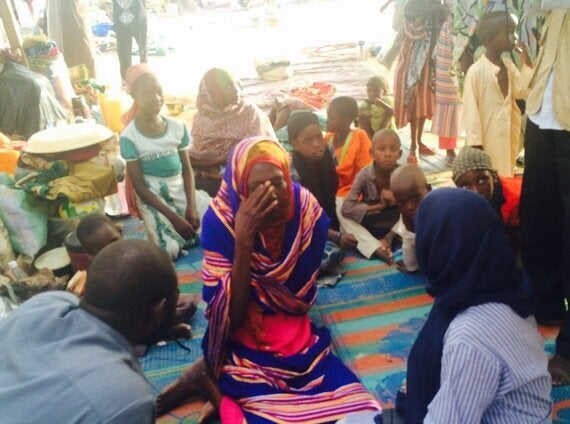 In March 2013 the mostly Muslim Seleka rebels seized power ousting President François Bozizé. The Muslim led coup and the violence that came with it prompted a backlash in the mainly Christian country from a vigilante mainly Christian group known as the Anti-Balaka - a group responsible for what has been called "ethno- religious cleansing" in CAR. Thousands of Muslims fled for their lives but for those who still remain in the landlocked country, the battle for their health and safety remains. A conflict divided upon religious lines, Human Rights organisations have documented the abuses differing communities in CAR continue to suffer.
More than 6,000 people have been killed since the crisis began and the rubble remains from torn down masjids as the anti-Balaka militia continue to roam the streets. The economically prospering Muslim communities of CAR have suffered greatly in this recent conflict and continue to be persecuted, as their identity is sought to wiped out and their presence in CAR removed by Christian and Animist militia. Many Christians also live in fear. Earlier this month it was revealed that at least four U.N. peacekeepers in the Central African Republic allegedly paid girls in exchange for sex. The abuses took place at the mostly Christian M'poko camp home to 20,000 people, just yards from the airport runway in the countries capital, in this camp a prostitution ring run by boys and young men alleged to be anti-Balaka militia offered girls. Human Rights Watch also documented twenty five cases of sexual violence between September and December last year in and around the displacement camp. In several instances, Christian women were raped by members of the "anti-balaka" militia after being accused of interacting with Muslims. These aren't the only cases of sexual exploitation and abuse with the UN accused of 22 other incidents in the past 14 months.
"Conflict, violence and insecurity are huge factors in pushing communities into hunger. In the Central African Republic, farmers cannot work their fields and nearly one million people have been displaced from their homes. This affects food production and drives up the prices of what little food is still available on local markets, pushing millions over the brink." - Gregory Barrow, World Food Programme
A doubling in the number of hungry people in just a year's period, the failure to act in CAR and stabilise the situation has left a country continually exploited by corruption and greed in a downward spiral. The UN programme in the country has put "the credibility of the U.N. and peacekeeping operations... in jeopardy."And the International Rescue Committee has said CAR will become the case study of a failed state, if action isn't taken to alter its current path. Recent elections may have a man at the top in the midst of this crisis but without drastic action and significance given to CAR on an international platform little will be done to stop the abuses suffered by vulnerable communities in the country. Many may still be residing inside enclaves but their stories must be told in order to open our eyes to a conflict which rings far too true in being forgotten.