This blog is a letter sent by Yvette Cooper to David Cameron after visiting refugees and aid workers on the Greek island of Lesbos
I am writing to ask you to personally intervene to ensure there is immediate humanitarian aid for Lesbos and other areas most heavily affected by the refugee crisis.
Visiting Lesbos last week, where 9,000 people have been arriving each day, I saw families in dreadful humanitarian conditions. Since then, as the weather has deteriorated, it has got worse.
Aid workers told me the humanitarian response was worse than in other international crises they had worked on exactly because it was happening in Europe, and the aid, organisation and mandates they have drawn in elsewhere do not apply. We cannot allow this to happen.
On the northern shores of the island, I watched as hundreds of people arrived by boat every hour. They cross from Turkey in flimsy rubber dinghies where they are met by groups of volunteers and directed towards the long walk to the registration centres. There are lots of children, many pregnant women and older people needing help too. Most are from Syria, Afghanistan and Iraq.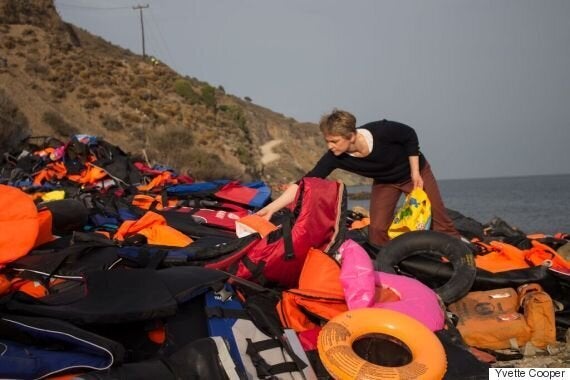 The people of Lesbos and the volunteers from all over Europe and the Middle East who are helping them are doing a remarkable job supporting the refugees and coping with the sheer scale of the crisis. And the Mayor of Lesbos is providing impressive leadership. But the island needs emergency help from the rest of Europe.
They don't have enough ambulances or medical support. They only have two ambulances for the whole island, and there isn't the support to cope with the sick, injured, dying or heavily pregnant arriving in boats each day, or transport people 60km to the hospital in Mytilene. Nor is there enough support for people who are getting sick - including children getting fevers, diarrhoea, or other illnesses spreading through the camps. Small aid organisations have sent some doctors, nurses and paramedics to the beaches, but one told me he was working up to 20 hours a day trying to cover the beaches, that there wasn't enough expert medical cover in the camps, and that some of the personnel drafted in didn't have the emergency training needed.
They don't have enough sanitation support. Across the island there aren't enough toilets in any of the areas where refugees and travellers are gathering - where the boats arrive, in the camps or at transit points. Even in the port where shipwreck survivors are taken, there are no basic facilities for people to use. And there are few washing facilities or taps. Aid workers are seriously worried about the implications of poor sanitation. One told me he was worried about cholera.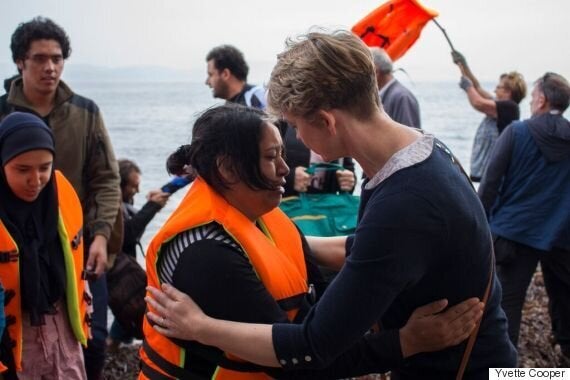 There isn't enough basic shelter. The camps are not big enough to accommodate all those arriving or waiting for registration and the facilities are very poor. Families sleep in the woods or on the streets. In Moira camp, children were playing and sleeping amidst the rubbish. Now that the rains have started, families are getting soaked, forced to sleep wet or in the mud.
There aren't enough buses to transport refugees, including small children, from Skala Sikaminias, the nearest village from where boats land to the registration centres on the outskirts of Mytilene. Refugees are walking 60km in increasingly wet conditions along the side of the road.
The registration processes are failing badly. Last Monday you told me that the British Government was providing technical expertise and support to make sure people were properly processed. It isn't working. They clearly need more staff as the camps are becoming more crowded as people wait. In one of the camps, Moira, people are forced to wait in a crowd all day by the gates to the registration centre, unable to leave to get food, go to the toilet, get out of the pouring rain, or look after their children for fear of losing their place and having to start again the next day. This is causing considerable tension and stress and is likely to become dangerous.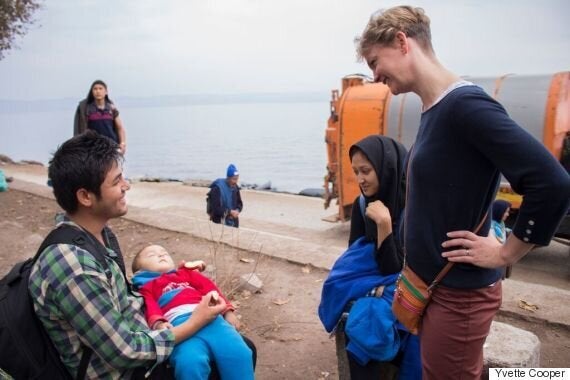 Volunteers from across the world are doing amazing work offering urgent medical treatment and providing food and water where possible. International NGOs are also operating, but it is clear that no one feels able to apply the normal models of humanitarian aid that are well-practised in crises in the developing world because this is Europe. The result is that we are failing to provide basic humanitarian aid - because this is Europe.
It is unacceptable for European governments to stand aside and leave Lesbos to cope with this alone.
I am urging you to take a lead on this issue - to insist that Europe provides humanitarian aid directly to Lesbos. Can I urge you as part of that to offer help from DfID to Lesbos?
If we do not act now, the weather will worsen and the situation on the island will become untenable.
If we do not act now, we will see disease spread through crowded camps of desperate families on European soil
If we do not act now, we will see children suffer and die as a result of the wet cold conditions and lack of basic medicine they need.
Please don't turn your back on this.
Yvette Cooper is the Labour MP for Normanton, Pontefract and Castleford, and chair of Labour's Refugee Taskforce