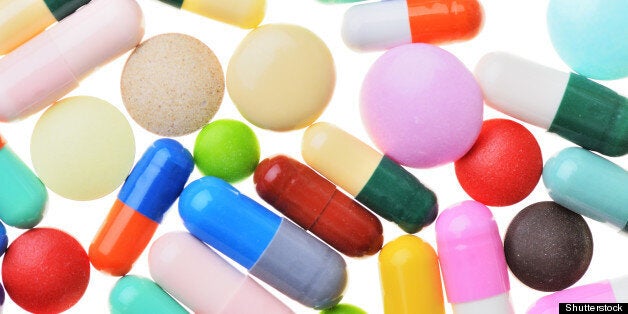 Ateronon, a once-a-day lycopene product, is fast becoming the most talked about supplement in the natural health sector. It contains the revolutionary ingredient LactoLycopene. This compound is better absorbed by the human body than the natural form of lycopene found in tomatoes - a key component of the health-giving Mediterranean diet. Now Ateronon is attracting growing worldwide interest from scientists, doctors and the general public.
The patented Ateronon supplement, developed by Cambridge University scientists, is the only product of its kind to undergo independent studies to prove its efficacy. It is also the only supplement of its kind to demonstrate this enhanced lycopene absorption. For this reason it has been selected for clinical research.
Numerous studies have been carried out to identify the health benefits that Ateronon and lycopene can provide. Areas that have shown positive indications are:
Research at the University of Cambridge found that 7mg of LactoLycopene, in capsule form, improved arterial flexibility in cardiovascular patients by as much as 53%. This study is supported by data from Finland, where a study of 1,000 people showed that men with the highest concentration of lycopene in their blood were 55% less likely to suffer a stroke.
An on-going study at Harvard Medical School is investigating the potential beneficial effect of Ateronon in preventing arterial plaque formation (clogging of the arteries) in the carotid artery of the neck. The results of this study are due to be presented in late 2013.
Research is being conducted at New Jersey State University to examine links between blood lycopene levels and reduction in prostate cancer risk. The study was set up after previous studies suggesting a strong link between lycopene and improved survival.
A recent study in Australia showed that the number of nighttime visits by men to the bathroom was cut by a third for those taking lycopene supplements. Overall bladder control was also improved.
Ongoing studies are underway after initial research showing Ateronon and lycopene could have positive benefits on diabetes, osteoporosis and erectile dysfunction, as well as investigating improvement in sporting performance through better blood flow.
Following my last post on Ateronon, blog readers can now take advantage of an exclusive 20% discount until the end of August by using the code HUFF20 at the checkout at www.ateronon.com - there is no limit to the number of packs that can be purchased.
Related