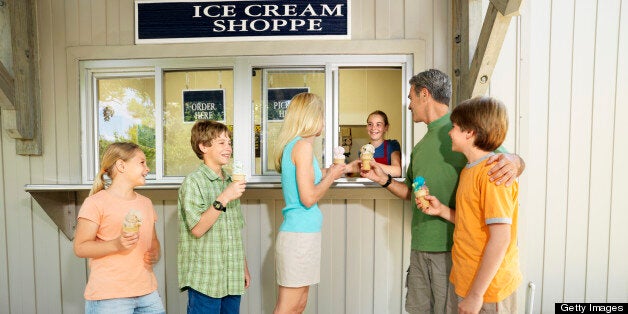 As the bank holiday weekend approaches, many are only just getting a chance to think about what their summer might bring this year. The kids are on holiday and the sun might even be shining - so what will you be getting up to?
The children might get six weeks of freedom every summertime, but not all of us are so lucky. If you or your partner can't get much time off over the summer months, have a look at short breaks away with the family rather than a couple of weeks spent on holiday. This can be a much better way to relax over the summer season, allowing you to truly 'switch off' for a few days, forgetting about work and just enjoying your time together. You might even be able to squeeze in two or three weekend breaks away this summer.
Summer camps for children
Whatever your son or daughter is interested in, there's sure to be weeks of fun ahead at an educational or skill-based summer camp. Many of them also provide the opportunity for parents to get involved either as active participants or by attending shows and other performances as an audience member. Many offer a discount for multiple children too.
Local outings and day trips
With budget airlines making holidays abroad cheaper than they once were, the area immediately local to us at home is too often overlooked, and it's a real shame. Wherever you are, there are bound to be zoos, parks, beaches and historic sites to explore as a family. Find out more about your region from the local tourism office through VisitBritain.
Bring TV home and learn to cook
Rather than spending your summer at home watching TV, why not let it inspire you and help the whole family develop their cooking skills. Whether you have a big family yourself or want to get all the neighbours involved, organise your own Great British Bake Off, Come Dine with Me or Masterchef competitions. It'll get messy, but it'll be fun!
A lot can be achieved in just a few months, so why not get your whole family learning a new language this summer season? You'll have great fun labelling objects around the house, and seeing your kids pick it up and improve really quickly. If they're studying a language, it'll be a great way to help them learn and see them get ahead when school starts in September.
For more ideas and inspiration, visit Lauren's travel, food and lifestyle blog Take on the Road.