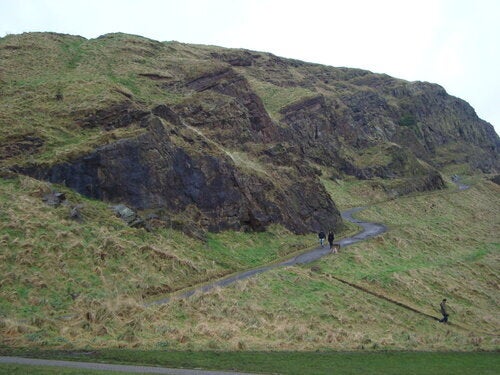 Photograph by Lauren Razavi
Summer in Scotland might generally be associated with, well, rain...but the land of tartan and Andy Murray is actually gaining momentum as a must-visit travel destination at the moment. We've just said farewell to this year's mudfest T in the Park, August sees the arrival of raucous play-and-party extravaganza the Edinburgh Fringe, and the Golf Open kicks off at Muirfield this weekend. But if you're looking to do more than tick the usual tourist hotspots off your list, there's a whole lot more going on - for example Visit Scotland are celebrating the country's outstanding natural beauty with the 'Year of Natural Scotland'. If you are venturing further afield, there's no need to stay in a soulless Premier Inn - why not inject a little Scottish character into your accommodation as well as your itinerary?
Even if you're not that fussed about stag heads and tartan bedspreads, you can still make sure you're staying somewhere suitably Scottish by pitching up near some country's top culinary hotspots. How about a chalet on the doorstep of the prestigious Nick Nairn Cook School,, or sampling the best of Scotland's natural larder by pitching up near the Seafood Trail? You'll soon rid yourself of the disparaging view that Scottish food is only about dunking food in batter!
Landscape and loch lovers
If the sweeping views of Scotland in Skyfall whet your appetite for some wide skies and unspoilt, haunting scenery then how about a cute cottage situated within view of one of the country's famously beautiful lochs, glens or beaches? Celebrate long, languid summer nights in Shetland, where it stays light past midnight in midsummer, or make your stay a seadside one on the Moray First coastline, which recently received a hat tip from National Geographic as one of the world's top 100 coastal destinations. Embrace Scotland offer a wide range of self catering accommodation within a stone's throw (or short drive) of some of Scotland's best restaurants and natural scenery and is supported by the Association of Self Caters in Scotland.
Of course, you could go for broke and opt for the ultimate Scottish accommodation experience: living it up like a Scottish laird or lady in your very own castle, complete with four poster beds, spiral staircases, parapets and - if the summer weather doesn't go your way - roaring log fires. Stock up with local produce must-tries like smoked salmon, lobsters and Aberdeen Angus steak, grab a bottle of whiskey and get exploring the nooks and crannies of your own historical hideaway. Then head outside to enjoy your sprawling grounds when the sun does come out! Check out Cottages and Castles for some spectacular self catered castle accommodation.
For anyone looking for a place to stay that's perfectly chic as well as Scottish, there are plenty of options. Balbegno Castle is decked out in quirky homewares from Pedlars, the Ardenoaig Hotel's rooms are housed in miniature thatched cottages based on ancient Scottish crannogs, and you can even rent out your very own lighthouse such as the Bressay lighthouse in Shetland.