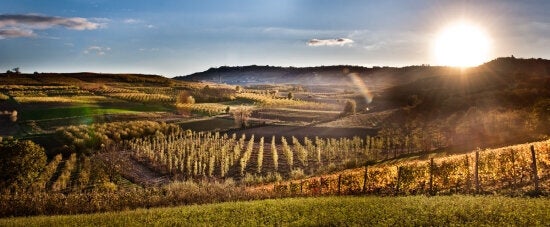 Autumn is an important time in the Italian region of Piedmont. Unlike the neighbouring region of Liguria with its plethora of coastal towns, Piedmont comes alive with activity in the colder months. There's one delicious thing at the centre of this energy: truffles. In particular, the White Alba truffle, which is available nowhere else in the world.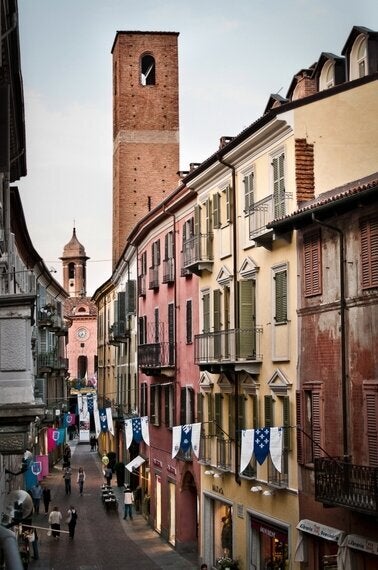 A trip to the city of Alba and its surround offers a distinctive foodie experience at this special time of year. Locals, nationals and foreigners come together in search of the perfect specimen--and you can be one of them.
Any good truffle trip will begin with a visit to the annual World Truffle Market in Alba. Wander through the stalls for a taste of the best regional produce, with truffle judges on hand to help you choose and buy your perfect truffle.
But one of the most fascinating truffle-related activities available is a journey out into the wilderness in search of truffles with a professional hunter. Take in the immaculate natural scenery while you're guided through forest terrain and told about how, where and why truffles grow on particular roots.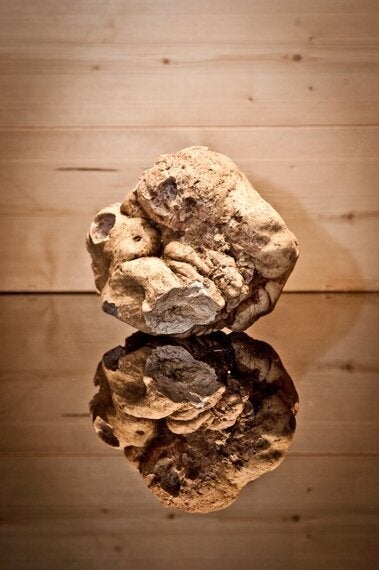 According to truffle experts, stories of hunting with pigs are largely a myth these days; they haven't been used since around the 18th century. The cumbersome hogs are much too likely to eat or damage a truffle before the hunter is able to retrieve it, making them unreliable partners for the task.
Instead, small cross-breed dogs are used to hunt for truffles; they're reared from young to recognise and search for truffles in the ground. There's even a university for truffle dogs in the region--truffles are serious business!
This part of Italy is thick with local tradition, and nowhere is this more apparent than in its food culture. Menus are filled with special regional fare such as veal with tuna mousse, tagliatelle with hazelnut pesto, and Bra sausage with tajarin (a thin spaghetti). And the local panna cotta just completely defies words.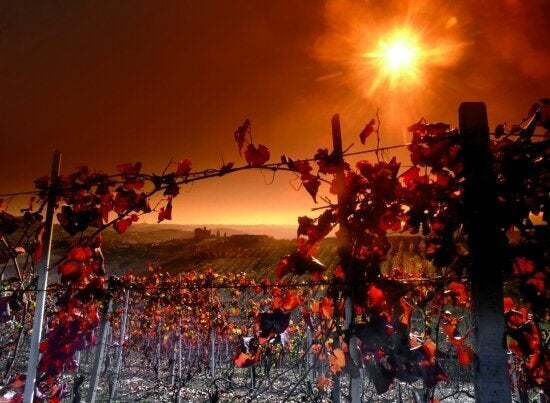 Notable restaurants include casual-cool city eatery Vincafè (Via Vittorio Emanuele, 12-Alba) and the incredible La Torricella (Località S.Anna, 98 Monforte D'Alba)--a must-visit restaurant with a celebrated on-site winery. Bottles start at around €6, so leave space in your suitcase to take a few home!
Throughout its six weeks, the World Truffle Market in Alba has a 'Foodies Moment' event every Saturday morning. These energetic live cooking demonstrations recruit an acclaimed regional chef to deliver a tantalising truffle-inspired dish to guests. As well as watching the action, you can even book tickets to eat one of the freshly-prepared meals as part of the live food experience.
It seems you can't go more than 100 metres without catching a whiff of the coveted White Alba truffle during the truffle season. The streets brim with people seeking the best quality truffle for the best possible price. And a good price depends on your budget; truffles can go for anything between a friendly €40 to tens of thousands of Euros.
You can pick up a truffle in gastronomic shops all over towns and cities during the cities, but for a taste of the high life, it's well worth visiting the World Truffle Auction (it's an invite-only event, but a number of companies offer access as part of tour packages). It takes place at the towering Grinzane Castle in the commune of Grinzane Cavour; it's a grand venue for a grand event.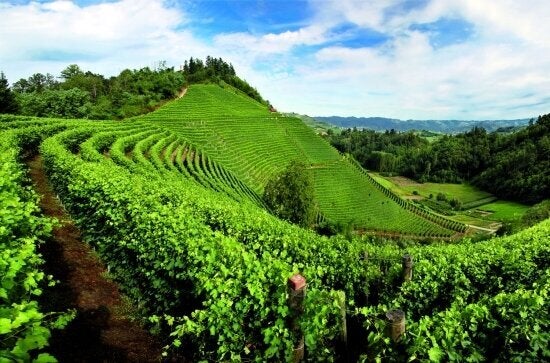 After an aperitif in the wine cellar, watch Italian celebrities auction off some of the biggest finds of the season. This auction's weightiest was a 1kg twin truffle, sold to an anonymous buyer in Hong Kong (via videolink) for a whopping €100,000.
Hosts this year included a famous Italian news anchor and a TV chef, while local beauty pageant winners are on hand to 'model' the truffles for sale. It's an energetic and fun event, full of just as much over-the-top sentimentality as glitz glamour.
Finding accommodation in the leading truffle city, Alba, can be really difficult in the autumn months. Italian and foreign tourists book trips months in advance and flock to the area for a taste of the region's sublime white truffles.
For that reason, consider the Albergo Corte Albertina in Pollenzo--a small town between the cities of Alba and Bra. This town is home to the Bank of Wine and the University of Gastronomic Sciences, so has much to offer in terms of foodie culture.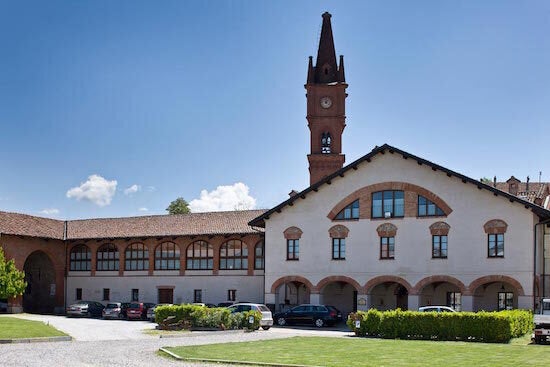 Set in a historic mansion, the en-suite rooms are decorated in 19th-century style and feature LCD TVs, free WiFi, minibars and safes. Deluxe rooms are slightly bigger and add sofas, while suites add dining tables and bathtubs. A light Italian breakfast is included, and free parking is available on-site.
The hotel's sister property Albergo dell'Agenzia (approximately 250 metres away) has a bar and restaurant serving sumptuous regional cuisine.
Visit the Italian tourism board website here, and the Langhe Roero regional tourism board website here.
All images above courtesy of the Langhe Roero regional tourism board.