Being a women (in my late forties) and going back to work at this late stage doesn't leave me all that much time to establish and build a new career. At the same time it's a whole new journey to embark upon post bringing up small kids. Quite how it's going to pan out I'm not really sure but for the moment it's sufficiently fulfilling and thrilling to merit the extra workload and exhaustion at the end of every long day.
I decided to set up a record label and publishing company about a year ago. It wasn't a particularly long held ambition it was more opportunistic, a chance to invest and support in a French music producer who I'd discovered one night whilst scouring Soundcloud. I'd always felt there was a gap in the market for slightly older dance music, less industrial and more lyrical and Grant Lazlo seemed to be doing exactly that. With a few connections in the right area and some musical background myself, I surprised myself by giving it a go and Loop de Loop Music was born!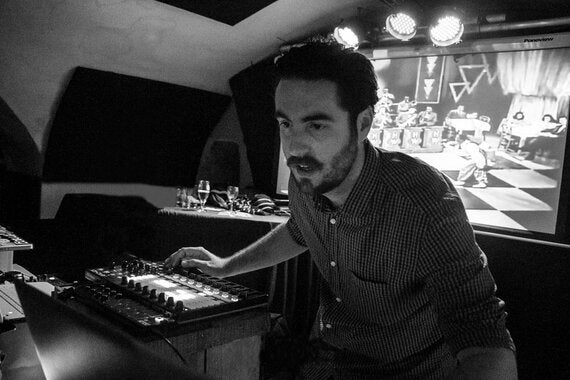 What I didn't realise was quite how much I was taking on, not one new company but two! I had to focus on a musical style and understand an industry that is trying to cope with free streamed music and diminishing record sales. This is a crazily steep learning curve!
Already I felt as though I was using every minute of the day juggling a busy family life based in the country. With my husband commuting to London, three busy daughters to ferry around (aged 15, 13 and 7) and two energetic dogs to exercise even before embarking on these new companies, it was a jam-packed daily schedule.
What I needed were a few strategies that would allow me to still be present with the kids and somehow navigate a whole new world and incorporate it without everyone feeling as though I was permanently preoccupied or abandoning them!
So for what it's worth this is how I've been managing so far.
• EARLY MORNING UNDISTURBED WORK TIME - I grab a couple of hours early in the day before anyone is up. If I need to get my head around new concepts or dry copyright law, then for me it needs to be first thing when I feel fresh and enthusiastic.
• PRODUCTIVE CAR TIME - since there are many hours of school runs I try and get the phone calls done and often line up educational audio books and podcasts.
• BULK OF THE DAY WORK TIME - while the kids are at school. Blogs and books helped me to cover the basics. Industry seminars are essential for professional development and networking. Mentoring has been brilliant. Automated accounting has saved me hours of tedious bookkeeping.
• STATE OF MIND SURVIVAL TECHNIQUES - to cope with stress and find a calm moment in the day. My preference is a run with the dogs in the countryside. Without this break in the day and some exercise I couldn't manage to keep going late in to the evening. This part of the day is for me.
• QUALITY TIME - teatime, early evening, I put the work away. Being present with the family and at this point definitely no multi tasking. When the kids are home I take another break from work. We pick veg from the garden, play games, do music practice, have supper together and chat. My husband gets home late because he commutes but we always try and eat a proper meal together.
• EASY CHORES IN THE EVENING - I save domestic emails for the evening, food shopping now takes a few minutes online last thing with a glass of wine. Facebook maybe or in front of a box set!
• SLEEP ON IT! Everything feels better after a good nights sleep. By the end of the day I'm too exhausted to make any important decisions. Anything I'm stressing over can wait until the morning.