Prince Charles Meets Victims Of London Riots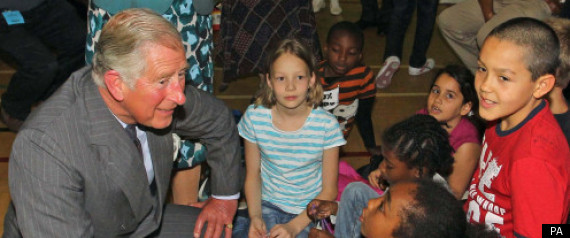 PRESS ASSOCIATION -- The Prince of Wales and Duchess of Cornwall have met families whose homes were burnt down in the London riots.
On a visit to Tottenham Green Leisure Centre in Tottenham, north London, where an emergency relief effort is under way, the royal couple also chatted to volunteers who have been helping those affected get their lives back on track.
Among those they met were Barbara Bereda-Malik, 45, and her husband Omar Malik, 47, whose flat above the Carpetright store was completely destroyed in a huge blaze which has become a symbolic image of the disorder.
After meeting Charles, Mrs Bereda-Malik said: "It was really nice to see him and see they're concerned about our situation. He asked about how we were coping."
Mr Malik, a cab driver, added that the council-coordinated support at the centre had been "amazing".
He added: "But at the end of the day we've got this trauma that we've been through. We are living in limbo now and it's very stressful."
Charles chuckled as he posed for a mobile phone photo with the couple's son Oskar, five, who appeared bemused by all the attention.
More then 100 families have come to the centre for help since the emergency strategy was put in place last week.
A spokeswoman for Haringey Council said 45 properties were completely destroyed in the fires started by rioters with a further 10 badly damaged.
Nearly all of those families have sought help from the centre, which has been offering aid with housing, legal advice, financial and business advice and child care, along with victim support.